3D FRIDAY Talk Show
The reality of 3D Printing
Additive Manufacturing as an Answer to Personalization in the Medical Industry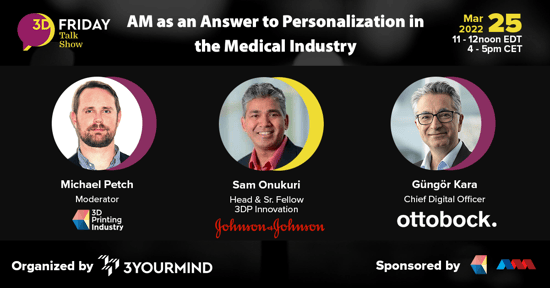 Interested in the newest information about how Additive Manufacturing helps the medical industry to personalize parts?
We have gathered experts to ask them about the current status of this sector:

Güngör Kara - Chief Digital Officer at Ottobock
Sam Onukuri - Head & Sr. Fellow 3D Printing Innovation & Customer Solutions at Johnson & Johnson

The webinar is moderated by Editor-in-Chief at 3D Printing Industry - Michael Petch.
Take a look at the previous episodes