Additive ManufacturingThe increasing complexity of today's 3D projects demands simpler and more efficient communication processes. The comments feature within platforms will accelerate production and decision making as well as remove errors caused by inefficient communication.

Clear processes that are developed through the comments feature will impact overall business performance and success by connecting all parts of a 3D project team, from engineers and designers, to project managers and the purchasing department. The exchange will become centralized, fluent and transparent - especially for team members operating out of remote production locations.
Benefits of Commenting
One month ago, 3YOURMIND enabled teams to quickly add members for improved access and collaboration on 3D projects. Now any member involved in the project can also leave specific messages, and edit or reply to them, with a transparent commenting system. This feature can be used to develop a number of workflows by using developing criteria for checks-and-balances.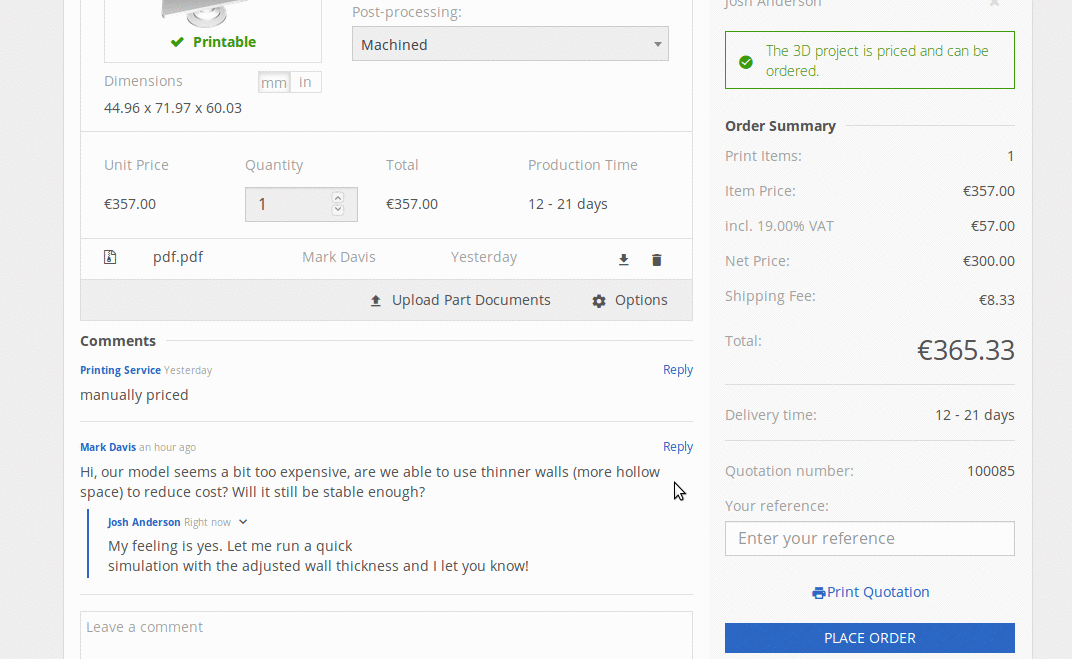 Commenting to Save Time and Money
The new commenting feature within a 3D project enables companies using 3YOURMIND Enterprise to:
Comment on the specifics of a 3D Project directly
alongside the referenced 3D models.

Eliminate back-and-forth emails and tracking in ways
that are external from one central location.

Coordinate the project easily and smoothly using
transparent communication streams.

Discuss and make decisions about projects between Engineers,
Designers, Managers, and Purchasing Departments.

Verify all files and remaining questions directly with the 3D Production location.

Where will commenting have the biggest influence?


3D Services Coordinate Production Directly with Customers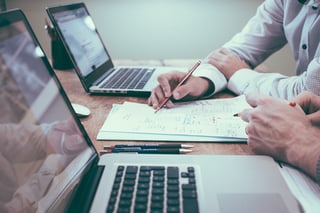 Project Managers Receive Approval Sign-offs from Team Members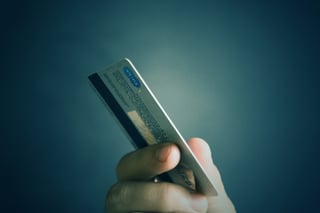 Accounting Departments Can Easily Review, Discuss and Approve Purchasing
Supporting Next-Generation Production
3D processes are changing faster than ever, and supporting quick and clear responses will guarantee significant performance enhancements for those innovative teams working on 3D projects. In contemporary workplaces, where all the interrelated parts of a team often work remotely or do not share a single working space, the implementation of features that enable a fluent exchange with external departments is more important than ever.