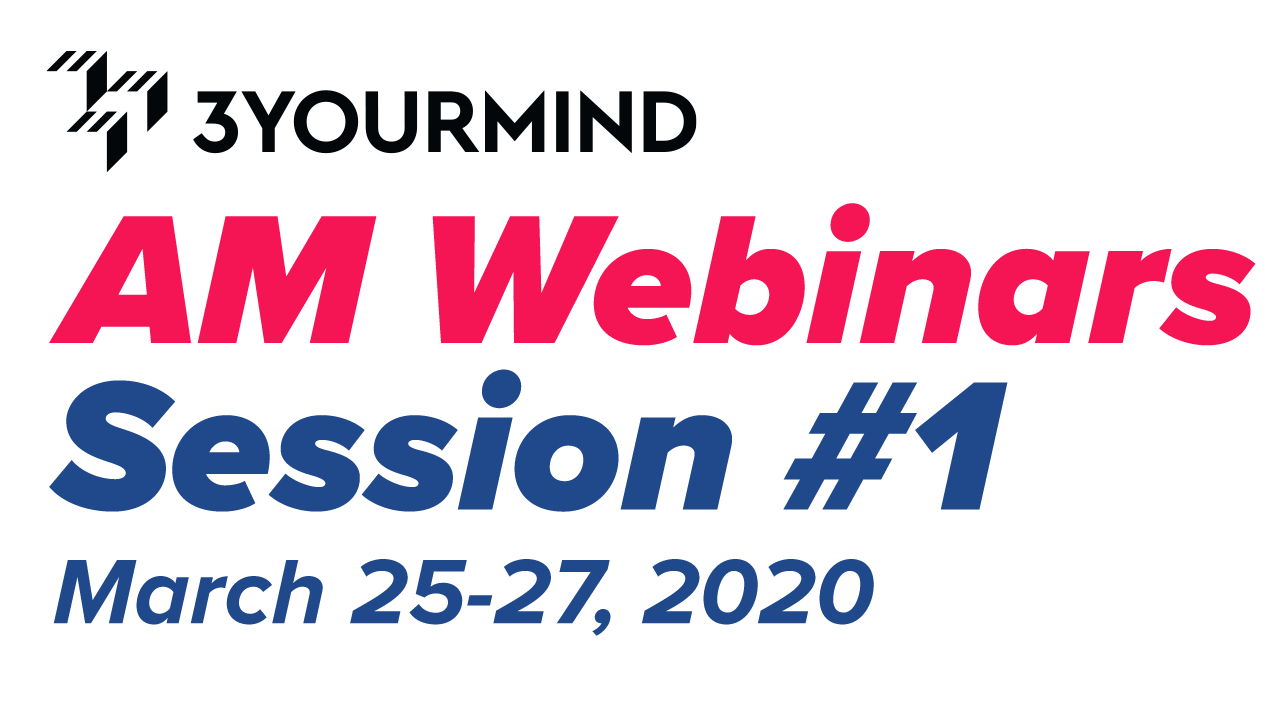 Event Overview
Speakers
William Cuervo, Marie Thiébault, Jakub Karkocha
About
To register for the Webinars, simply navigate to the event page and select which of the three webinars you would like to attend. Or simply attend them all! The information is designed to help at various stages of scaling additive manufacturing from finding AM use cases to scaling existing production.
It's educational, it is current and it's free.
Registrations are open! Please scroll down to see presentations.
Presentations
Examining the Three AM Workflow Steps with the Highest Automation Potential
After visiting 3D printing services and AM departments at leading manufacturers, three opportunities for automation regularly come to the forefront: reordering parts (Digital Inventories), scheduling the production floor (MES Software) and Tracking and Quality Assurance. The companies that can automate these steps in the workflow can expect to reduce their time spent to drop by 60-80%.
March 25, 2020
7pm - Central European Standard
11am - Pacific Standard Time
2pm - Eastern Standard Time

Replay on Livestorm
How will Erpro optimize AM production for 17 million parts?
One of the most visible serial applications in additive manufacturing is Erpro Group's 3D Factory who have produced more than 17 million 3D printed mascara brushes for Chanel. In 2020, they plan to double or triple the number of serial production lines they run - but without significantly increasing manpower. To hit that goal, they are putting tools in place to optimize their production lines. Most important will be reducing the number of manual steps and moving to a digital, paperless workflow.
March 26, 2020
4pm - Central European Standard
8am - Pacific Standard Time
11am - Eastern Standard Time

Replay on Livestorm
Helping Application Engineers Find the Most Valuable AM Parts for Production
Most companies still struggle to build a collection of parts that are suitable additive manufacturing. Our experience over the years is that only one in one hundred 100 parts in the average inventory are good additive manufacturing use cases. The problem is there is no efficient way to find those parts. Evaluating that many parts manually erases the majority of the savings from switching to additive manufacturing - if someone takes the time to even look.
March 27, 2020
4pm - Central European Standard
8am - Pacific Standard Time
11am - Eastern Standard Time

Register on Livestorm