On-Demand Manufacturingin the Defense Industry
Discover how on-demand manufacturing is adding value to the defense sector.
Talk to an Expert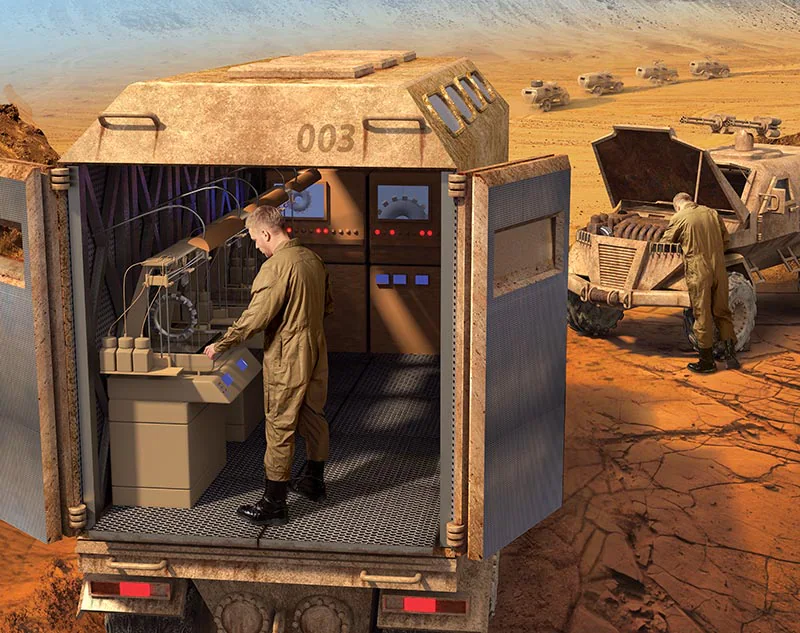 Military continues to push the industry forward
For generations, the military has always been on the leading cusp of technological advancements that have positively impacted consumers and alternative industries. Additive manufacturing is no different, and the early adoption approach by the military continues to push the industry forward. According to Deloitte report, the opportunities for the DoD seem endless regarding their challenges.



The global market revenue generated by this sector accounts for

USD 1.36 Billion

in the year 2020 and it is anticipated to reach a value of around

USD 7.08 Billion

by the year 2028. The market growth dynamics account for a CAGR of 20.11% during the forecast period, 2020-2028. (source)


Due to their strict guidelines for repeatability, security and time-sensitivity, it's no surprise that this industry is further pushing AM into mass adoption to solve the problems of today, and tomorrow.


For most industries, time equals money — but in the military, time can be the difference between success and failure, and failure is not an option.