5 Keys to Successfully Enable On-Demand Manufacturing
Blog
Devin Culham
|
February 4, 2022
| 4 min read
Eager to develop an on-demand manufacturing model? Learn how to successfully leverage additive manufacturing on-demand.
On-demand manufacturing has become an increasingly attractive prospect to service bureaus, suppliers, and original equipment manufacturers, as industries grapple with supply chain disruptions due to the COVID-19 pandemic. Whereas previous supplier and manufacturing priorities focused on producing lean, just-in-time parts, we're now seeing a shift toward risk-averse manufacturing methods to fortify supply chains.
As on-demand becomes more 'in-demand,' significant questions arise regarding the feasibility and cost-effectiveness of short- and long-run on-demand manufacturing production runs. Today, on-demand manufacturing is primarily innovative and yet to be widely applicable to all industries. However, specialized opportunities exist for cutting-edge organizations to get ahead of manufacturing and supply chain trends, to lay the groundwork for future on-demand manufacturing models.
This article will discuss five keys to successfully enabling on-demand manufacturing.
Find New Applications and Business Cases for AM
Approaching additive manufacturing from a conventional manufacturing perspective can lead to disappointment. On the other hand, on-demand manufacturing promises simplified manufacturing without supply chain constraints. First, however, it's necessary to understand which use cases provide the greatest benefit to your organization.
One of the most critical exercises for organizations when first embarking on their AM journey is identifying new applications and business cases for additive manufacturing. This process involves screening current part inventory and analyzing which parts are printable and printable parts that require design changes, off-the-shelf parts, and parts not suitable for 3D printing. From here, additional analysis determines whether AM is both technically and economically feasible.
Find out how to identify business use cases for on-demand additive manufacturing.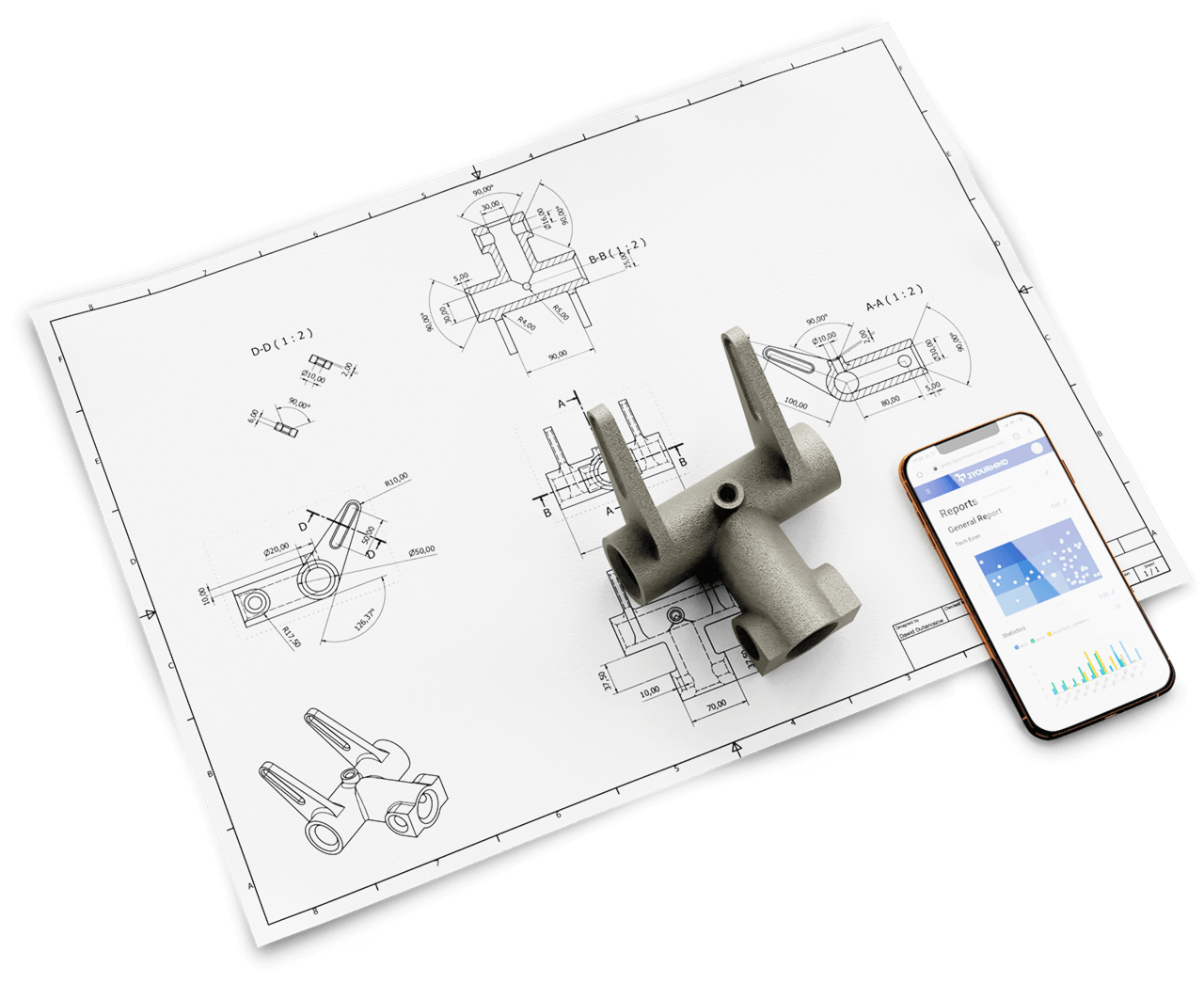 Understand When and Where to Justify AM Costs
Robust AM business use cases empower companies to rethink the conventional manufacturing paradigm. But understanding when and where to justify the cost of AM opportunities is paramount.
AM start-up costs still require significant investment; AM machine costs remain high to recover development costs relative to the number of units sold. However, as new competitors enter the market and adoption rates increase, entrance barriers to AM will eventually become more accessible.
In the meantime, companies need to have an honest discussion about whether technology initiatives are mature enough for AM. In addition, justifying AM costs relative to ROI is crucial to enabling on-demand manufacturing.
Learn how to justify the cost of on-demand additive manufacturing.
Increase Rate of Production
Additive manufacturing can be a numbers game. Low-volume production of AM parts is costly for on-demand applications – the higher your AM costs, the fewer savings you'll achieve from using AM versus conventional manufacturing – regardless of its supply chain and warehousing benefits.
Increasing the production rate is necessary to distribute the cost of machine depreciation across a larger number of parts. However, not every organization has the process to increase production rates. Therefore, before embarking on an on-demand manufacturing journey, it's essential to prioritize production workflows.
Discover ways to prioritize production workflows for on-demand manufacturing.

Carbon's production floor
Enable Consistent Part Quality
Consistent part quality is one of the most significant hurdles to clear the path to on-demand manufacturing. Standardization guidelines for individual parts have yet to be fully developed, and technology, part applications, and production operations have yet to fully mature to guarantee quality over prolonged production runs. However, organizations with additive manufacturing strategies can begin planning for future production capabilities by enabling documentation, data capture, and traceability.
Learn tactics for ensuring consistent part quality in your AM production runs.
Share AM Knowledge
Although 3D printing technology has been developing for the past 35 years, manufacturing applications for long-production runs are still in relative infancy. Sharing additive manufacturing knowledge internally and externally from your organization is beneficial to laying the foundation for on-demand additive manufacturing. Before on-demand additive manufacturing can become a widely-adopted phenomenon, AM organizations should cultivate a knowledge-sharing culture to resolve their own (and the industries') on-demand manufacturing challenges more quickly.
Check out three ways to share AM knowledge within your organization to better enable on-demand manufacturing.
Laying the Groundwork for On-Demand Additive Manufacturing
On-demand manufacturing doesn't occur overnight; it requires a synergy between cost justification, production requirements, and meticulous data oversight.
However, a comprehensive additive manufacturing workflow solution can help organizations with current, and speculative additive manufacturing strategies, get the right pieces in place to garner greater cost benefits that will help enable more flexible supply chains.

3YOURMIND helps additive manufacturers successfully achieve automated workflows. Learn how 3YOURMIND customers are utilizing additive technology to build parts on-demand.