Will COVID-19 Kill 3D Printing?
Blog
Brian Crotty
|
April 29, 2020
| 5 min read
3D printing has shown high potential in reacting to the supply chain crisis. And yes, the distributed manufacturing concept carries hope for building more resilient supply chains. But the COVID-19 crisis fleshed out some crucial limitations of 3D printing as a response tool.
The global economic downturn will severely impact innovation budgets where 3D printing is classified for most organizations. But there are also ways forward to show how to develop 3D printing as a daily procurement tool to create resilient supply chains.
It's time to thoroughly work on building digital AM qualified inventories.
COVID-19 Lessons for the 3D Printing Industry
Over the course of March 2020, the COVID-19 crisis brought the world's attention to 3D printing with distributed efforts to 3D print face shields, rapidly develop 3D printed testing swabs using Formlabs and Carbon technologies and producing life-saving ventilator parts. But it also revealed several challenges with questions around legal production, part qualification and integrating 3D printing as part of a larger assembly chain. These are all challenges that existed before, but were emphasized during the crisis. and need to be solved if the industry wants to confirm its place within the manufacturing value chain. So the COVID-19 response has been a testing ground to quickly show what components need to be put in place for more resilient stocks digitalization and qualification, during crisis times and after.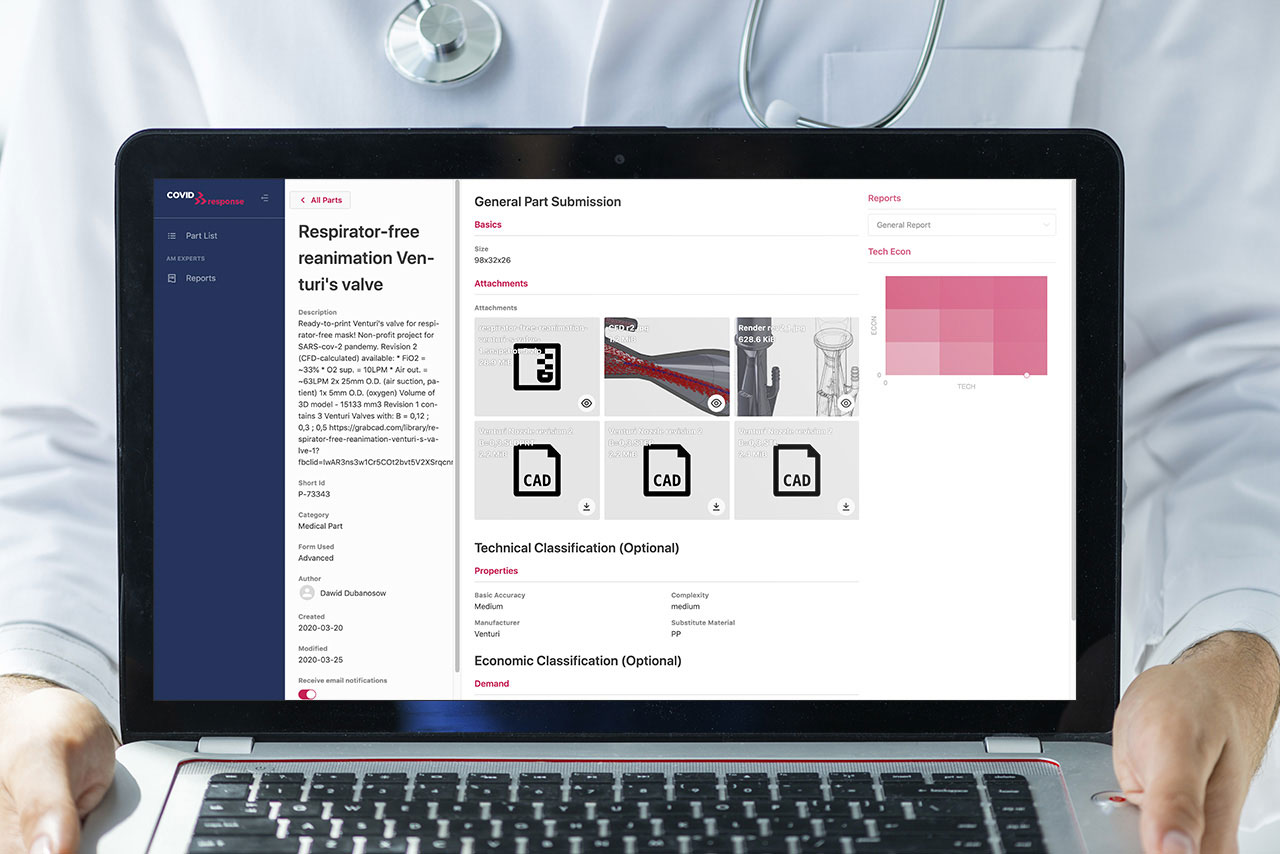 Over the past six weeks, 3YOURMIND has put together their covid response platform, a network of 3D Printing Providers, testing and certification organizations, medical design teams, original equipment manufacturers and medical centers. The organizational effort helped highlight the unique value 3D printing can bring, but also revealed five key lessons.
The 3D Printing community is poised to prove that this technology is not only a crisis response technology - the crisis has highlighted particular niches of further potential for 3D printing. Now we can move beyond the immediate circumstances to continue building even more agile, resilient and sustainable production systems.
Alexandre Donnadieu
MD North America, 3YOURMIND
To 3D Print or Not? And For How Long?
When it became clear that medical supplies like protective masks and ventilators were in short supply, the 3D printing community rallied with new designs and distributed production capacity in hours. The effort began in Europe where companies like Prusa Research developed face mask design iterations over a series of days that were quickly picked up by big players including Stratasys, HP and EOS who also started producing face masks at scales of more than 5,000 per week. These were also offset by the maker community who were producing items that were downloaded from free online repositories.
It got more interesting when Formlabs and Carbon began to produce nasopharyngeal (NP) swabs for COVID-19 testing kits. These offer a unique geometry that leverages the unique properties of 3D printing. In locations within Spain and Italy where logistics chains were also temporarily offline, having local producers for even routine medical equipment like respirator splitters and adaptors with local producers has a large effect like from Parc Taulí Institute.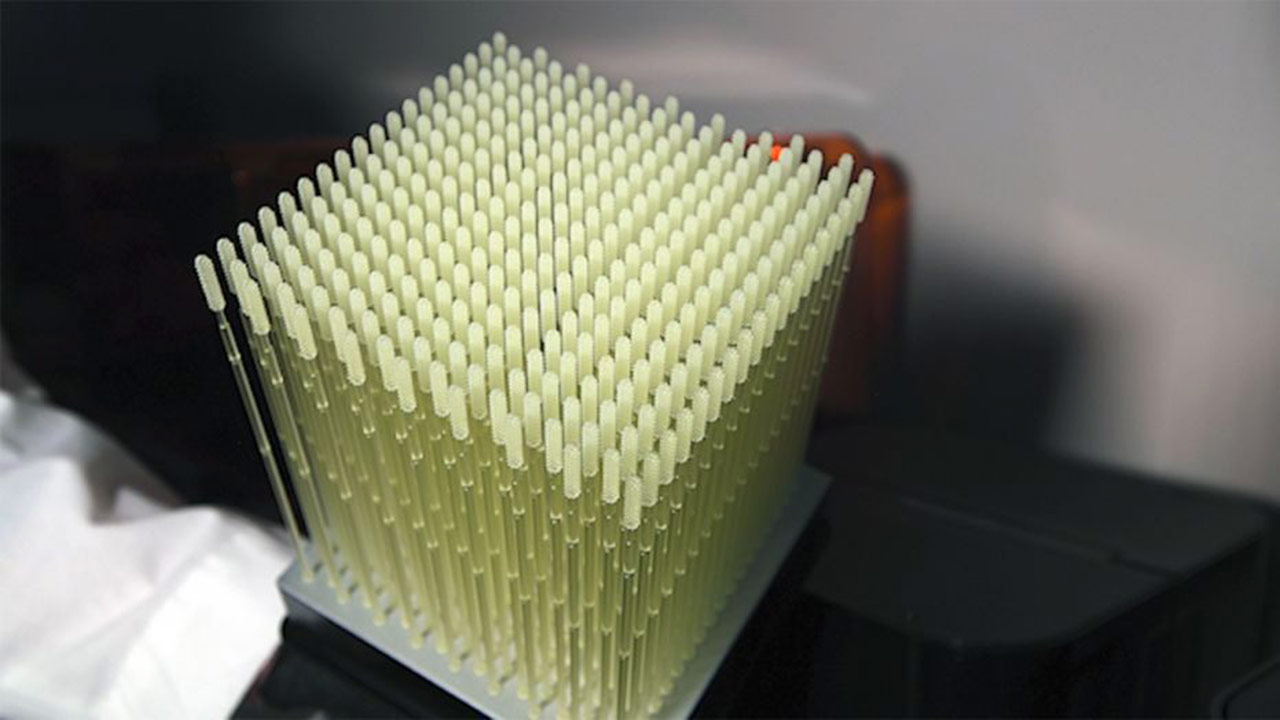 However, as of this article in early April, injection molding has already been able to take over for production of several types of mass produced parts needed for new ventilator systems and larger manufacturers and for face mask production, like the case of the Montana Mask. The problem has shifted from a production problem to logistics and distribution. For the testing swabs, 3D printing continues to be a viable production method because it is a much more complicated production cycle.
LESSON #1
3D printing is an important stop gap method, but establishing protocols to move from small series to serial production offers a much better way to scale a product without delay to match overall demand.
Is 3D Printing a Stand-alone Solution?
Even with the face shields and face masks, the most visible success stories for 3D printing, completing an end use product was dependent on having other materials - either a plastic film sheet or the required filter. This led to worldwide shortages of key materials and falling back to more readily available materials like fabric and coffee filters. What is clear is that 3D printing is quite important to solve functional problems, but needs to be considered in relation to a larger supply chain.
When we extend this to a digital spare part inventory, for instance, this would indicate that 3D designs should be linked with other key parts so that they can be sourced together in the event of part failure. For the Oil and Gas industry, for instance, that could be linking a 3D printed file to the appropriate bolts, pipes and filters to be inserted into the part. This may need to be done through an external ERP, or internal system, but without that interlinking a full solution cannot be delivered.
Also interesting is the Decathlon mask adaptor project. Initially, Isinnova in Italy created 3D printed adaptors to convert a Decathlon diving mask into a non-invasive ventilator mask for use in hospitals. What is quite interesting about this project is that it was then adapted in a few different ways to meet the availability of peripherals. The Ocean Reef Group created a similar adaptor for their face masks to be used also as emergency equipment with their existing filters. The Europecon Medica group in Prague adapted the Decathlon design to be compatible with their military grade air filters which they had in supply.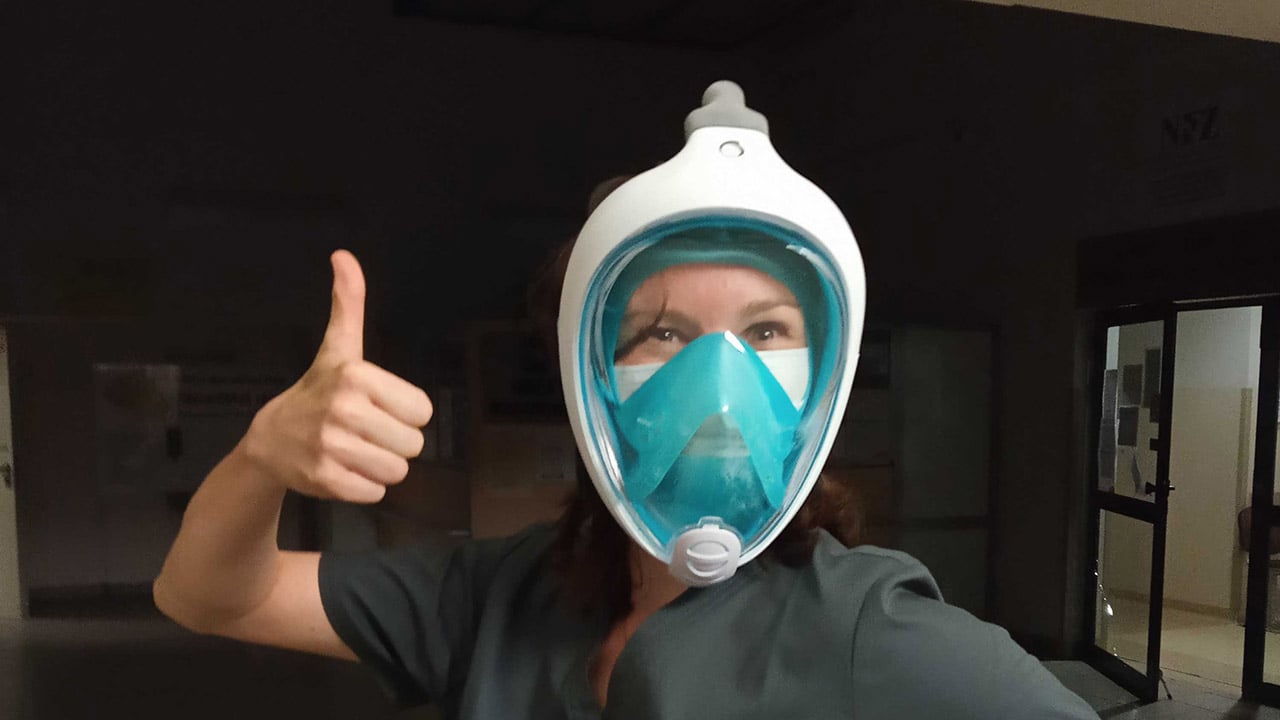 LESSON #2
Because 3D printing has a limited use for end-use products, it can still play a significant role in stock digitalization by offering multiple designs based on what stock is locally available for other parts in the assembly.
More Covid-19 Lessons for the 3D Printing Industry
The first lessons centered around understanding the interrelation of 3D printing and traditional supply chains. At the end of the day, 3D printing can provide the main value as a stop-gap production method and a way to connect different components along the supply chain. Our next blogpost talks about the additional lessons we took about qualification, centralizing information and efficient order distribution.
Part 3: Five Guidelines for Resilient Supply Chains
Coming to 3YOURMIND Blog on Thursday, May 7th, 2020.