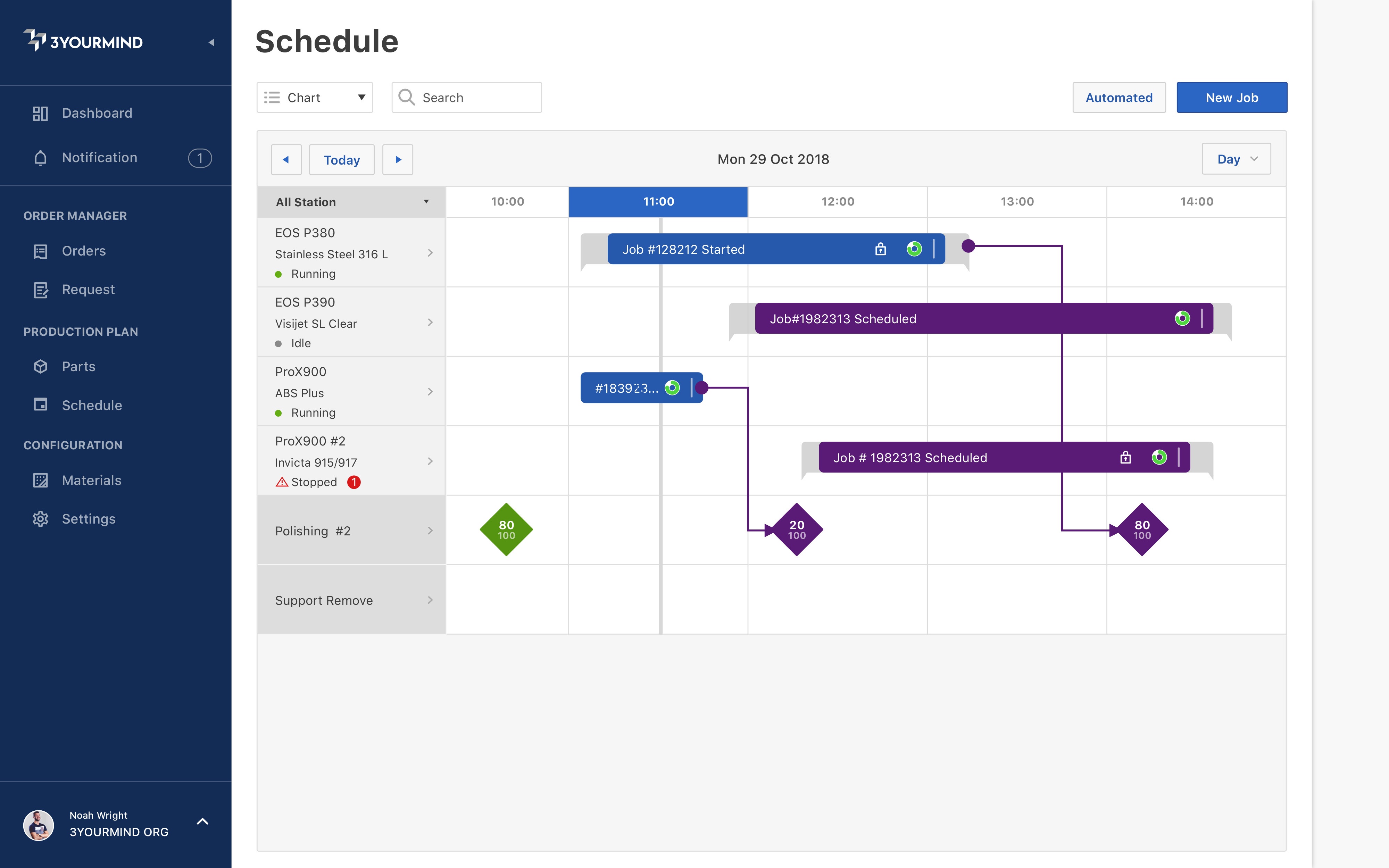 Unlike other MES, this one was developed to manage the scheduling and prioritization of parts, and will significantly improve the digital management of AM Production.
PRESS RELEASE
NOVEMBER 7th, 2018
3YOURMIND, BERLIN.
3YOURMIND presents a new product, the only AM software that automatically recommends production schedules based on ordered parts


New Agile Manufacturing Execution System launches with two initial core features: Smart Part Prioritization and Agile Production Scheduling


The EOS Benchmark Production Team confirmed to be one of the participants of the Agile-MES pilot program


Machine connection is already being developed as part of 3YOURMIND's 2019 Product Roadmap


3YOURMIND is presenting at formnext 2018, their product suite to bring customers further into Agile Manufacturing.