3D FRIDAY Talk Show
Webinar on the reality of 3D printing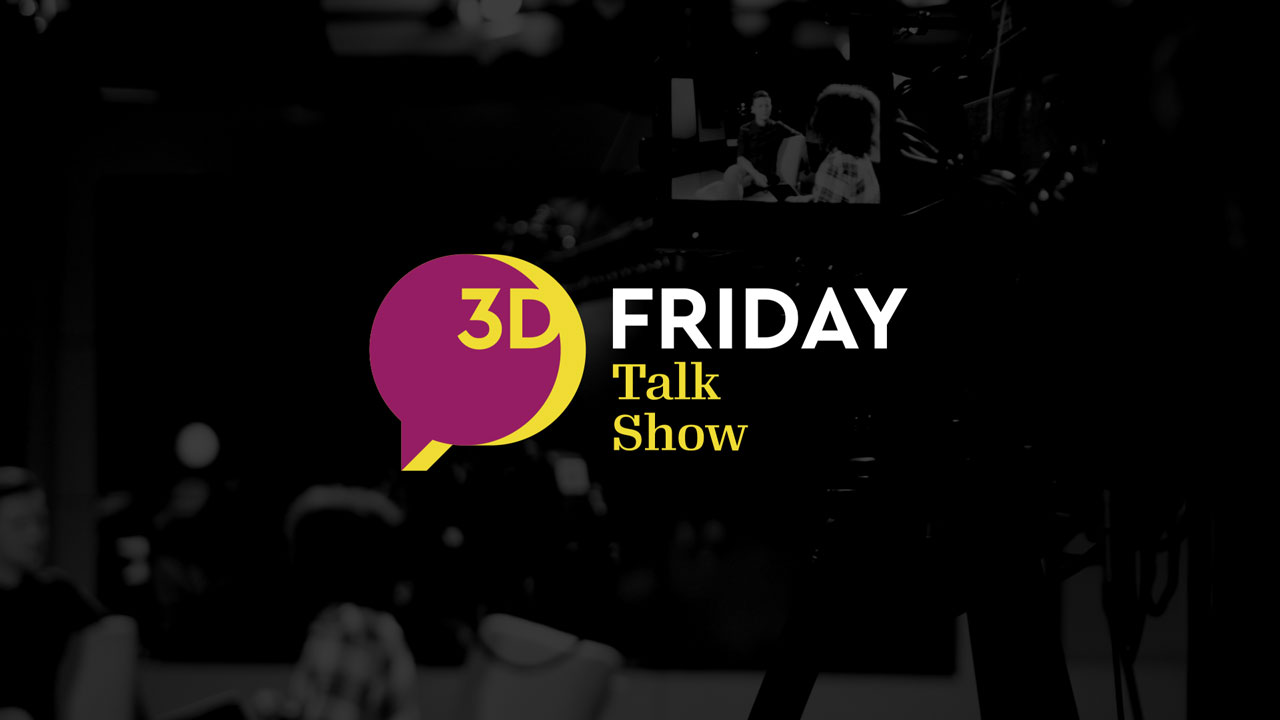 Join industry experts for a TALK SHOW about Additive Manufacturing
What can you expect?
1 hour of interactive and dynamic online discussions,
Industry experts from both business and technical perspective,
Real AM use-case topics on every episode,
A charismatic host moderating the show,
Insights on how to integrate AM into production value chains,
Tips on moving AM from R&D to mass production.
Scheduled Talk Shows
This is not just another webinar but a new form of an online event to speak about the REALITY OF 3D PRINTING.
On the final Friday of each month, we will host a new Talk Show on a new subject. Register now for free!
If you missed an episode - don't worry - every session is recorded so you can see it later.
AM WebinarsReplays from previous series from 3YOURMIND
We have a lot of valuable video content from our previous webinar series: AM Webinars. Please register to watch a full replay from any of the subjects below.
Any feedback or questions?
We would love to hear your feedback on the 3D Friday Talk Show series!
Please message us using this form if:
you have any comment about the series,
you have a great idea to include into the show,
you would like to participate in future episodes as a guest,
you would like to reach out to any of our gests to discuss something important to you.