3D FRIDAY Talk Show | The new online event of Additive Manufacturing
News
Video
3YOURMIND
|
June 18, 2020
| 4 min read
We are all currently navigating through unprecedented times. Our global economy is transitioning, supply chains are adapting and it's more important than ever to understand the shifts to that landscape. The seamless integration of 3D Printing to the manufacturing value chain proves that the new standard of production will be defined by additive technologies. It's time to ask ourselves, what is the future with AM and how do we take advantage of it?
The best way to predict the future is to create it.

This is the goal of this new concept of series of webinars, every last Friday of the month, where some key players of the industry will provide their experience and insights in an interactive conversation.
3D FRIDAY TALK SHOW
Join us the final Friday of each month for a new online event.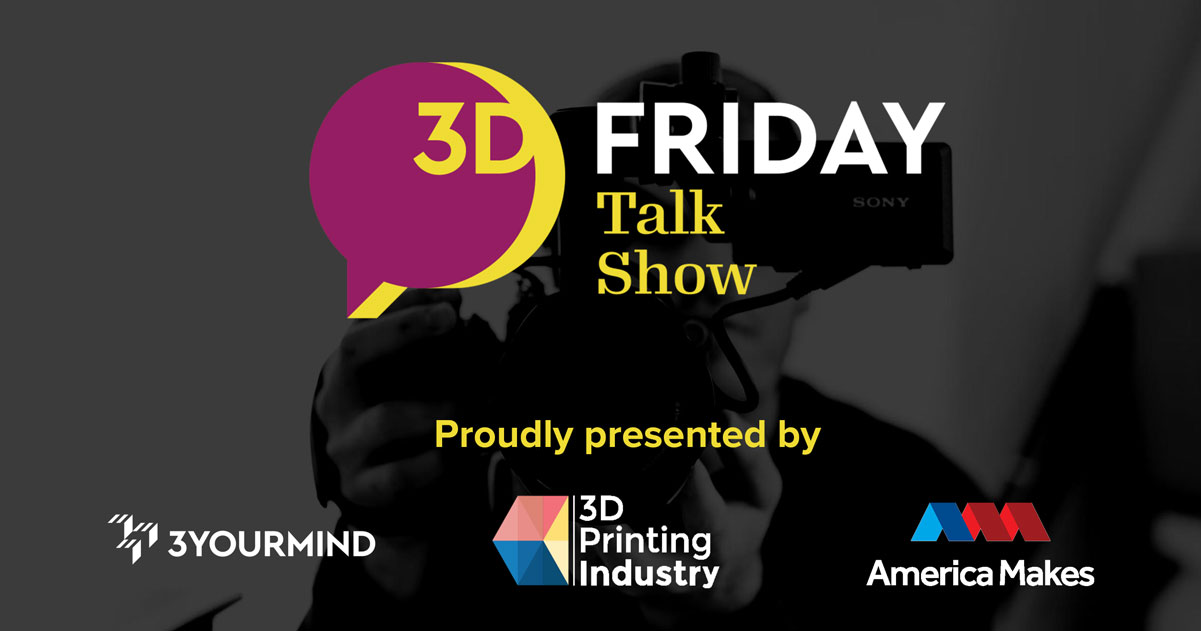 We are thrilled to organize a new virtual talk series for decision-makers and experts in additive manufacturing.
The ambition is to provide new insights on how to integrate AM into global production value chains and to help you make the decision to move AM from R&D to mass production.
What can you expect?
60 minutes of interactive and dynamic virtual discussions about hot topics in the AM industry
An intimate user-driven conversation with the best industry experts
Relevant information and updates that will impact your business today
5 reasons to attend:
INDUSTRY UPDATES along with the latest and freshest news and opinions on AM for production.
INTERACTIVE with a roundtable of experts from various industries.
UNCOMPROMISING DISCUSSION, tackling popular and unpopular subjects identifying industry pain points and the evolution of AM within the production value chain. Every question is up for debate.
CONCRETE with use-cases driven by showcasing real examples of companies who dealt with specific issues.
OPPORTUNITY for you to share your thoughts get answers to your specific questions.
For more information with the previous and next episodes, visit our dedicated page
Follow us on LinkedIn to get the latest news.
if you have questions, don't hesitate to contact us here.
About our partners and sponsors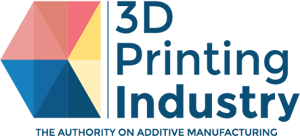 3D Printing Industry (3DPI) is a global media company providing a dedicated resource for anyone interested in 3D printing and 3D scanning — two fields of technology that are rapidly growing in relevance and application across industrial and consumer sectors. These two technologies are playing a key role in the advent of a DigiCal world, where physical meets digital. The mission of 3DPI is to report on and create original content centered around the latest developments in 3D printing and 3D scanning to keep our large and growing audience abreast of technology breakthroughs, the latest applications and the opinions of industry insiders. 3DPI works with a dedicated team of experienced writers with a keen interest in 3D printing and 3D scanning. Our Media is also open to the community and external contributors willing to share their passion and insight into 3D printing and 3D scanning. We believe that this open mindset will encourage dissemination of innovation and ideas. It echoes the open source approach that has been so successful in the software industries over the last 30 years. Finally, 3DPI is offering unique tools and services that are helping our community to best benefit from 3D printing tremendous opportunities. We are dedicated to offering our content and services with extreme care, openness, honesty and independence.

3YOURMIND is a proud member of America Makes. Driven by the National Center for Defense Manufacturing and Machining (NCDMM), America Makes is the National Additive Manufacturing Innovation Institute. As the national accelerator for additive manufacturing (AM) based in Youngstown, Ohio, America Makes is the nation's leading and collaborative partner in AM and 3DP technology research, discovery, creation, and innovation. Comprised of member organizations from industry, academia, government, non-government agencies, and workforce and economic development resources, the America Makes membership community is working together to innovate and accelerate AM to increase our nation's global manufacturing competitiveness. America Makes is the first of eight Manufacturing Innovation Institutes established and program managed by the U.S. Department of Defense as public-private partnerships. America Makes is also a member of the Manufacturing USA® network, which seeks to secure U.S. global leadership in advanced manufacturing. For more information about America Makes, visit americamakes.us and follow @AmericaMakes on Twitter.