Agile MES Built to Optimize AM Production.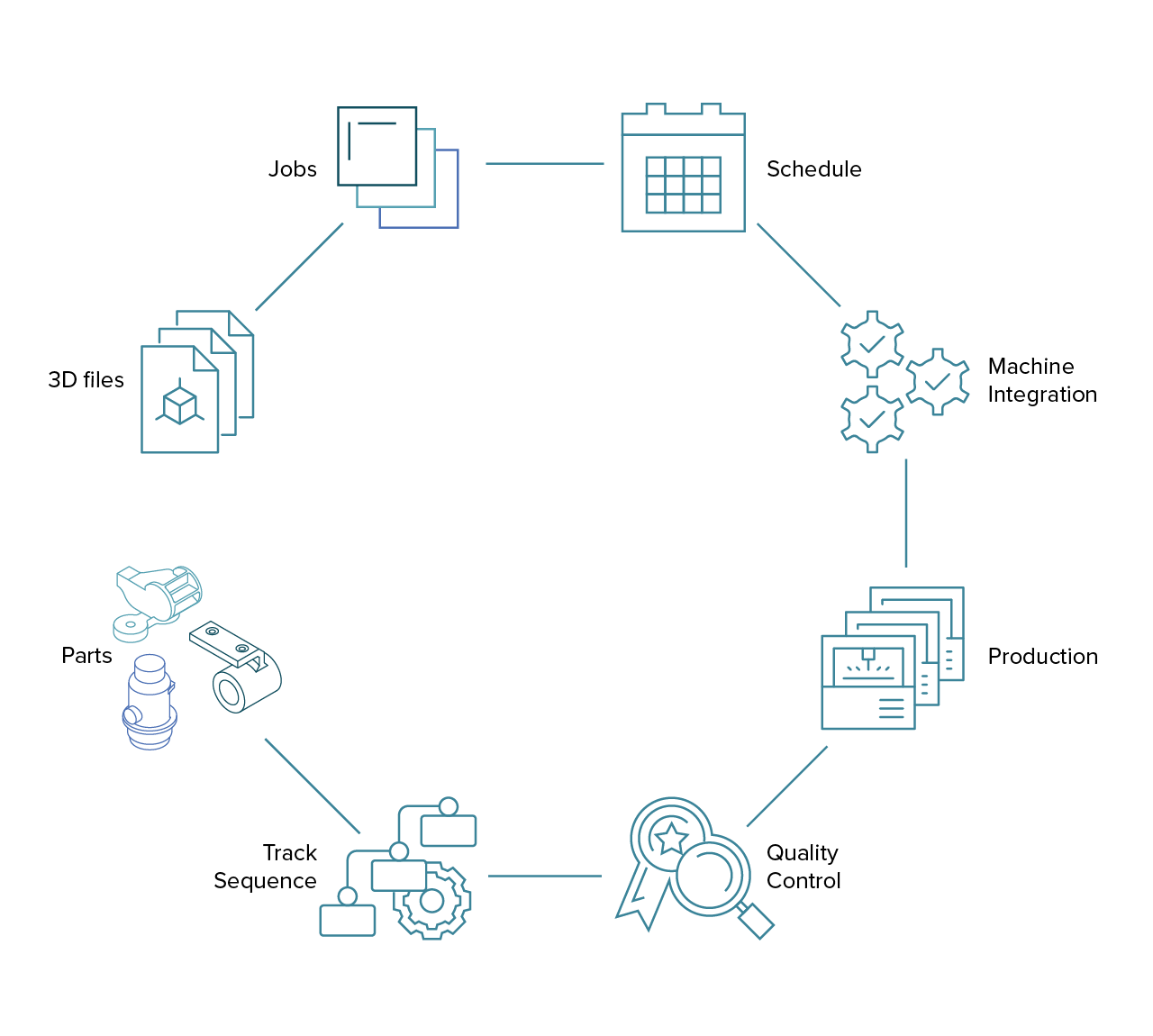 The Advantage of an Agile Manufacturing Execution System
The Agile MES connects and tracks parts through the AM production process. Bringing digital planning that match your custom AM workflows multiplies the effectiveness of your engineers and brings agility to your processes. Automation software is critical to scale AM processes without simply adding more manual workers. But don't take our word for it, the Agile MES is already driving the additive manufacturing workflows at Erpro, who produced over 17,000,000 AM parts in 2017.