Digital Production Planning
Shift from email and Excel to digital AM workflow management and watch your efficiency grow.
Smart Part Prioritization
Job Build Recommendations
Use our digital recommendation engine to select parts for each build job based on multiple criteria including material type, delivery date and machine availability. Your production planner can make better decisions by leveraging the software analysis to weigh multiple variables while creating jobs and schedules.
Increase Profitability
Your profit is directly tied to your ability to keep a high machine utilization and meet the part delivery dates your clients selected. Smart Part Prioritization groups similar material selections, machine settings and processing selections into the fewest possible production steps. It automatically breaks each ordered part into a single sequence that can be slotted into production slots for maximum production floor efficiency.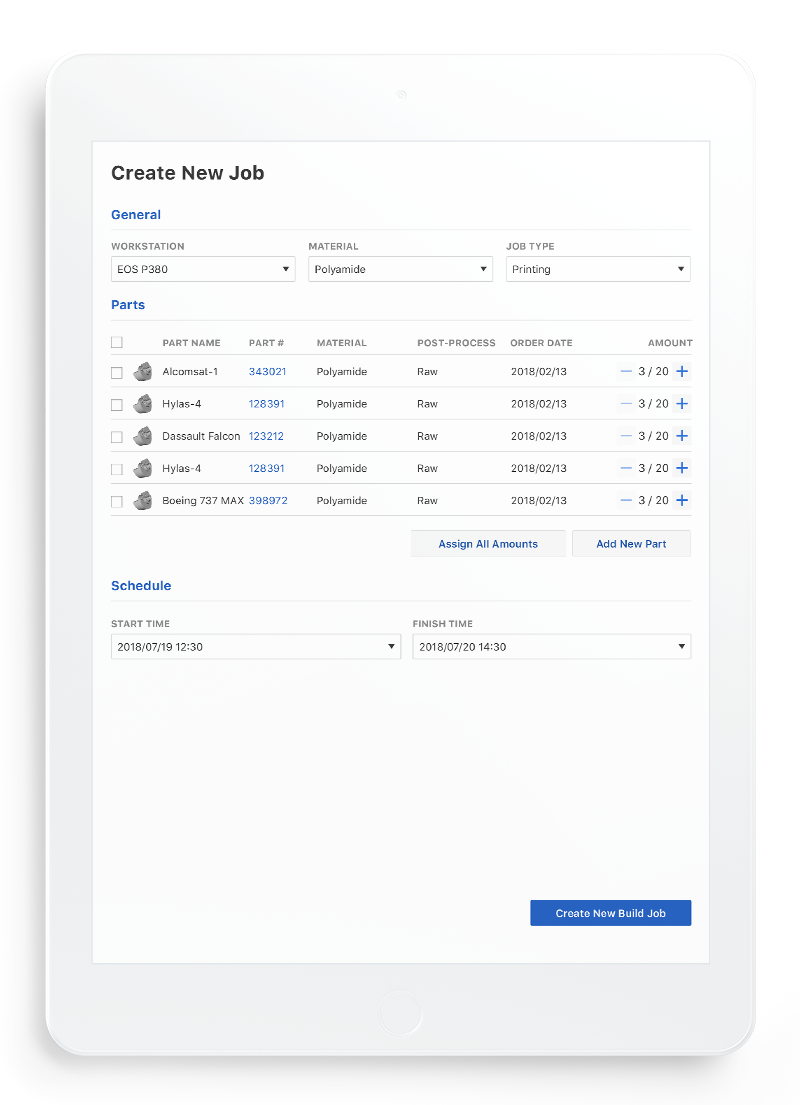 Agile AM Workflows
Custom AM Workflows
Within your facility parts go through hundreds of different production sequences based on the material, processing and available personnel. The Agile MES allows you to create unlimited workflows that can be assigned to each part in production. Those templates can be assigned automatically or can be customized to each individual part. Using workflow templates also dramatically lowers the onboarding time for new employees.
Clear Production Resource Assignment
Within each workflow you can assign available machines that complete each step. Within the software each part sequence will be assigned to specific workstations for tracking and floor efficiency management. By exporting the daily parts list for each workstation you drastically reduce the possibility for errors.
Dynamic Production Scheduling
Automatic Schedule Recommendations
The Agile MES will recommend job assignments to available machines and personnel based on availability and delivery dates. The assignment is tracked for each individual part sequence and generate job assignments and processing task lists instantly.
Dynamic Resource Adjustment
When a print job fails or the priority of your orders change, the Agile MES can adjust the entire production schedule with one click. This includes rescheduling failed prints or shifting jobs between machines to respond to machine maintenance or scheduled downtime. Keeping a clear overview is more than just planning ahead. It is agile responding to the realities of production.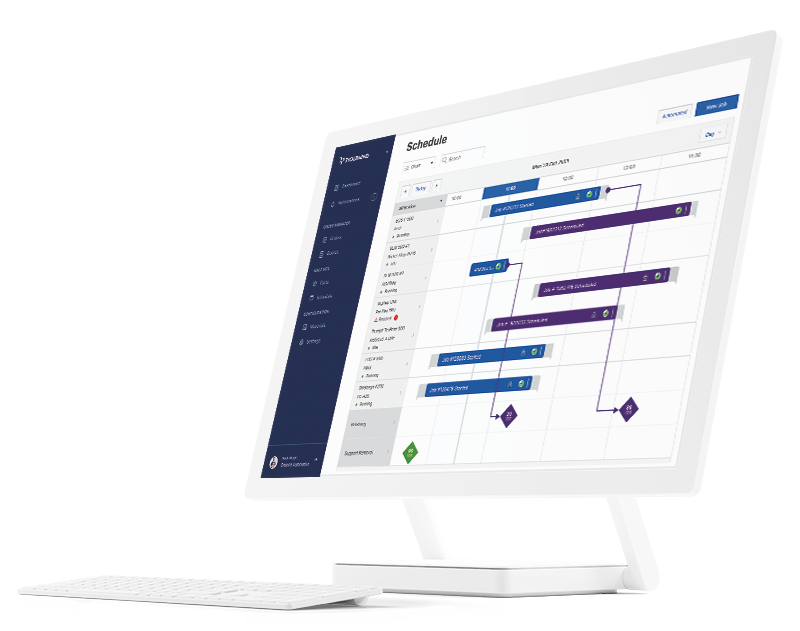 Software to Optimize AM Workflows