Process Monitoring and Controlling
Track production in real time to guarantee reproducible quality and maintain your delivery times.
Order and Production Sequence Tracking
Precise Production Tracking
See the real-time status of each order and part sequence along your entire value chain. Production updates, processing steps and administrative tasks can all be managed in a single workflow and can be easily adjusted by your team.
Automatic Notification System
Let your production team know about special events that affect production status and keep your customers up to date. In addition to standard notifications, when a build job fails or a machine encounters processing errors, status updates can automatically be sent to anyone who needs to know. You maintain control of messages sent.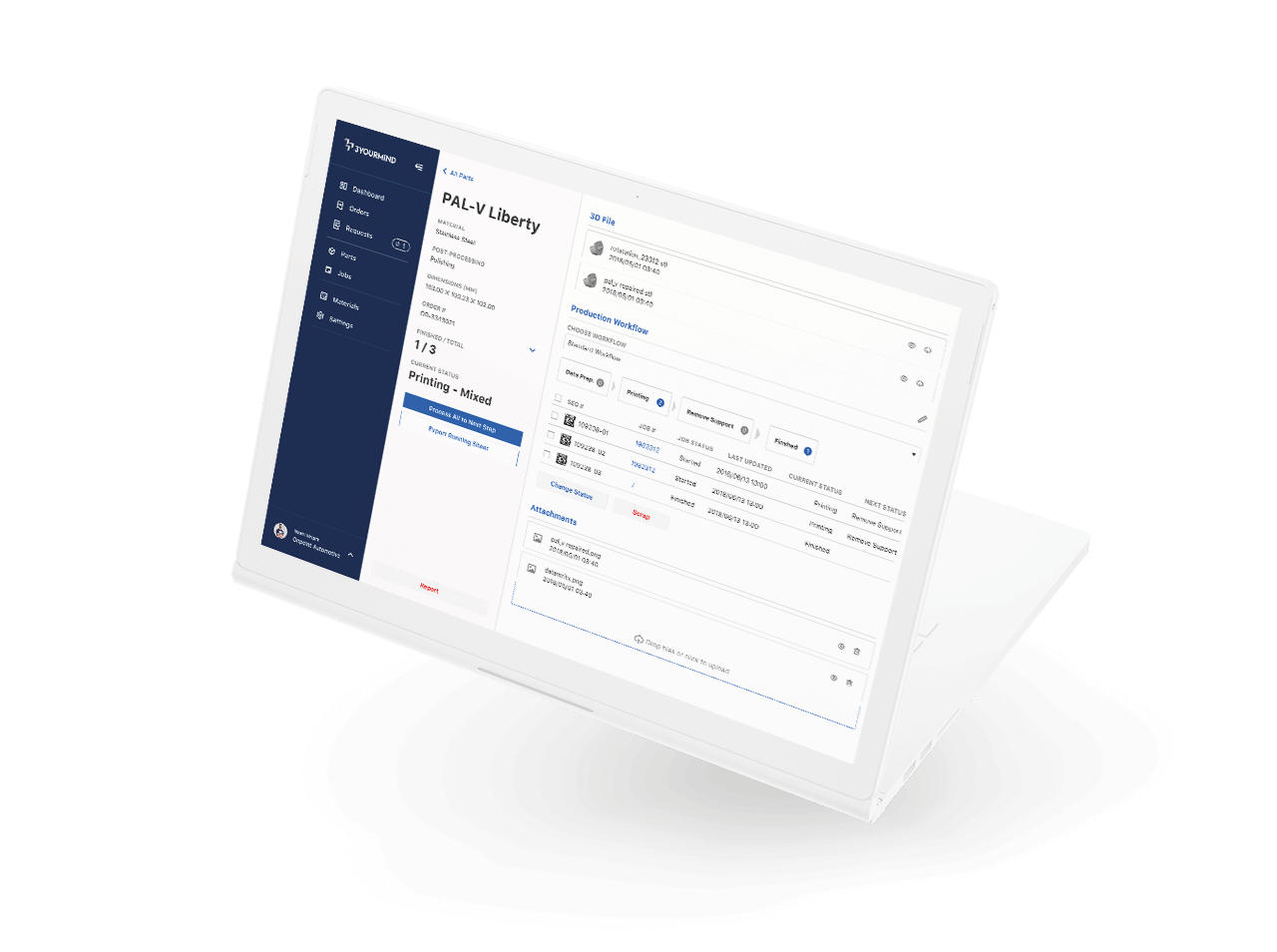 Direct Machine Integrations
Guarantee Quality through Monitoring
In additive manufacturing, the real-time production parameters have a huge influence on the quality of the final parts. The Agile MES tracks that information to provide real-time quality assurance for each part. The information is digitally stored with each job to enable a high degree of reproducibility of parts and facilitate the certification process. The process status is also delivered back into the Agile MES to adjust production schedules automatically.
Data-Driven Production Optimization
Track Production Material
Using both order data estimations and machine report about material usage and production volume, the Agile MES provides a clear picture of your actual status. The reports help you account for material reuse and order volume to help you better optimize the pricing algorithms of your service.
Analyze and Optimize Processes
The Agile MES dashboard provides an overview of your workstations, processing steps and employee allocation and business related KPIs. This enables you to quickly determine the processes and workflows that are working best and which are ready to improve. Most importantly, seeing the effectiveness of your entire shop floor in one report helps you to better predict how to expand your facility in terms of both equipment and employees.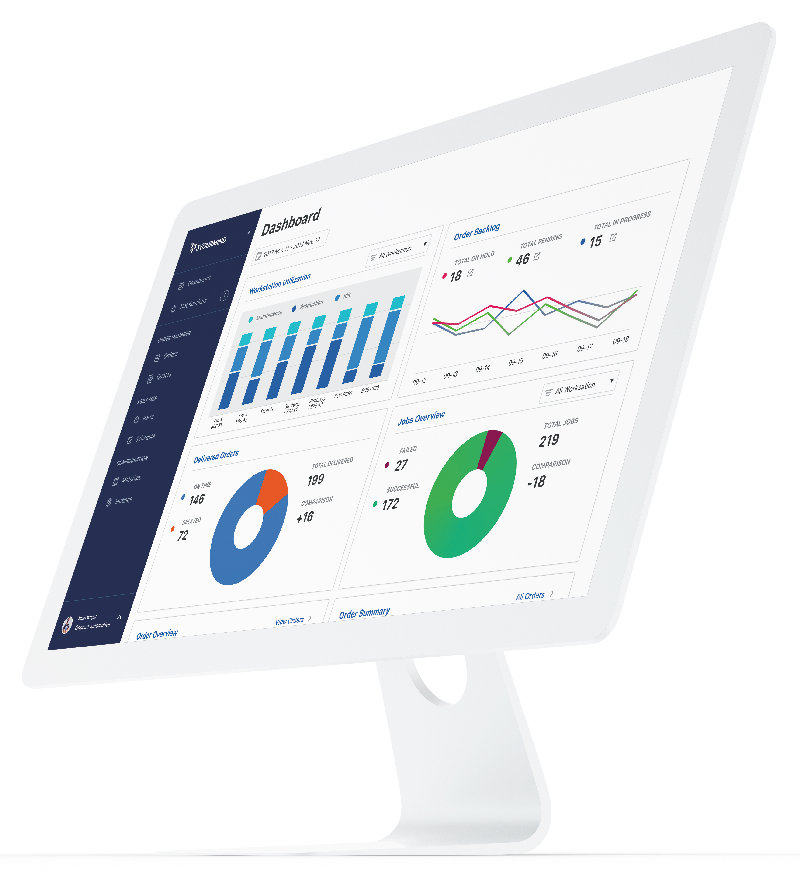 Software to Optimize AM Workflows