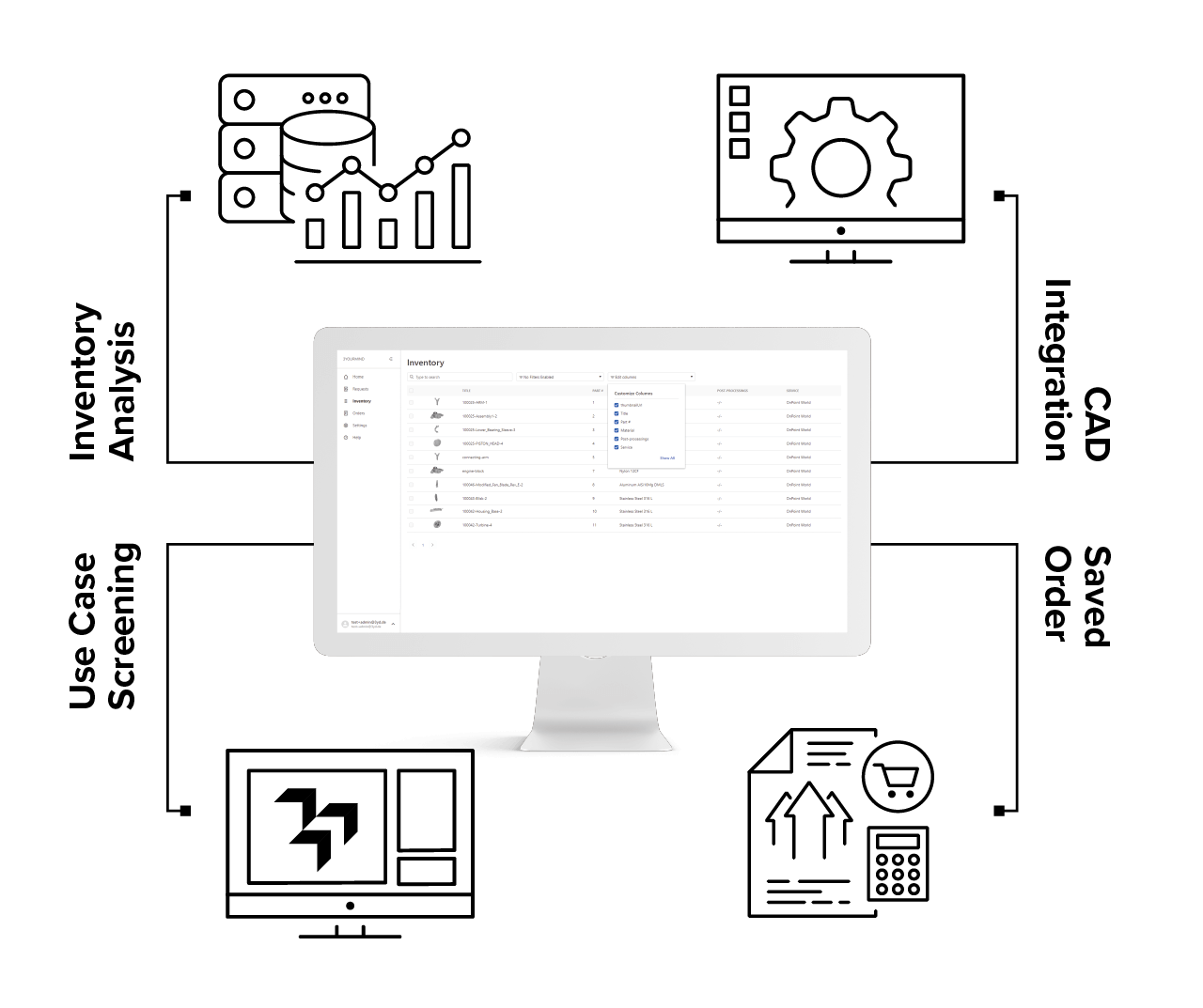 The Advantage of Agile Product Lifecycle Management
Leading manufacturing companies are creating digital inventories for additive manufacturing. The Agile PLM is already bringing value in a wide variety of industries from logistics suppliers like Postnord to transportation companies like Deutsche Bahn to machining and tooling companies. A digital software interface is also an excellent way to grow awareness for specific AM technologies like the Bosch Industrial Additive Manufacturing and GEFERTEC WAAM technologies.

These companies understand that focusing on the strongest AM business cases and using those to create a reusable inventory of production-ready AM parts is the fastest way to a successful additive manufacturing program.