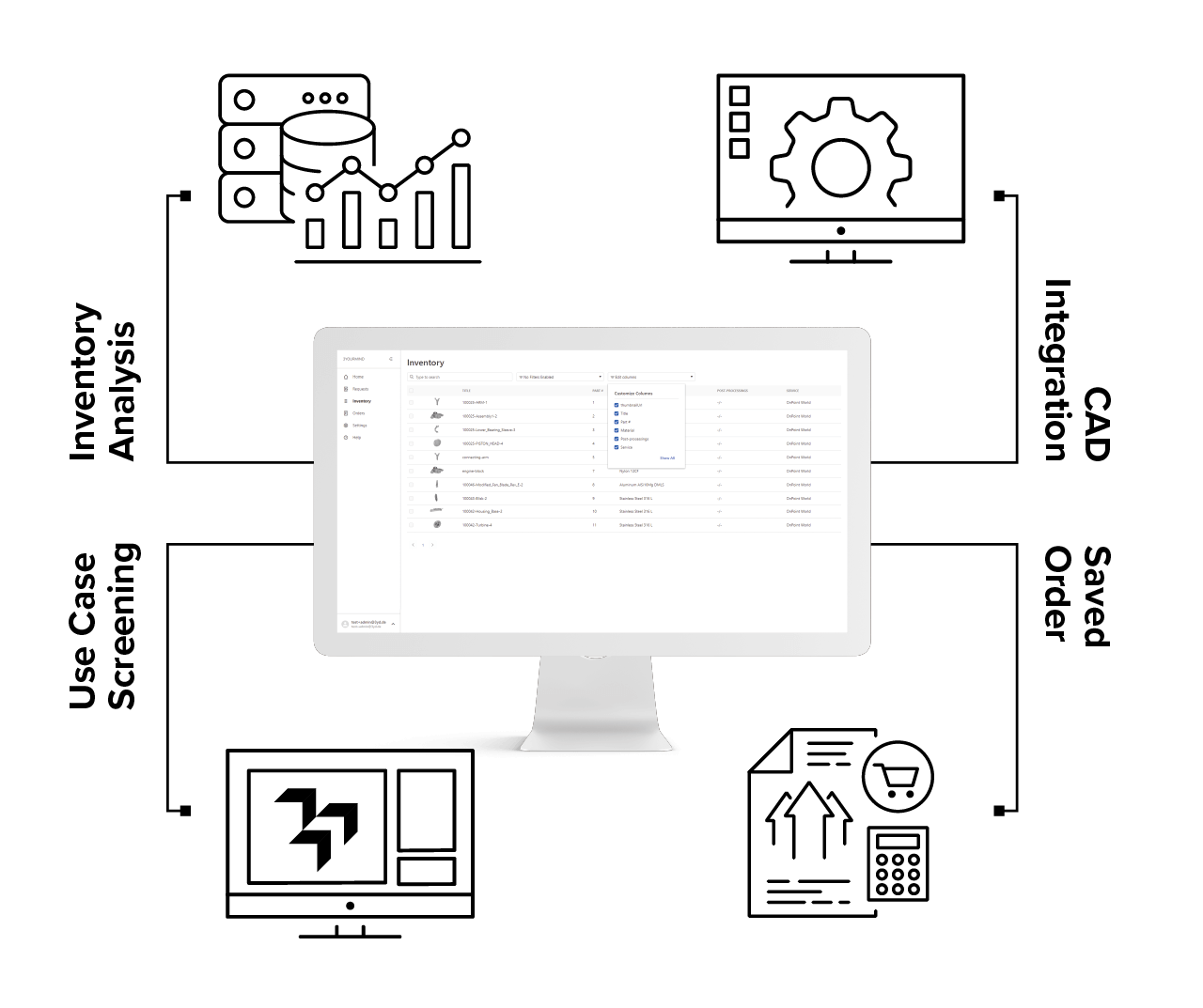 The Advantage of Agile Product Lifecycle Management
Leading manufacturing companies are creating digital inventories for additive manufacturing. The Agile PLM is already bringing value in a wide variety of industries from logistics suppliers like Postnord to transportation companies like Deutsche Bahn to machining and tooling companies. A digital software interface is also an excellent way to grow awareness for specific AM technologies like the Bosch Industrial Additive Manufacturing and GEFERTEC WAAM technologies.

These companies understand that focusing on the strongest AM business cases and using those to create a reusable inventory of production-ready AM parts is the fastest way to a successful additive manufacturing program.
Digital Inventory Transparent Storage of AM Ready Parts
The Agile Manufacturing Software Suite includes a Digital Part Inventory that is optimized for additive manufacturing. This becomes the central location for your team to manage production requirements, technology preferences, material selections and 3D files.
When an AM inventory is filled with AM-ready parts and production requirements by AM experts and design engineers, your company can establish a one-click AM ordering system. This is key for part repeatability, version management, serial AM and distributed manufacturing.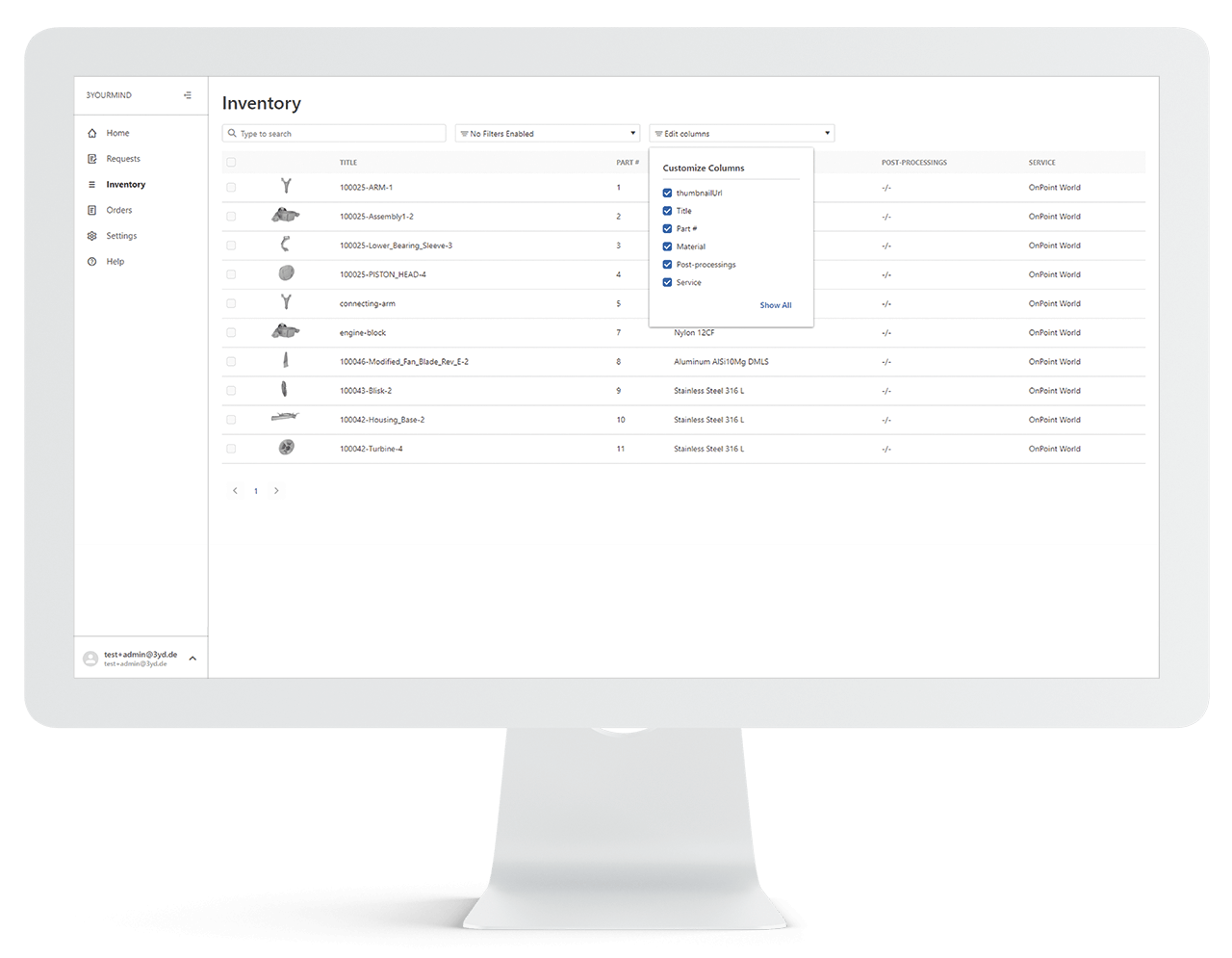 P.R.E.P. Consulting The basis for successful AM Part Identification
The additive manufacturing industry is seeking parts that are good AM business cases. The AM Part Identifier was launched to spotlight the best use cases within your company. But it is not a magic box.
Our software includes best-practice algorithms for specific use cases, industries, technologies and stages in the supply chain. Our technical experts take these templates and tailor them to match the available data, internal categories and specific company processes.
This is done with a 4-step consulting process following the P.R.E.P. method. The result is a reusable software platform to continually harvest new AM use cases from the data your company is generating.
P.repare
Prepare initial dataset with default algorithms
R.efine
Refine algorithms, profiles and workflows
per usage scenario
E.valuate
Evaluate output, adjust metadata analysis,
add new datasets
P.resent
AMPI software launch for ongoing collection
and evaluation of AM use cases
Use Case Screening Collect Employee Ideas in the AM Part Identifier
Your employees, customers and vendors all encounter potential AM use cases that would never find their way to your AM team on their own.
The Use Case Screening module is a streamlined web and mobile interface to collect potential AM parts and pre-categorize them based on key data points input by your employees. Your AM experts can then enrich the data, request additional information and use market-validated algorithms to find the strongest business cases in your company and move them to production.
Agile PLM Feature: Use Case Screening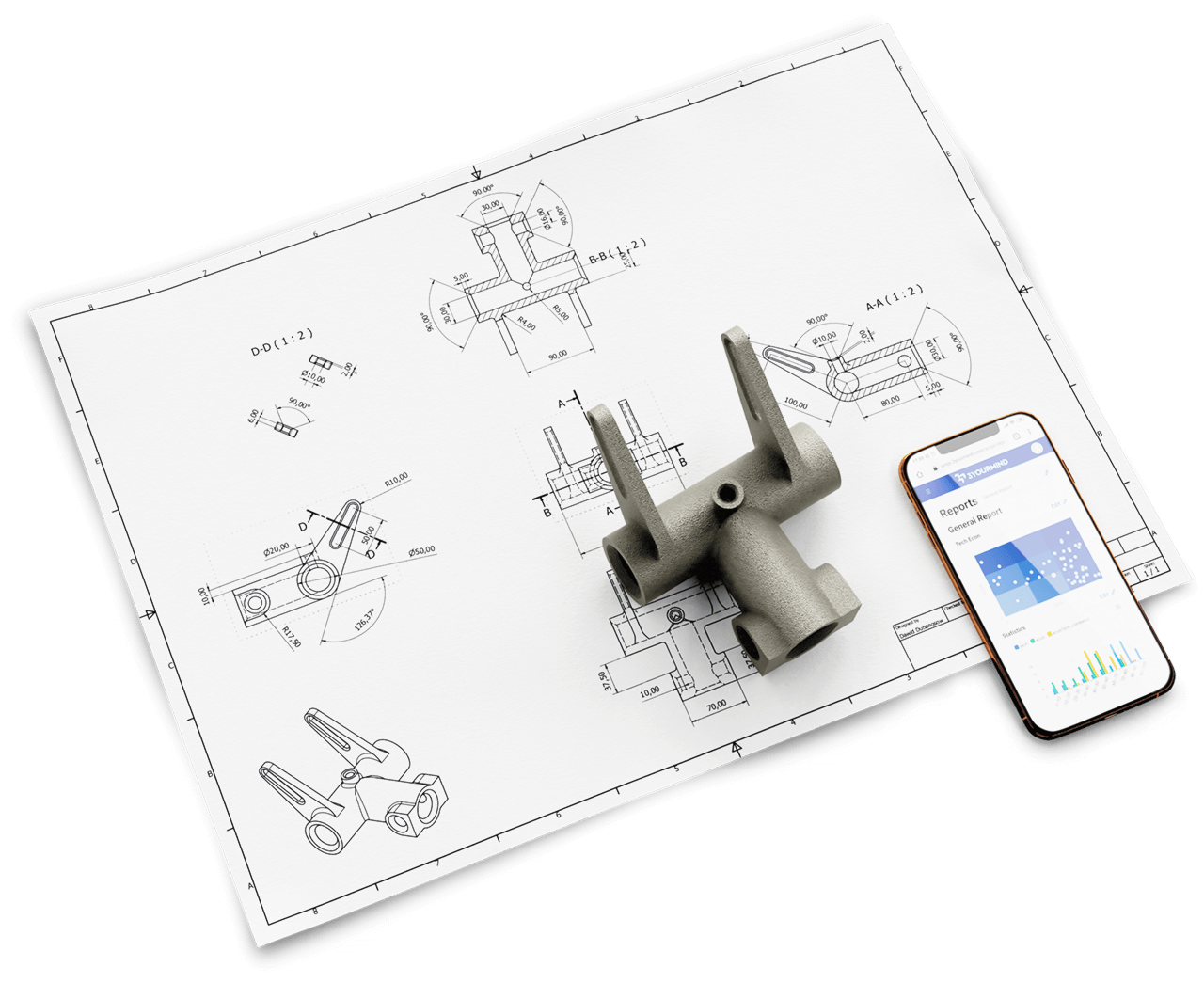 Inventory Analysis of Part Databases using AM Part Identifier
The part data your company has collected over years or decades in ERP and PLM systems contains strong AM business cases. The question is how to find them.
After setting up the Inventory Analysis with best-practice algorithms tailored to the available data and your business priorities, the AM Part Identifier will shine a spotlight on the strongest use cases. Your AM Team will have software tools to further enrich the data with information from other departments and refine the algorithms and reports to get more value out of digital part data.
Agile PLM Feature: Inventory Analysis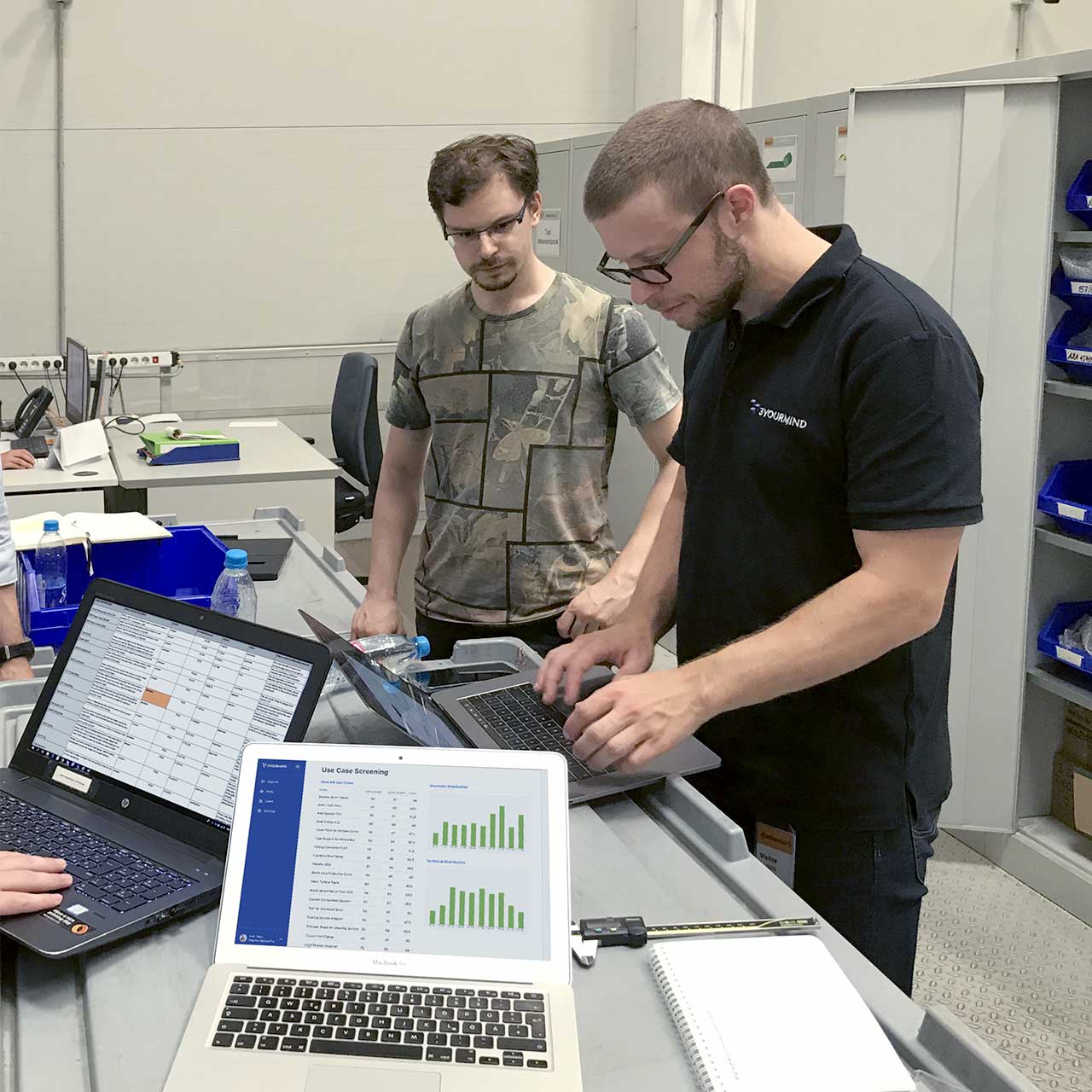 CAD Software Integrations Direct 3D File Upload
3YOURMIND offers CAD integrations from leading design software systems to allow your employees to move from design files to your distributed manufacturing network.
Each CAD integration is specific to your company and helps to quickly populate your digital inventory and provide a fast turnaround for engineers to view pricing and production timeline.
Supported CAD Integrations
API IntegrationsConnect AM to Existing Production Processes
Our platform API (Application Programming Interface) adds a powerful 3D pricing infrastructure behind white-label applications for companies like postnord.
Our software gives customers the benefit of years of AM industry know-how and software systems to bring AM ordering, tracking and production data directly into existing enterprise software systems.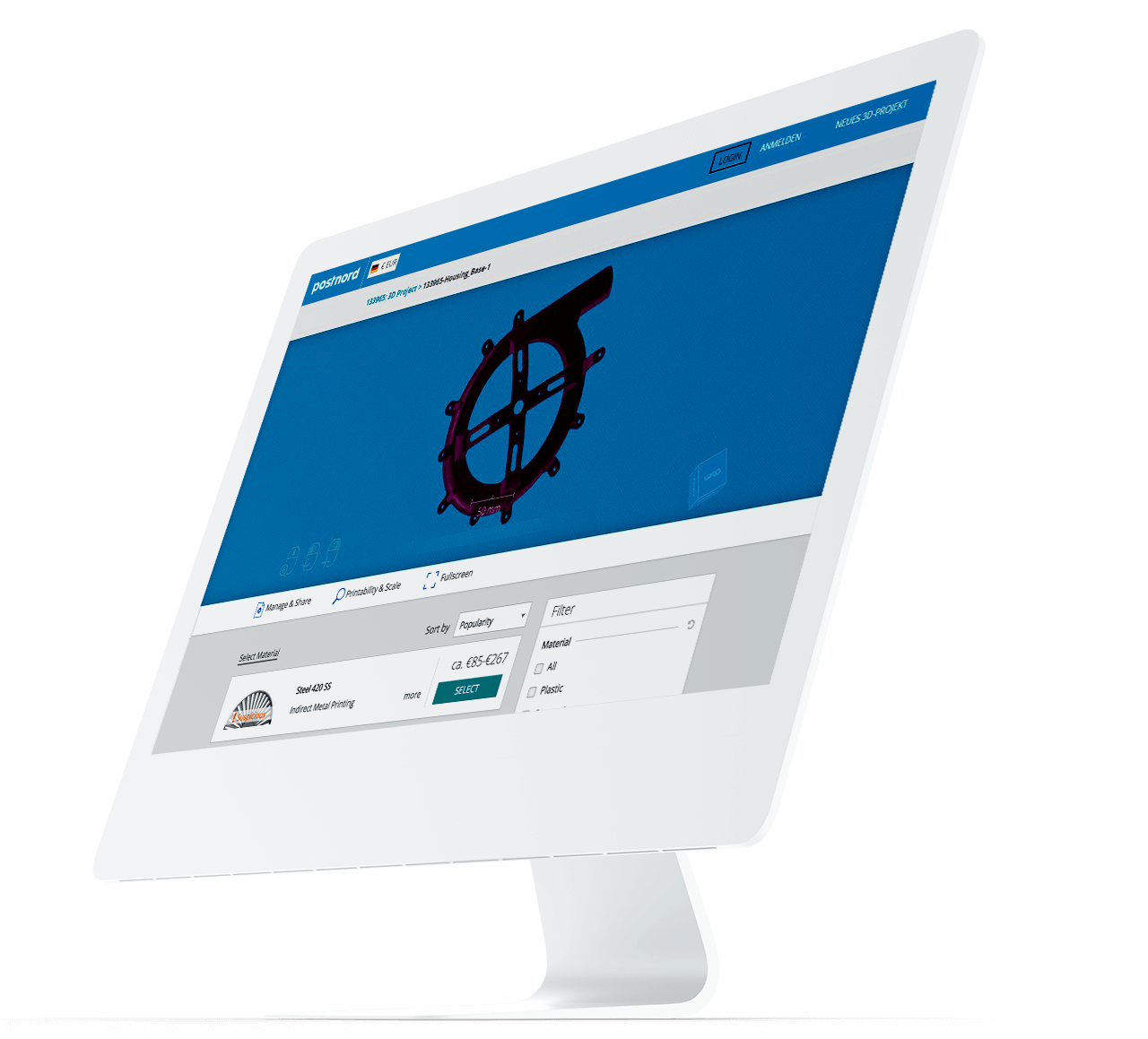 Printability Analysis Ensures Smooth Production Flows
Validating and optimizing 3D files before moving into production adds stability and reliability to your AM workflow. That is why we developed our own algorithms to analyze printability, verify 3D files and retrieve part metadata.
Weak points are shown in the 3D model viewer so your team knows exactly how they need to modify the file. Each model is further optimized by assuring the manifoldness of the input, fixing numerical and topological inconsistencies, and removing digital artifacts to create a watertight mesh while maintaining the original part geometry.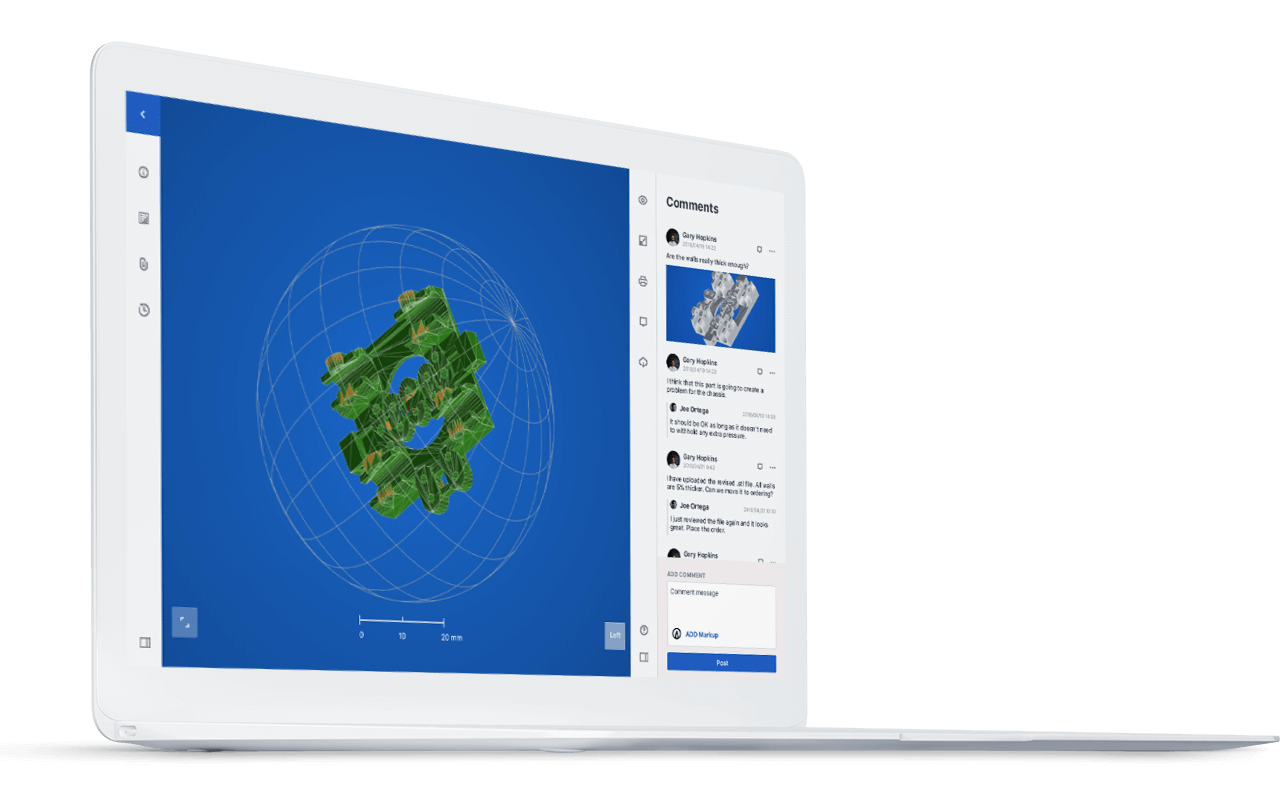 Orientation Optimization For Accurate AM Part Pricing
The orientation of part can have a big impact on pricing. In the 3YOURMIND software you can choose to optimize orientation pricing based on the minimum height, minimum support volume or minimum contact area of support structures and model surface.
Your customer gets accurate pricing no matter how the customer orients each uploaded file.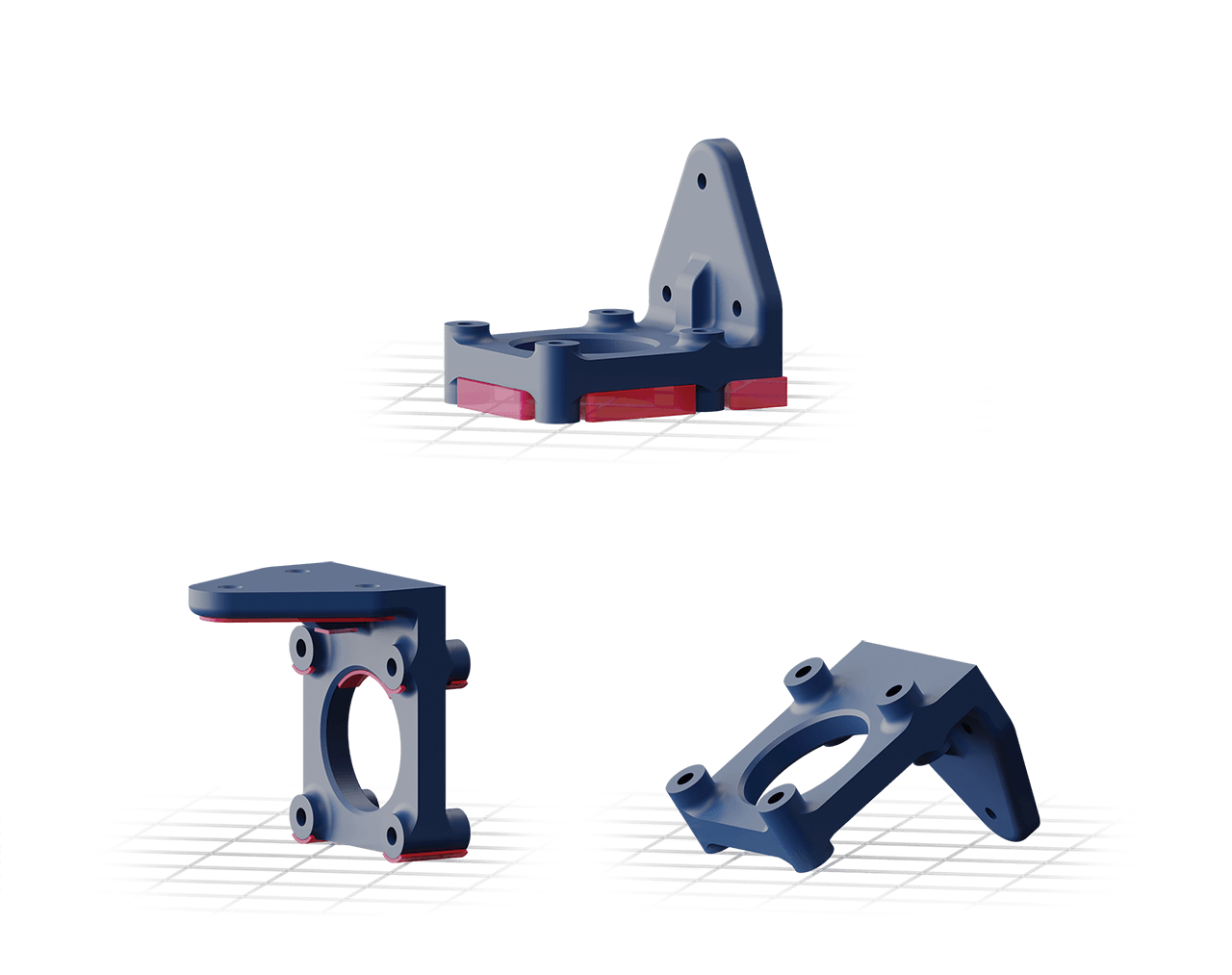 Agile PLM Customer Success
Use Case Screening from the AM Part Identifier allows DB employees to propose potential 3D printing applications they encounter in their daily work using a simple digital interface. Within seconds, the employees can submit their new ideas. The software provides an analysis of the ideas and identifies the use cases with the highest production potential. A team of experts from Deutsche Bahn will then select the best projects to move into production to add cost savings, agility and stability to their spare part supply chain.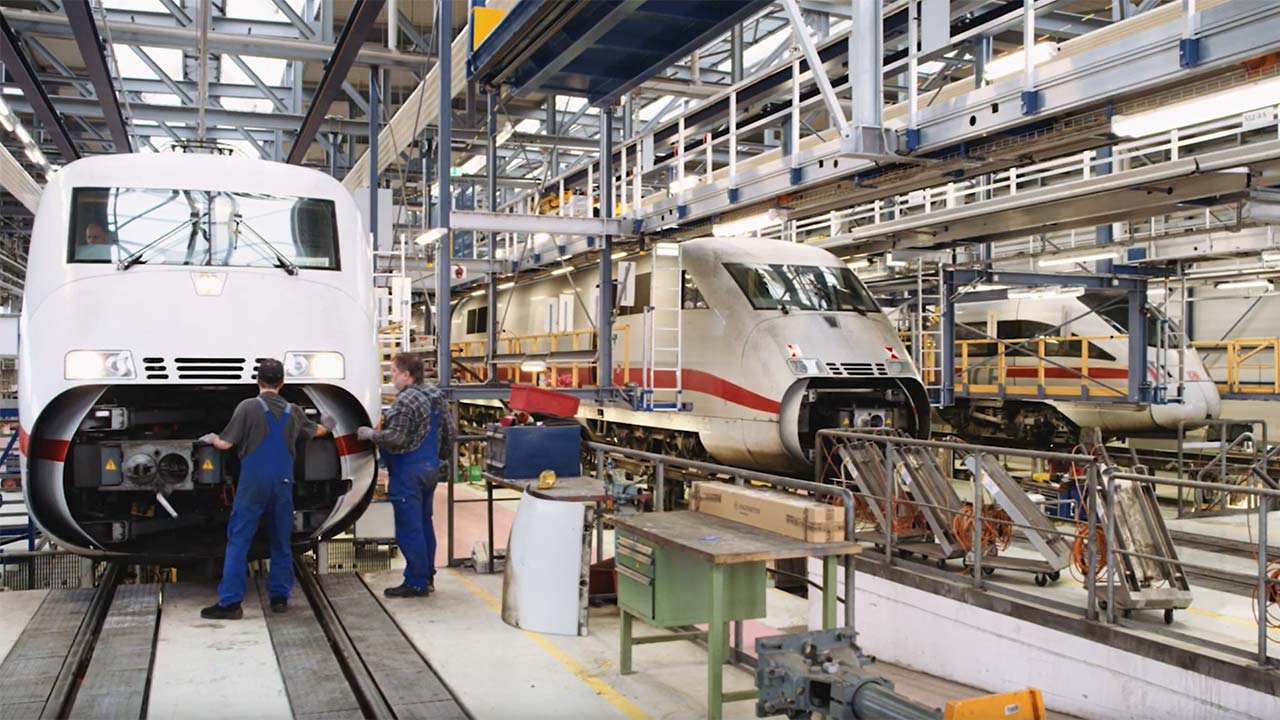 Software to Optimize AM Workflows
Official US partner
Qualified3D is our official US partner for customer projects related to inventory analysis, AM business case development, and digital inventory implementation. Beyond consulting services, Qualified3D also offers 3D printing services to product developers with special requirements regarding part performance, resolution level, and cost reduction.