The more cost effective the prototyping process is, the more and easier it can be to implement it into the design process. 3D printing will become a crucial factor in increasing the rate of innovation, and those companies that master the use pre-assembly for prototyping will have a clear advantage.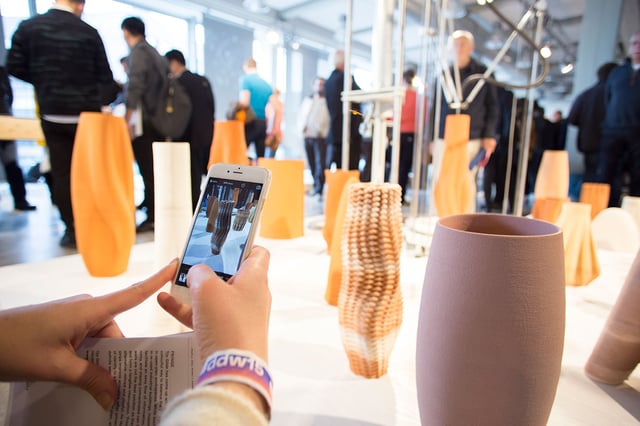 Pre-Assembled Parts for Streamlined Testing


3D printing, particular any type of laser sintering technology allows manufacturing of interlocking parts for complex mechanical systems in a single production process. This enables the creation of prototypes with sets of complex moving parts that eliminate special joints between the elements, no assembly required.
Video Source: Alex Scrivener
When we combine this with our lessons from the previous section, not only can we produce our 3 different design criteria to test their functionality within other components of the design, but they can be preassembled into a larger functional group to save money and time. This can be crucial for complicated mechanisms which aren't cost effective to substitute small components.

Material Variety
The monthly addition of materials to the potential palette of 3D printing is helping to drive the rapid adoption of this technology. Material researchers have been able to leverage decades of development for standard industry to develop suitable ones for 3D printing in a short time frame. The remaining challenge especially crucial for functional design is to ensure the structural requirements of the final product which at the same time is one of the last remaining points for a truly mass adoption of additive manufacturing.
Another breakthrough is that where functional design was previously limited to substitute materials for financial considerations, 3D printing is making it possible to produce diversal products such as Functional Ceramic Pots and 3D prints in steel or titanium for jewelry as well as other small metal objects.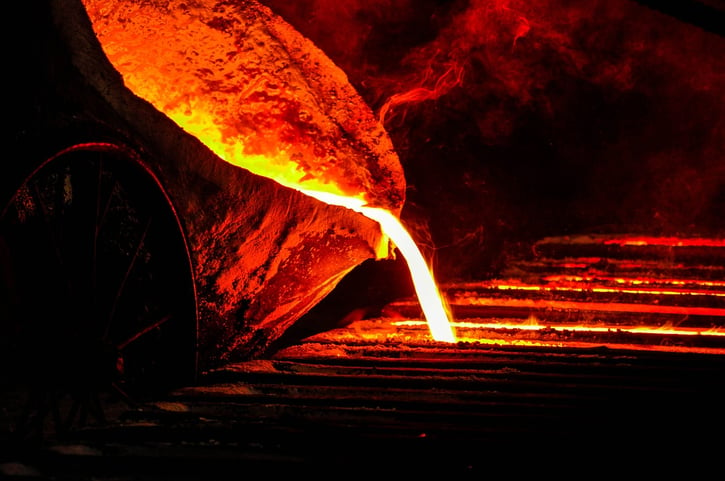 Image Source: Erdenebayar
Cost Effective Intermediate Products
More and more, 3D printing is being used to produce the intermediate product in a larger production workflow. There is a variety of different materials (ranging from wax to metals) that allow the printed object to become an automatically generated component rather than being made by hand. This saves cost and manpower. A good example is the wax casting where wax master model is printed and used to produce gypsum molds. Another example is an object that needs to be completed using a second post-production method such as a ceramic form that needs to be hardened in a kiln.
Even though the 3D printed molds are typically single-use-objects, it can often still be more cost effective than producing a permanent mold for small series production or single, high-end pieces.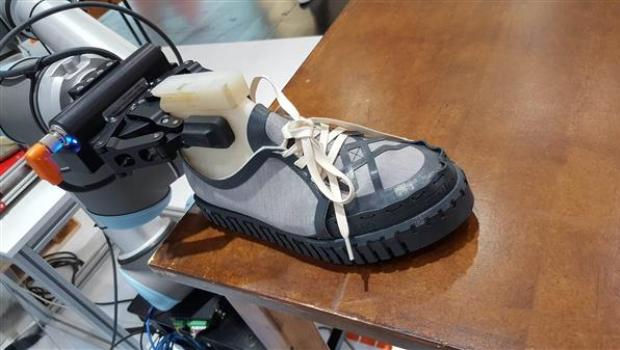 Image Source: SLEM
We also anticipate that in the near future, 3D printing will be combined with robotics and other automated production techniques to achieve an automatic prototyping process. This will include CNC milling, casting, soldering, etc. You can see the first glimmers from early adopters like the robotic shoe production prototype from SLEM who was showcasing 3D printing and robotics amid the GTS Trade Show in 2015 & 2016.
When 3D printing can be easily linked to other standard production processes, we believe it will become standard practice to run automated functional tests on completed products at the click of a button.
3D printing is poised to set functional design testing as a standard practice across industry.
Want to Read More?
Don't miss the first post about combining functional prototyping and 3D Printing.