Agile ERP Automate Order Management for Additive Manufacturing.
Request a Demo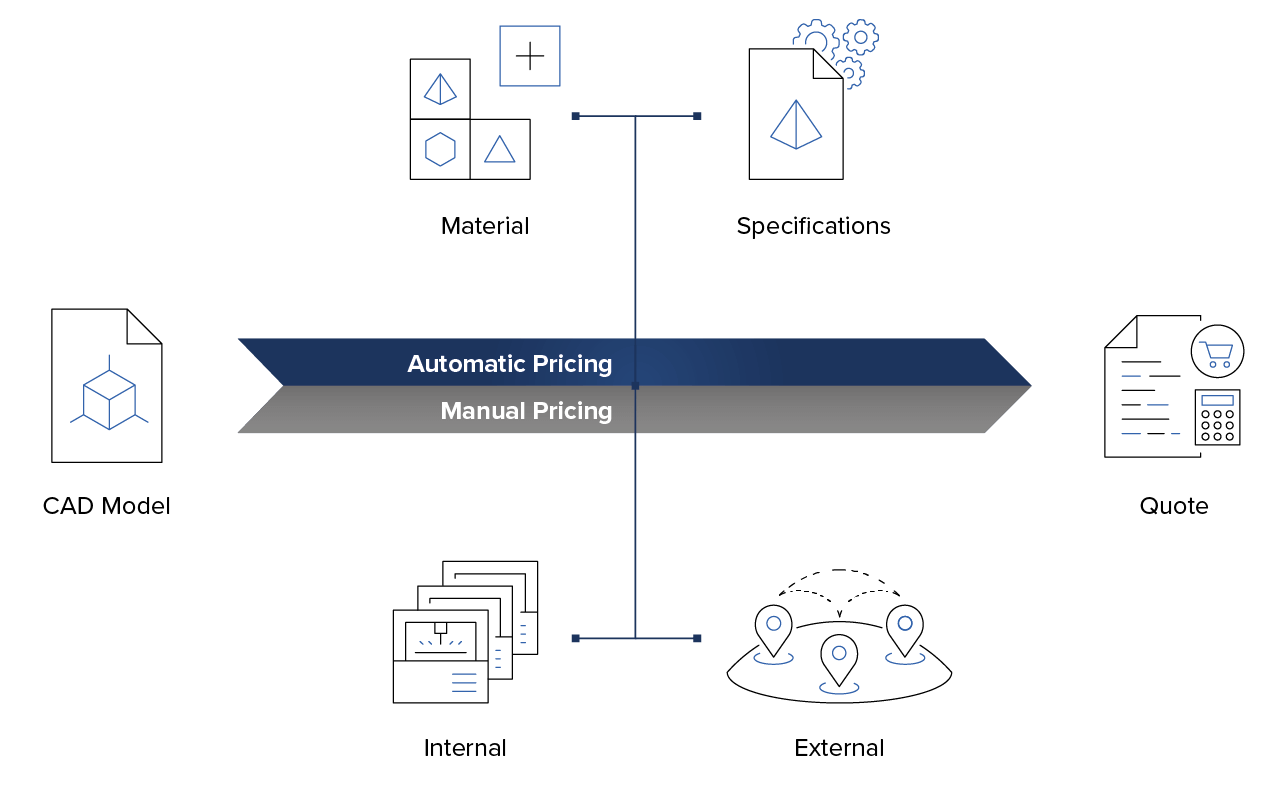 The Advantage of Agile Enterprise Resource Planning
In 2018, the additive manufacturing community was dreaming of Serial AM. In 2019, the 3YOURMIND Agile ERP was powering additive growth and companies across the globe.
From service bureaus like Erpro and Initial from the Prodways Group to enterprise customers like the Volkswagen AG, AM departments are ready to scale. They understand that to achieve the next level of efficiency, they need to add digital automation.
With the Agile ERP, companies can automate order intake and customer management. This keeps part requirements and project communication centralized and allow engineers to focus on the most complex or high-value AM projects.
3D Part Requirements

to Qualify AM Orders
In order to align the needs of your customers, engineers and employees, it is important to collect information you need during the ordering process. With custom part requirements, you can define the production and technical specifications you need to receive during the order process to move parts quickly into production and reduce the potential for error.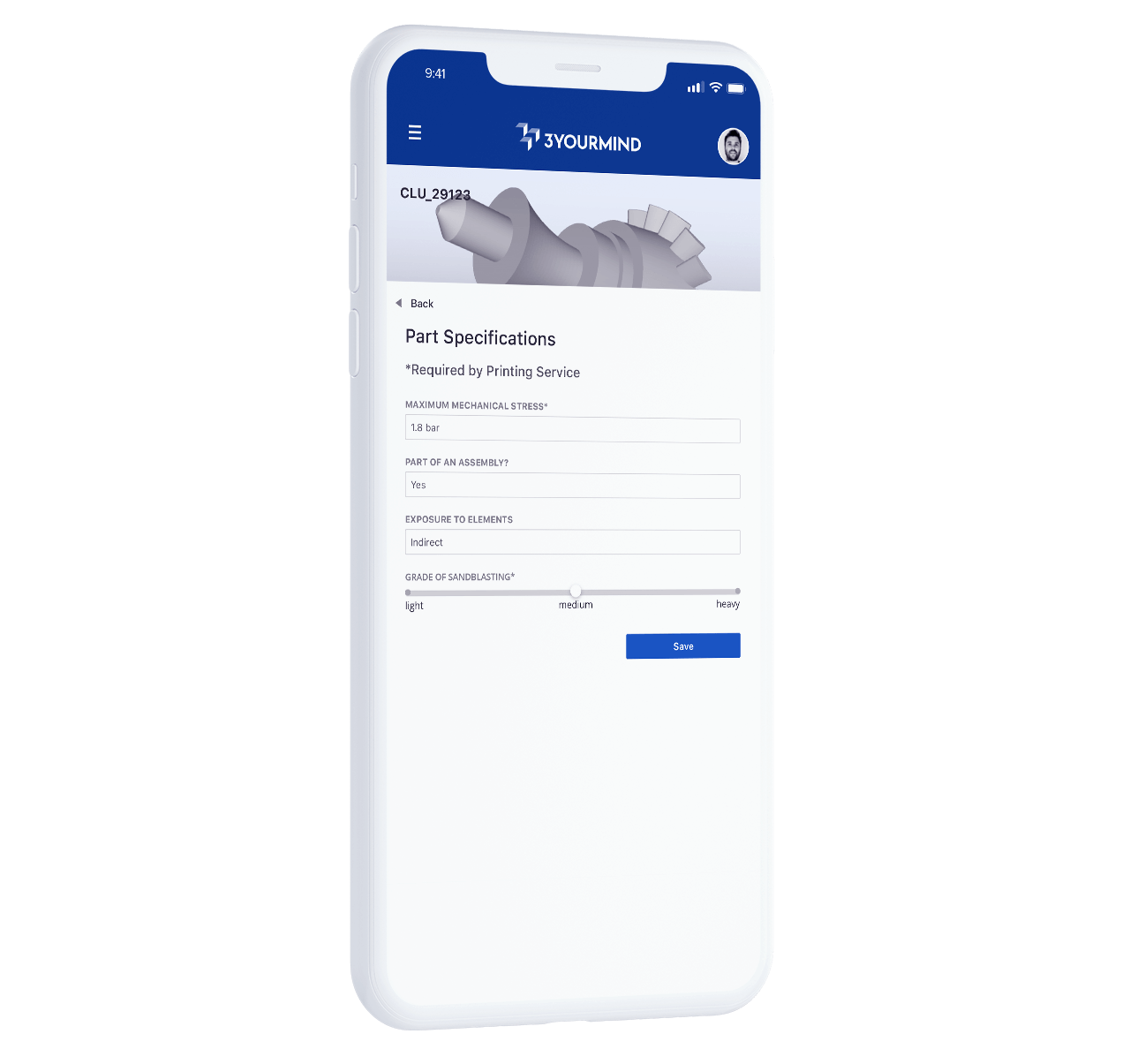 Comparison Tools

For AM Technology and Materials
Our AM ordering system provides an instant comparison of materials and technologies based on 3D file analysis, part specifications, production selections and technical requirements. The software displays the choices for production in a single clear overview so you can optimize for speed, cost or machine utilization and maximize your AM output.
Instant, Accurate Pricing

For Orders of AM Parts
The pricing algorithm system from 3YOURMIND has always been flexible enough to capture the nuances of our customers. Using our javascript based pricing it is possible to capture all relevant factors including material type, post-processing method, generated support material and orientation in fully customizable pricing formulas so that you can confidently accept orders 24/7.
Order Management Automation

of Routine Customer Communication
From digital communication streams to routine product documentation, the Agile ERP automatically generates documentation like quotations, invoices, delivery notes and shipping documents to automate repetitive tasks and keep all team members up-to-date on production.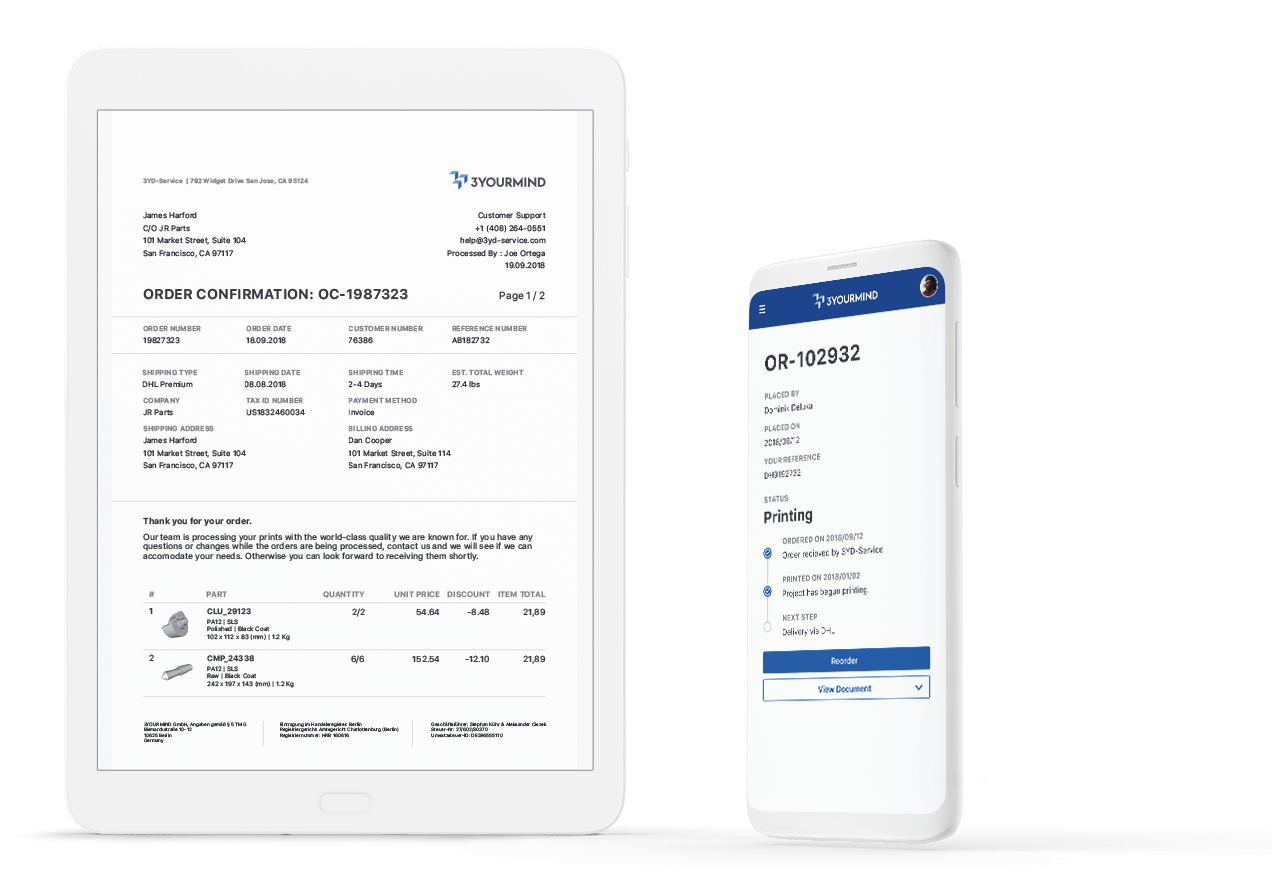 KPI-driven Analytics

Specific to AM Workflows
3YOURMIND offers online reporting, detailed data exports and the ability to directly integrate with external ERP systems. This enables companies to evaluate and improve their AM processes from order intake to production coordination. Improving AM output is critical to bring additive alongside conventional production processes.
Knowledge is power but data is gold.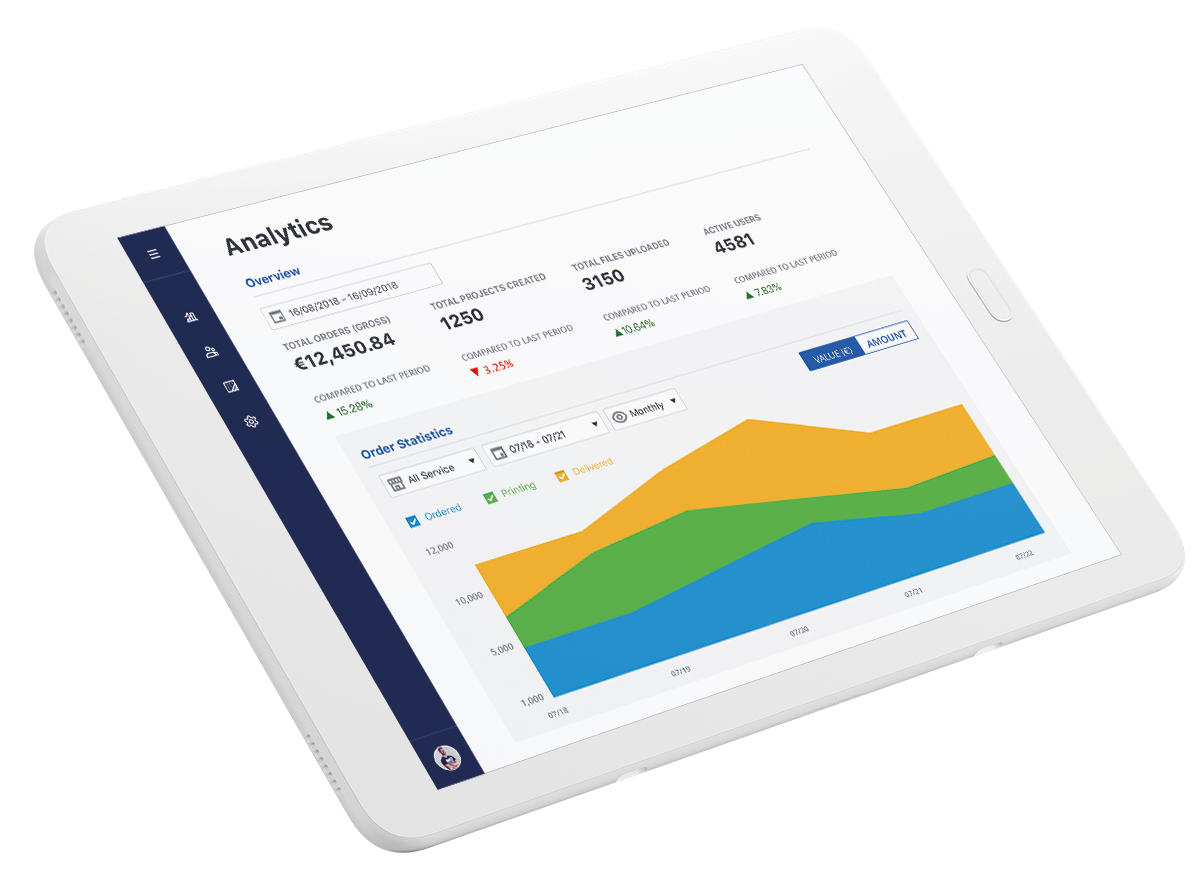 Create A 3D Marketplace

for Distributed Manufacturing
With the Agile Manufacturing suite, your company has a robust infrastructure that is built for enterprise production. The digital marketplace provides access to AM capacity to compare internal and external suppliers and choose based on speed, location or cost. All orders and production information is securely routed with a click.
Agile ERP Customer Success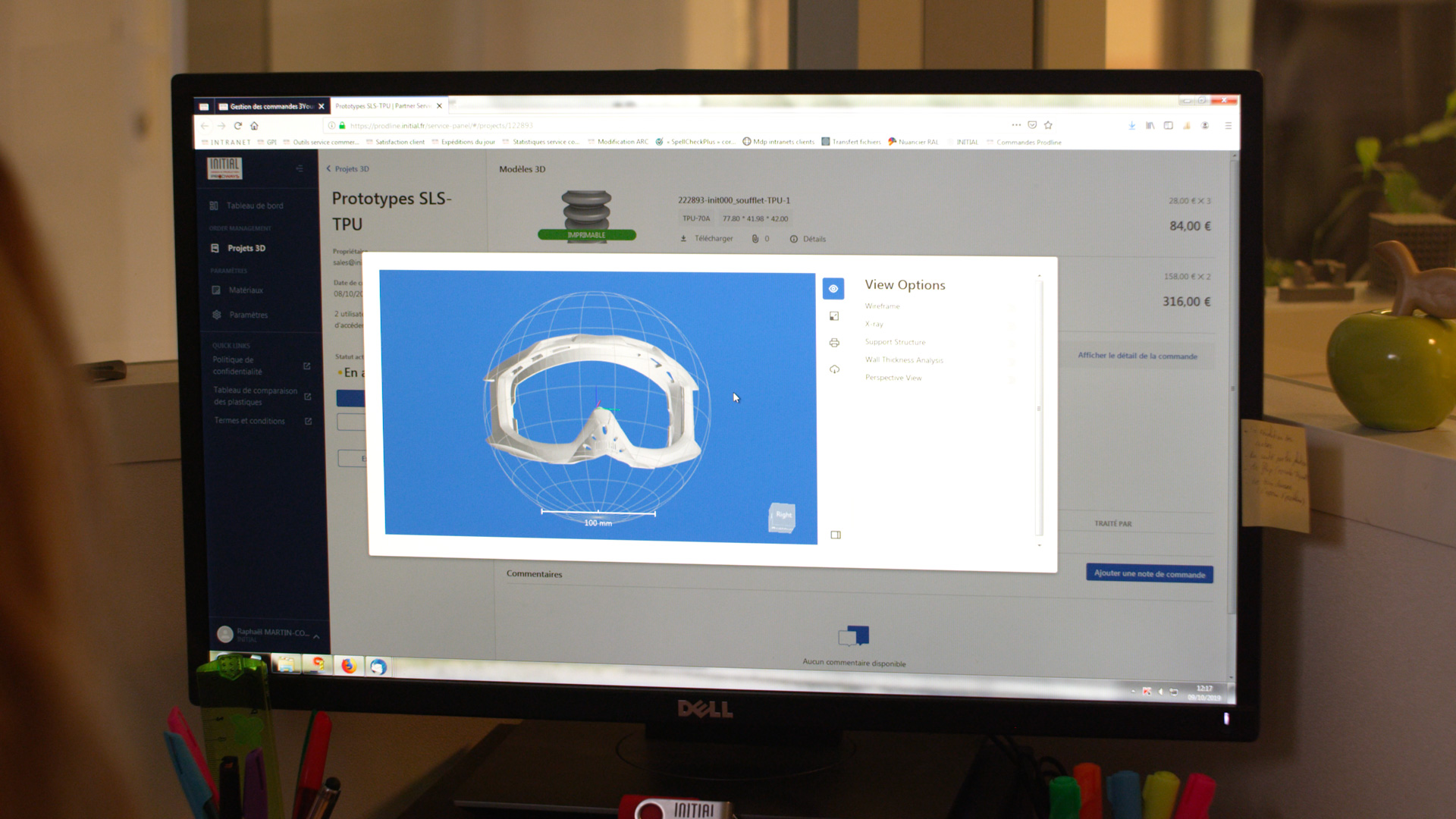 Our customers are happier with shorter lead times, and our sales team can focus on the high-value problem solving that will help INITIAL to scale. 3YOURMIND brought experience with integrating their software into other large production environments. Now, our AM workflow syncs with other production structures and allows our customers to quickly and accurately set up their orders.
Raphael Martin-Cocher
Sales Manager INITIAL, a Prodways Group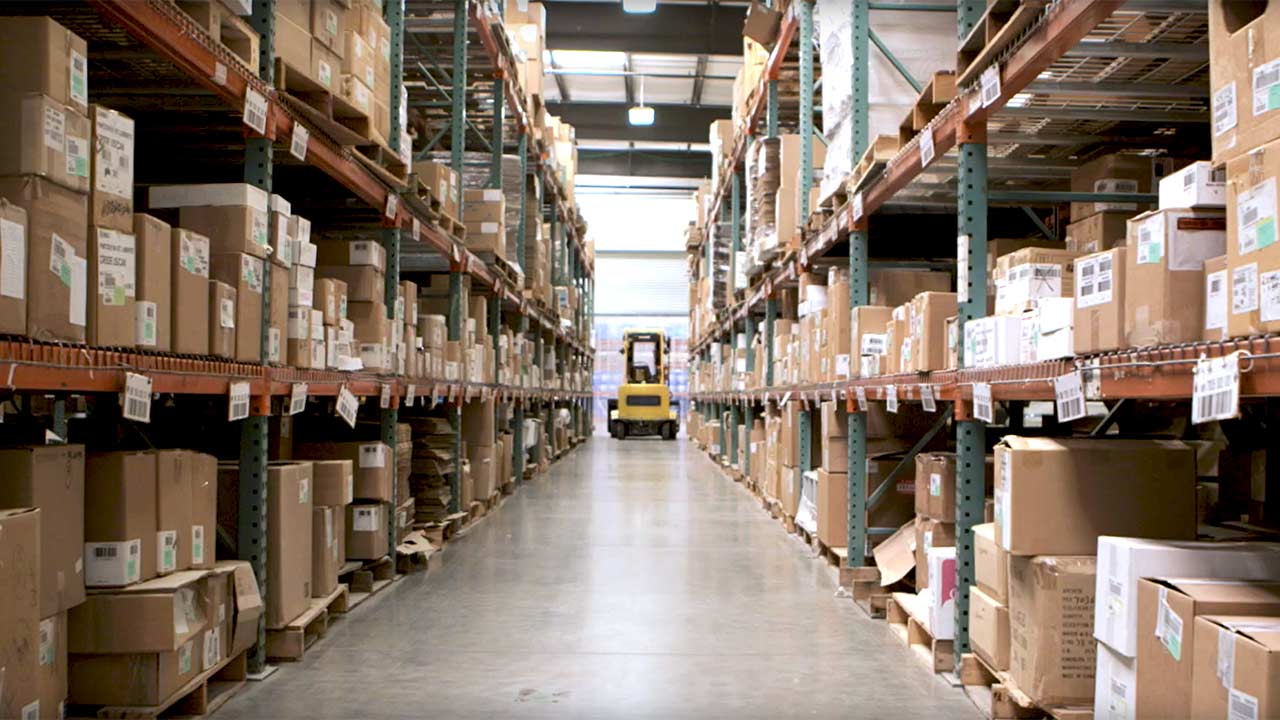 We appreciate 3YOURMIND´s agile approach and rapid development to adapt the platform to our needs and business model. 3YOURMIND´s platform enables automate pricing, order management and customer fulfillment which makes them a partner we can develop with as the 3D business is growing.
Tomas Lundström
3D Business Development Project Manager at PostNord Stralfors
Software to Optimize AM Workflows