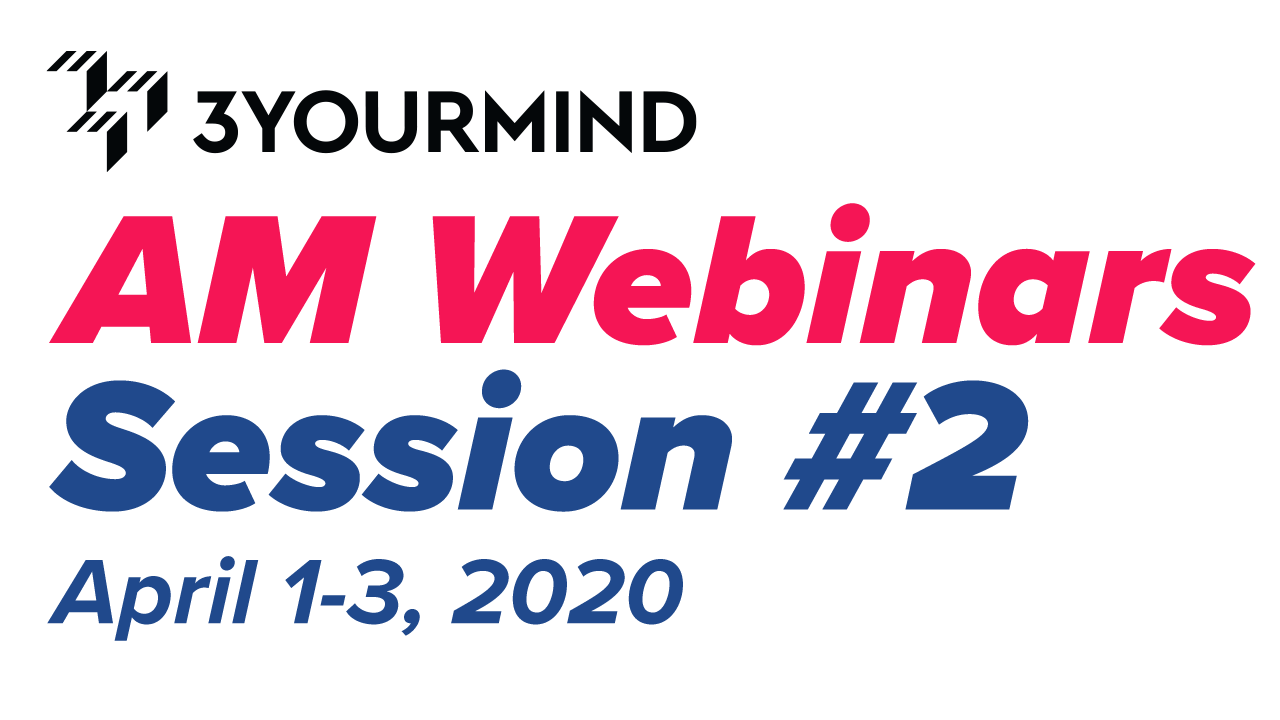 Event Overview
Speakers
Brian Crotty, Brian Crotty
About
To register for the Webinars, simply navigate to the event page and select which of the three webinars you would like to attend. Or simply attend them all! The information is designed to help at various stages of scaling additive manufacturing from finding AM use cases to scaling existing production.
It's educational, it is current and it's free.
Registrations are open. Please scroll down to access the links to Livestorm Webinar platform for each of the presentations.
Presentations
Synchronizing Production with Machine Connectivity
At formnext 2019, 3YOURMIND displayed running machine connectivity with ultimaker machines. Over the past years ultimaker has been an increasingly interesting player for producing jigs, tooling and assembly aids. Brian Crotty, Marketing Manager at 3YOURMIND will show how simple the connectivity is to configure, the types of information that can be received from the machines and what direct advantages that transparency provides to distributed production.
Wednesday, April 1, 2020
3pm - Central European Standard
6am - Pacific Standard Time
9am - Eastern Standard Time
Why the Industrial Revolution is just beginning
The industry 4.0 revolution has been promised for several years. Brian Crotty, Marketing Manager of 3YOURMIND will present results from a collection of market reports that shows that a milestone has been reached. In the next 2 years, more than 50% of companies will be making end use parts with additive manufacturing. That growth will bring with it economies of scale to further drive down costs of materials, technologies and through automation of workflow processes with software.
Friday, April 3, 2020
4pm - Central European Standard
7am - Pacific Standard Time
10am - Eastern Standard Time