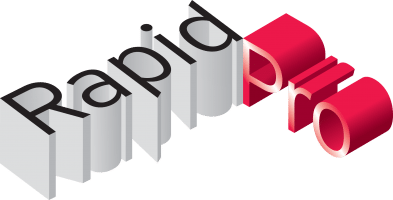 About
"RapidPro is the leading international trade fair featuring solutions for all phases of prototyping, (low-volume) production, and product development
At RapidPro, multiple additive manufacturing techniques are featured, such as 3D-printing, laser cladding, FDM, EBM and SLS, but also techniques such as CNC milling, casting, and vacuum forming. Solutions such as virtual prototyping, metrology, quality assurance and software are also not forgotten.

Product development comes with specific challenges and choices. Which techniques are most suitable when your product concept goes into the prototyping phase and eventually, into production? Low-volume, rapid or on-demand production play an important role during this process. Especially when it comes to products that will not be mass produced, you want flexibility in your production process, or the possibility to manufacture customized batches. Flexibility is key, as is the ability to respond quickly to customers' wishes and requirements. Which techniques do you choose and how do you integrate these into your existing processes?"