3D Order Management for COVID-19-Response
Blog
3YOURMIND
|
March 24, 2020
| 2 min read
The 3D Printing Community has quickly risen to offer their capacity for printing additional supplies to slow the spread of the corona virus. But the question remains, how to get 3D printed supplies to hospital locations where they are needed. 3YOURMIND has setup an order management platform to connect hospitals and medical clinics with industrial 3D print producers for efficient production.
Organizing a COVID-19 Reponse Platform
3YOURMIND setup a dedicated platform to organize 3D printing production and distribution of parts needed to respond to the COVID-19 crisis. In particular we are concentrating on medically validated parts in short supply. This is not only a matter of making the software available, it is also an outreach effort from the sales team to call medical facilities, logistics companies and suppliers to establish new supply chains.
3D producers around the world are manufacturing AM parts but there is often a missing link to connect that output to the locations where the parts are needed. The situation was calling for a solution to organize production into a distributed network.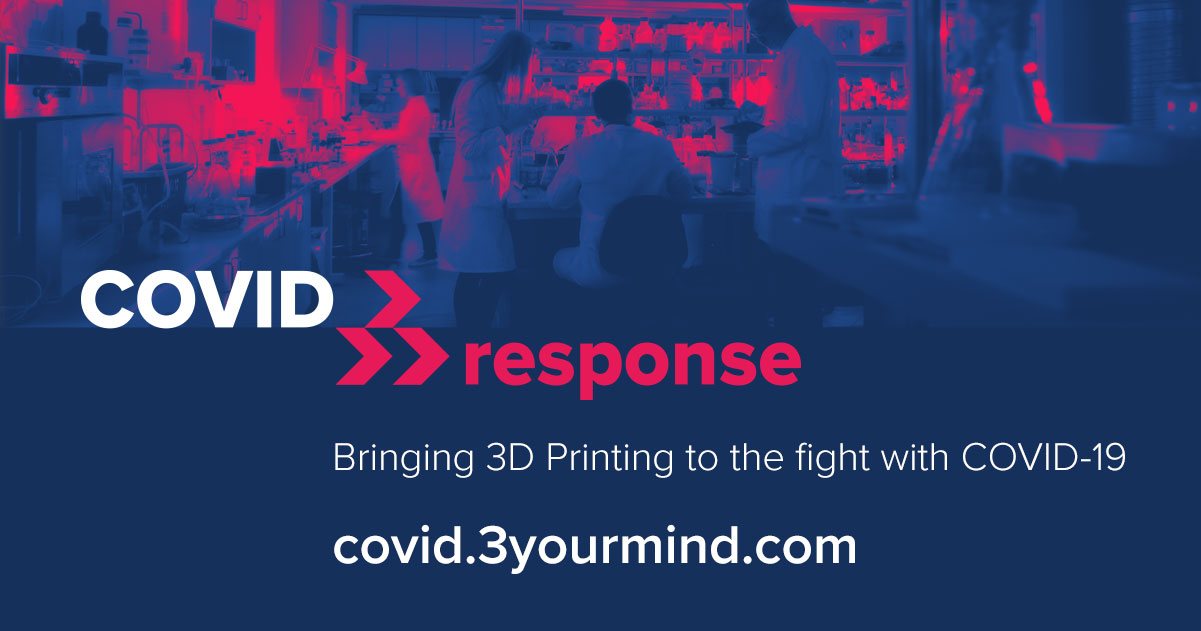 Launch of AM Order Management for COVID-19
covid.3yourmind.com is online and being actively filled with AM capacity in Europe, USA and Latin America. We are also synchronizing with larger initiatives and producers to link their production capacity into a single organization system.
On the demand side, 3YOURMIND is reaching out to hospitals and medical clinics to see what 3D printed items are needed in which locations. They will then receive access to the platform to place production orders at nearby facilities.
We are also reaching out to shipping and insurance companies to help offset the logistics costs in order to limit the infection rate. If you are interested in sponsoring this initiative or work for a logistic company that wants to partner with this initiative, please contact covid-response@3yourmind.com.

Digital Inventory of Corona Protection Items
On covid.3yourmind.com we are also assembling a digital inventory of items that are validated for 3D printing and help limit the risk of infection. These items can then be sent to suppliers with a single click.
For critical parts or design improvements, 3YOURMIND also has our 3D modelers ready to design necessary parts. You can reach out with a design request and our team will respond quickly to design the part and add it to the digital inventory.
It is important that we do not only print parts that look like medical equipment, but that we produce items that can truly serve needs in the medical community with proper designs, proper materials and sterile production and handling procedures. This is the legwork that we are performing with medical facilities to make sure that we are serving a true need in this crisis.
Alexandre Donnadieu, 3YOURMIND
VP of Operations, North America
Decentralized Production for Crisis Response
As we continue to unite with initiatives in Europe and the US, we expect that we will have regular, distributed flows of 3D printed parts in the next few weeks to have a library of 3D file designs to meet needs of producers around the world and connect demand to supply.
Now is a time where we can come together and show the power of decentralized production to reshape how the world responds to need. Let's build an active response network ready for "Disaster Response 4.0".