3YOURMIND Names Bas de Jong as Chief Commercial Officer
Product
Blog
News
3YOURMIND
|
October 26, 2021
| 3 min read
Berlin, Germany, October 26, 2021 - 3YOURMIND welcomes Bas de Jong as its Chief Commercial Officer. After six years at Ultimaker, a major print manufacturer, he brings his expertise and industry knowledge to the leading additive manufacturing software company.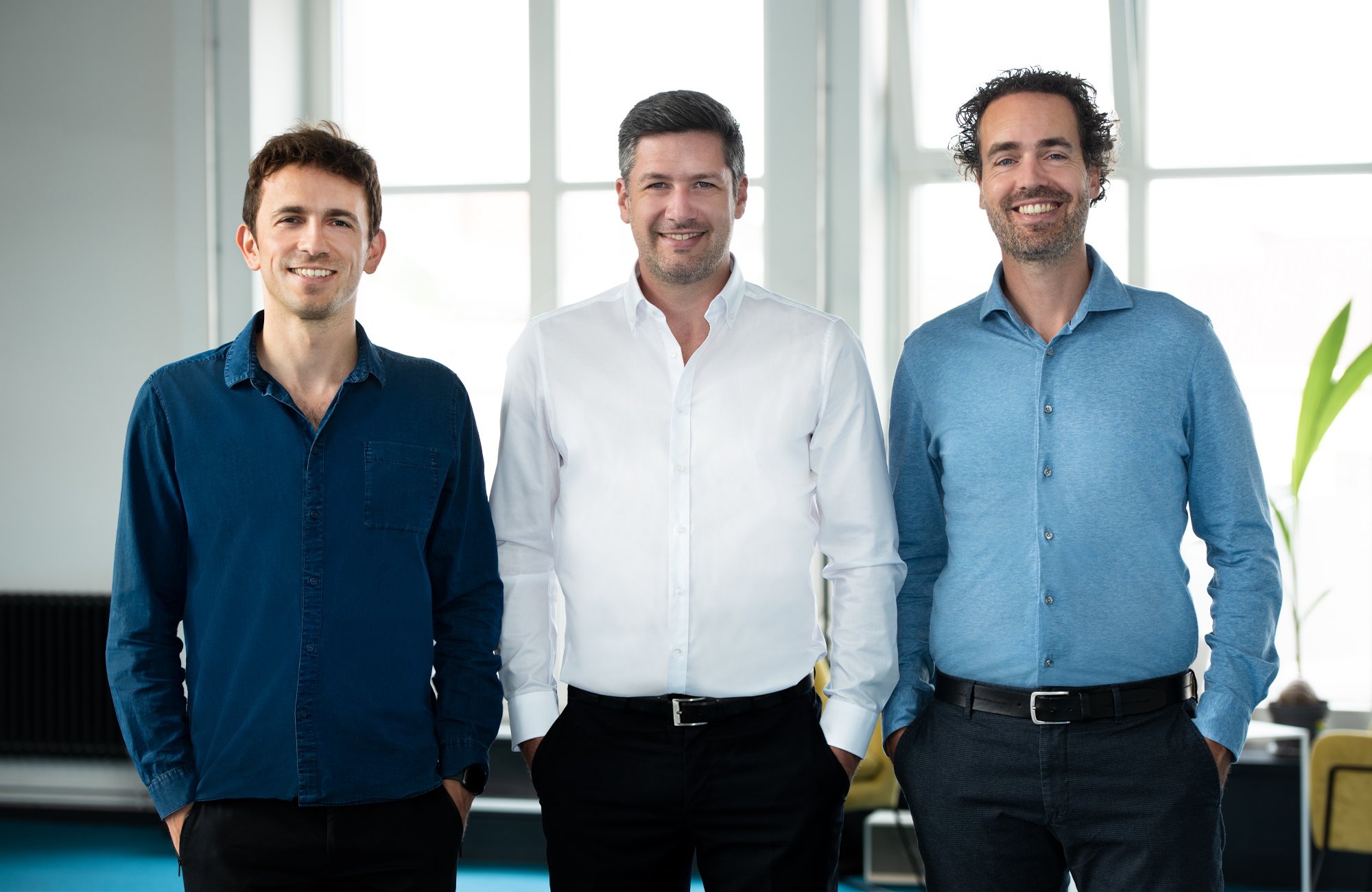 3YOURMIND CEOs and co-founders Aleksander Ciszek and Stephan Kühr with Bas de Jong, new COO.
In his time at Ultimaker, Bas helped grow the start-up to become one of the world's most successful desktop 3D printing companies. He built the business development and application engineering team to help Fortune 1000 companies kick-start and scale their 3d printing activities.
Bas joins 3YOURMIND following a successful round of Series A+ funding in April 2021. In his role, he will assist 3YOURMIND to spur growth in the U.S. and Europe and become the software of reference for supply chain automation and digitization.
"Software will be the accelerator to grow AM to the next phase," says Bas de Jong. "Software is critically important to identify applications and optimize the workflow in order to scale. I'm thrilled to join the AM software leader to pave the way for on-demand manufacturing."
Due to the global impact of COVID-19, 94% of Fortune 1000 companies are experiencing supply chain disruptions, causing businesses dependent on global resources to face hard choices. Today, more and more businesses and industries are looking to additive manufacturing, and especially workflow automation software, to fill the gap.
3YOURMIND's unique platform enables enterprises and service bureaus to use an end-to-end solution to meet their AM challenges and to build agile supply chains.
This process includes
Justifying AM investments by identifying new business cases and creating digital qualified inventories (Agile PLM).
Automating quotes, pricing and order management (Agile ERP)
Optimizing production to create an intelligent digital workshop (Agile MES with machine connectivity).
Collecting and analyzing data across the value chain is at the core of 3YOURMIND software. It creates a digital bridge between suppliers, manufacturing partners, customers, and within companies to build a strong digital ecosystem based on clean and secure data transfer.
By using 3YOURMIND modules, companies can save millions per year and benefit from :
80% reduction in the time needed to find appropriate use cases
75% reduction of manual work time
Full automation of order management with up to 100% data transparency
130-150% higher machine utilization with our intelligent planning tools
Full automation of the production flow with up to 30% fewer errors and increased efficiency and on-time delivery.
Companies and service bureaus that choose 3YOURMIND are ready to scale their additive manufacturing to on-demand production for a more flexible, efficient and sustainable supply chain.
"We are proud to welcome Bas to the team," says CEO and co-founder Stephan Kühr. "His market expertise and deep knowledge of our sweet spot customers will help us realize our growth ambitions to become the benchmark platform for on-demand manufacturing created by AM users, for AM users."
"3YOURMIND is a customer-centric software product company, and Bas' personality and skills fit well into our company. We are excited to have him on board." says CEO and co-founder Aleksander Ciszek.
Book a meeting with Bas de Jong at FORMNEXT 2021 here.
About 3YOURMIND:
3YOURMIND's unique end-to-end workflow software enables industry leaders to build on-demand distributed production models. 3YOURMIND offers Enterprise Software to automate additive manufacturing processes and workflows. Its modularized product suite standardizes every aspect of the additive manufacturing (AM) supply chain, from creating digital qualified parts inventories to shop-floor processes automation. The Agile PLM analyzes historical part data to build a digital inventory of AM-ready parts. The Agile ERP automates AM pricing, production recommendations and routine business processes for order management. The Agile MES optimizes scheduling, transparency and quality assurance tracking along the AM production chain. With end-to-end transparency, traceability, and flexibility, the software lays the foundation for agile manufacturing. 3YOURMIND is a global organization with headquarters in Berlin, Germany, and satellite offices throughout Europe and the United States.
Press contact and resources at 3YOURMIND here.