Arkema's Easy3D platform, Powered by 3YOURMIND, is Live!
News
3YOURMIND
|
April 27, 2023
| 3 min read
Colombes, France and Berlin, Germany - April 27, 2023 - Arkema, a global leader in specialty chemicals and advanced materials, and 3YOURMIND, a leading software provider for on-demand manufacturing, are excited to announce the launch of their Easy3D material selection platform.
Easy3D leverages Arkema's material expertise and 3YOURMIND's intuitive workflow to enable designers, engineers, and procurement officers to order parts according to part specifications. Customers gain access to Arkema's database of advanced materials, including thermoplastics, elastomers, and high-performance polymers. They can use the platform to order parts from qualified suppliers specializing in 3D printing technologies like selective laser sintering (SLS), multi-jet fusions (MJF), and more.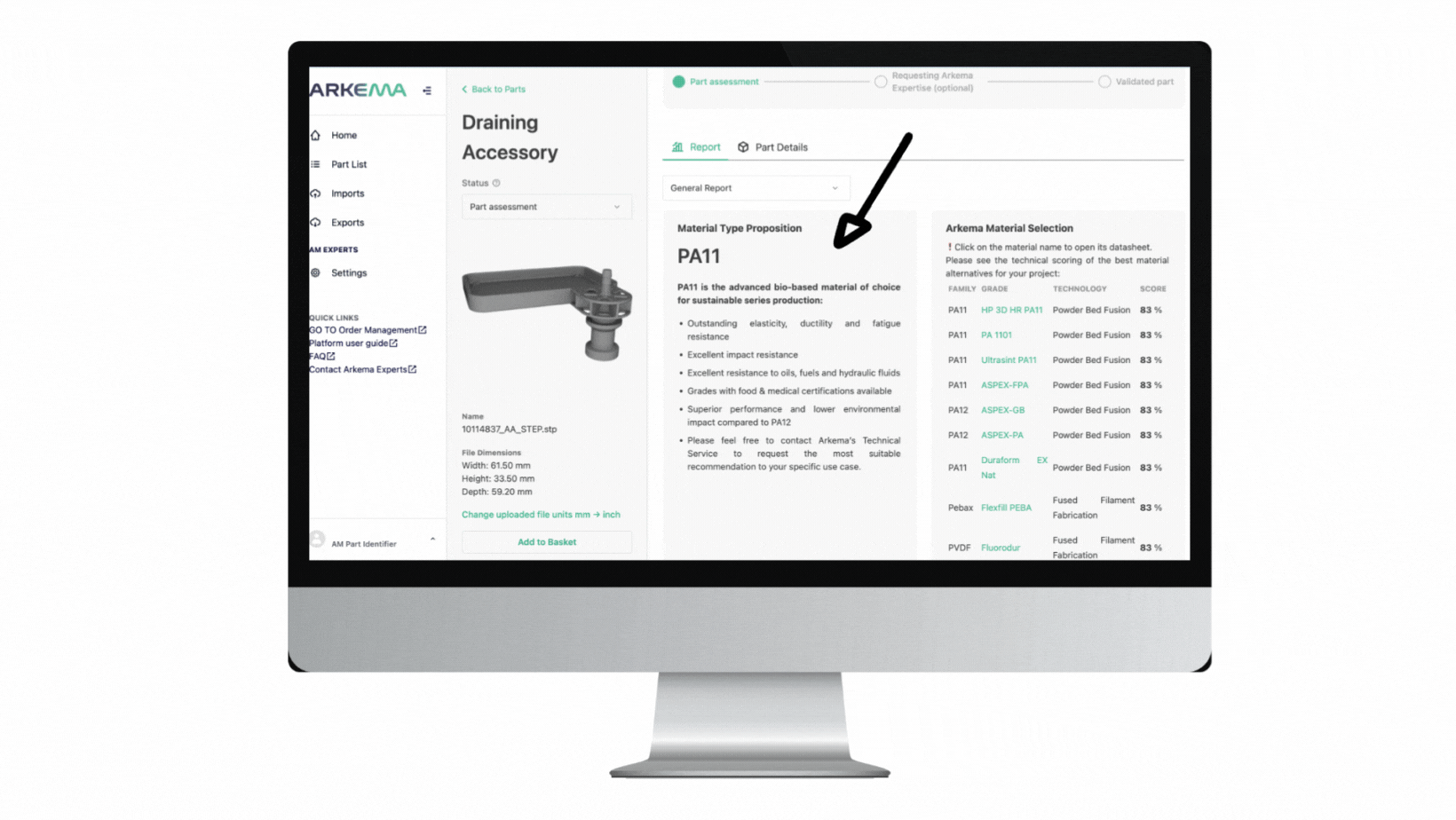 When a 3D part file is uploaded, the platform evaluates for 3D printability and presents a material selection, listing material qualities such as performance, fatigue resistance, and impact resistance. Users can then compare suggested materials based on material family, grade, technology, and part compatibility score.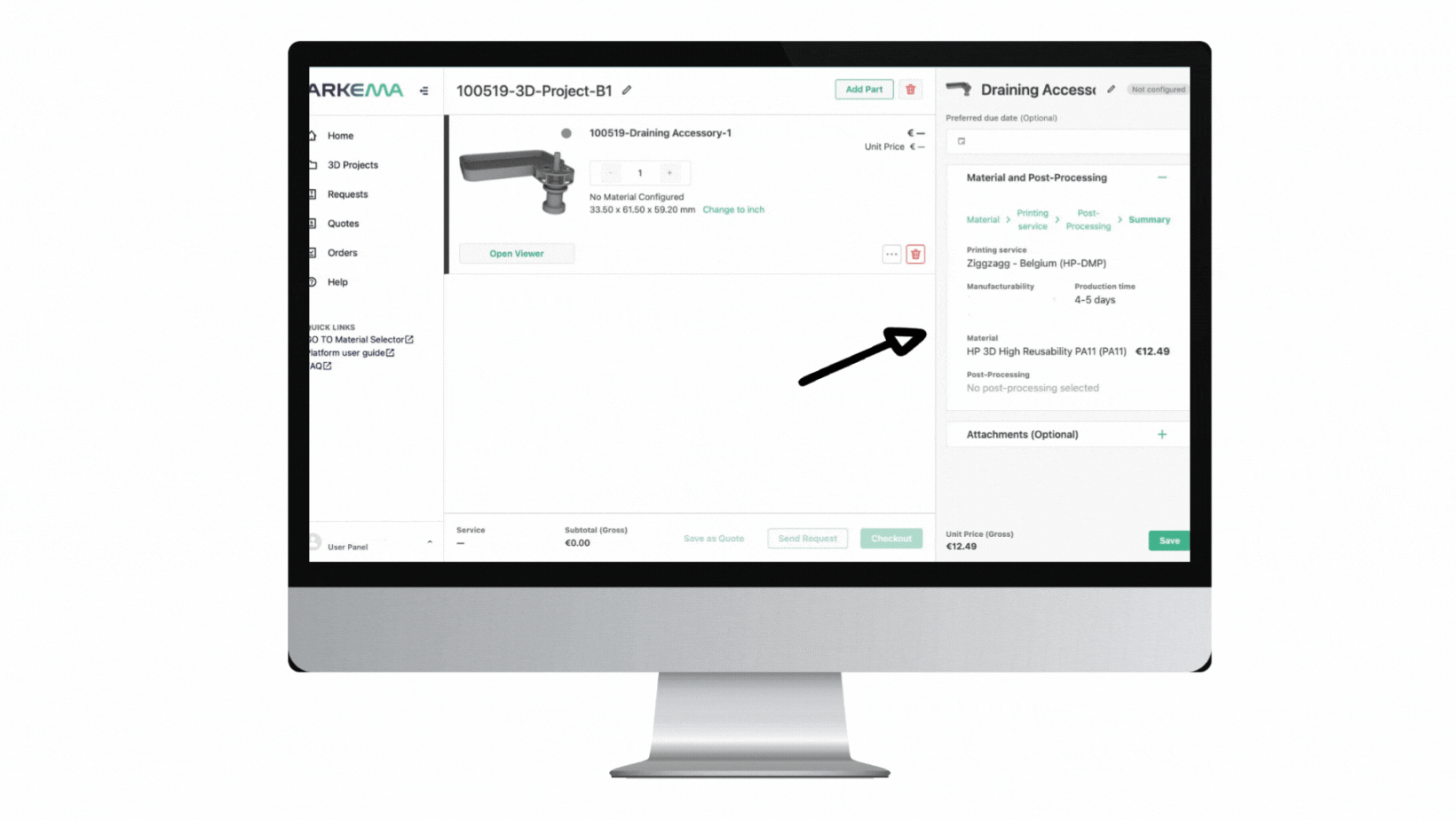 Once an appropriate Arkema material has been identified, users can add parts to an order basket. From there, users can select the material and choose from a list of qualified suppliers to produce the part – comparing factors like location, price, and production lead time. Once a supplier has been selected, users can select post-processing services or leave a comment or attachments with additional information before submitting the order and payment.
Pierre Gonnetan, key account and business development manager at Arkema:

"Arkema has been developing innovative materials solutions for 3D printing for more than 20 years in various markets, such as sports, medical, water treatment or automotive," says Pierre Gonnetan, key account and business development manager at Arkema. "

Easy3D will help engineers find the optimal material fit for their project and order parts instantly! We are very excited about the launch of this cloud-based online platform powered by 3YOURMIND, as Easy3D will make it easy to adopt additive manufacturing in new use cases!"
Stephan Galozy, chief product officer at 3YOURMIND:

"Arkema's vision of Easy3D on-demand manufacturing platform aligns with how our customers envision the future of digital manufacturing," says Stephan Galozy, chief product officer at 3YOURMIND.

"Arkema's platform, powered by 3YOURMIND, provides a network of 3D printing capacity with secure data flows between customers, Arkema, and their certified suppliers. A fast production network ensures shorter lead times, makes additive manufacturing expertise more accessible, and reduces operational costs per part."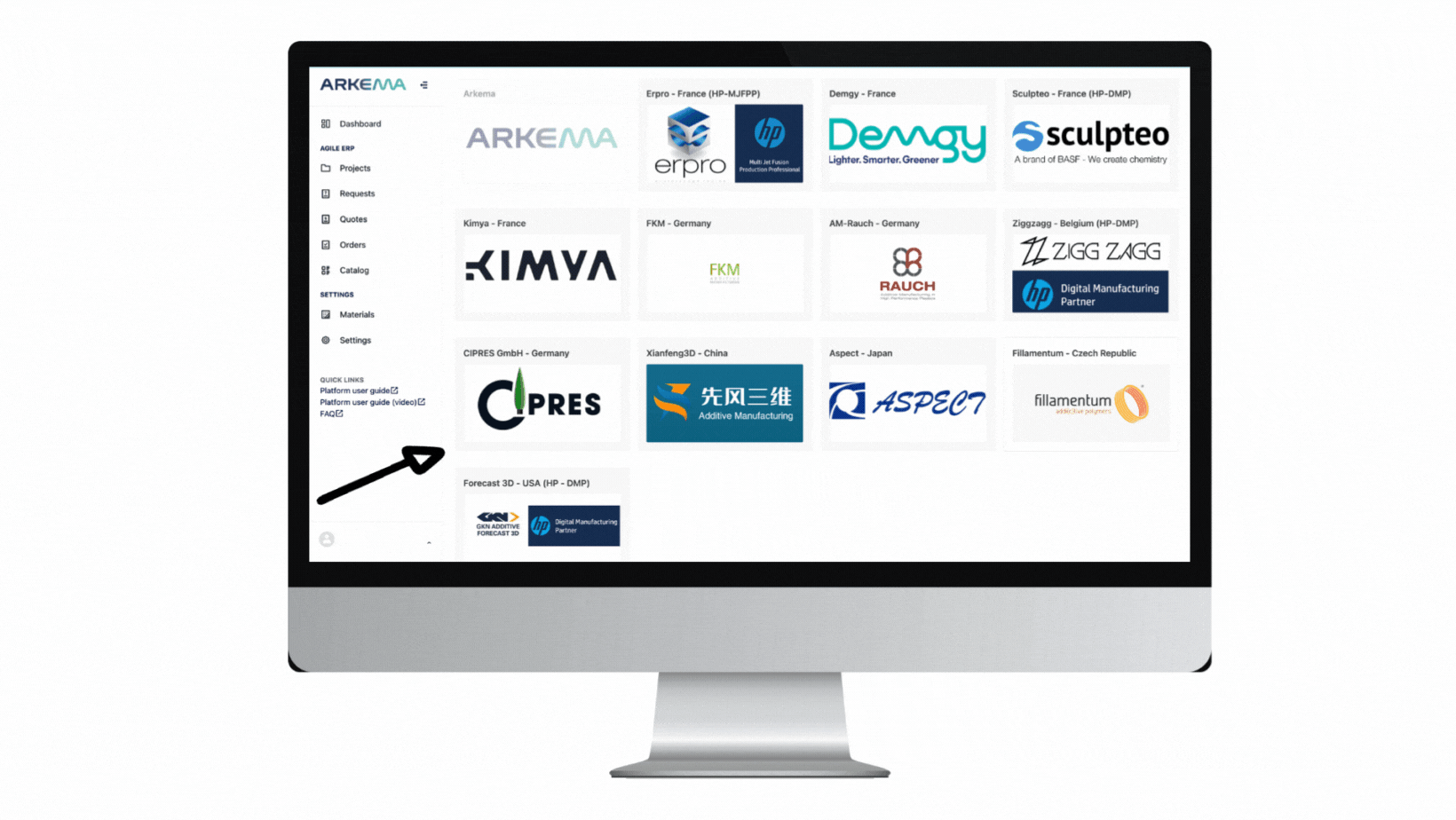 The Easy3D material selection platform is now live and available for customers in Europe, the United States, and Asia. To sign up or watch a tutorial video, visit https://arkema.com/easy3d .
About Arkema:
Building on its unique set of expertise in materials science, Arkema offers a portfolio of first-class technologies to address the ever-growing demand for new and sustainable materials. With the ambition to become a power player in specialty materials by 2024, the group is structured into three complementary, resilient, and highly innovative segments dedicated to specialty materials, including adhesive solutions, advanced materials, and coating solutions. These segments account for some 85.5% of group sales in 2021 and are well-positioned and competitive intermediates segments.
About 3YOURMIND:
3YOURMIND is an on-demand manufacturing software platform that empowers companies to identify and produce parts as needed. OEMs, operating companies, and contract manufacturers can create digital inventories of qualified parts that reduce costs, shorten production lead times, and secure more efficient and agile operations. 3YOURMIND addresses companies' current needs to produce spare parts quickly while enabling advanced manufacturing technologies and data-driven decision-making to create new parts faster, lighter, and with cost-saving potential.

Website
LinkedIn

Contact:

Jaz Smanova
Arkema Press Contact
jaz.smanova@arkema.com
Devin Culham
3YOURMIND Press Contact
dcu@3yourmind.com