Berlin is the place to be for 3D printing in Germany
Press Release
3YOURMIND
|
February 18, 2016
| 2 min read
3YOURMIND and Berlin Partner for Business and Technology establish "3D Printing Network" in the German capital
PRESS RELEASE
18th February 2016
3YOURMIND/Berlin
3D printing counts as one of the key technologies for the future of the world's economy. It has opened various opportunities in the medical industry, architecture, and the automotive industry, and has changed their face rapidly. The German capital is aimed to play a significant part in the technical revolution caused by additive manufacturing – which is why Berlin based 3D printing software developer 3YOURMIND GmbH and Berlin Partner for Business and Technology GmbH started the "3D Printing Network".
This network invites all drivers of innovation to get together, and to push new technologies and business models in the area of 3D printing. In order maintain and generate a wide range of job opportunities in Berlin, Start-Ups and research projects shall be equally supported by the conglomerate.
"3D printing offers an enormous potential for Berlin. We can only unfold this potential if we gather all businesses and entrepreneurs in 3D printing, get to know each other, and collaborate on projects and future innovations together." says Stephan Kühr, CEO at 3YOURMIND. "Until now, there were no frequent get-togethers between start-ups, established businesses and the users of additive manufacturing solutions – neither in Berlin nor anywhere else in Germany. We want to change this and offer a platform for all parties involved in 3D printing."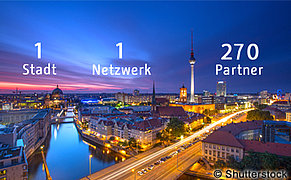 The first networking event was held at the 3YOURMIND offices last week. More than 90 participants from large companies such as Continental, Deutsche Bahn, EOS and representatives from research institutes such as Fraunhofer Institute and the Technical University of Berlin. Speakers presented ways how their business uses additive manufacturing solutions to streamline their production processes or to reduce costs. Experts from CAD-software developers such as Autodesk, and 3D printing services such as Trinckle 3D and Voxelwerk dived into market statistics and future opportunities.
"Berlin is becoming one of the leading metropolis for future technologies in the global industry." says Dr Stefan Franzke, spokesman of the Management at Berlin Partner. "We're happy to be working closely with 3YOURMIND while building the 3D Printing Network. The positive respone to the first event from last week proofs that there is a lot of know-how gathered in the Berlin area."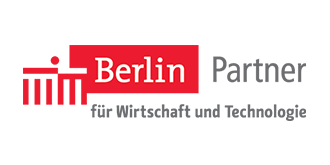 The initiators of the 3D Printing Network in Berlin plan follow-up meetings and further events over the next couple of months. A knowledge data base is ought to be built, and scheduled workshops and seminars about 3D printing are to be held.

3YOURMIND was awarded one of the 100 best German innovations for the digital age (prize winners at the "Deutschland – Land der Ideen" competition).
About 3YOURMIND
3YOURMIND offers intelligent 3D printing solutions for industry and architecture. Their comparison tool on 3yourmind.com presents a convenient way of ordering a 3D printed model of a prototype online. Users can upload their 3D file, which is automatically repaired to achieve a better 3D print result. Afterwards, the user can compare prices of various 3D printing services, and choose from different materials. 3YOURMIND gathers DAX-30 groups and 3D printing suppliers as their clients and partners.
About Berlin Partner for Business and Technology GmbH

Business and technology support for companies, investors and scientific institutions in Berlin – this is the Berlin Partner für Wirtschaft und Technologie GmbH mission. With customized services and an excellent science and research network, our many experts provide an outstanding range of programs to help companies launch, innovate, expand and secure their economic future in Berlin. A unique public-private partnership, Berlin Partner for Business and Technology collaborates with the Berlin State Senate and over 270 companies dedicated to promoting their city. Berlin Partner is also responsible for marketing the German capital to the world, for example with the successful "be Berlin" campaign.