Bio-printing, Bio-inks and organ donation
Interview
Ana Carolina Rocha
|
January 31, 2017
| 4 min read
Lutz Kloke, an expert in bio-printing and the Founder of Cellbricks, a Berlin based company, gives us an insight into the status of technology, the legal gaps, public acceptance of the practice, and his vision for the near future.
According to the U.S. Department of Health & Human Services, "Despite advances in medicine and technology, and an increased awareness about organ donation and transplantation, the gap between supply and demand continues to widen." Other obstacles such as organ rejection due to incompatibility seem to point in one direction: 3D Printing.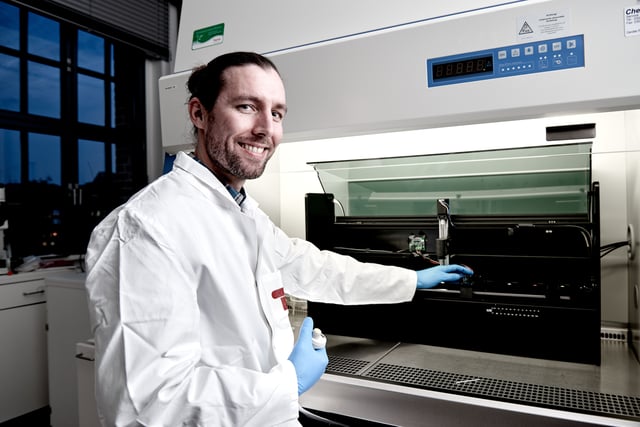 What technology you are using, are you using off-the-shelf 3D printers, or have you developed the printing technology from scratch?
I started by with modifying and hacking DIY printers. This approach gave a good base experience with utilizing the different printing techniques. After this process we created our own proprietary stereo-lithography Bio-printing technology.
What was your inspiration for concentrating on bio-printing? Why functional human tissue?
I was fascinated by the first generation of DIY 3D Printers and started to build my own just as a hobby. The more I played with the prints, the more the idea grew and adapted to biotechnology which is my sphere of action. As a biotechnology researcher it was always my goal to adapt 3D printing to this field. It is challenging, but from my point of view there is no doubt that biology will be printed in future.
How about the materials, can you give us a high-level insight about your BioInks and what makes them unique for Medical 3D Printing applications?
Well basically, we create our own Bio-inks, and according on the biological structure we want to print, we modify it. For example, in the case of liver-like structures, Bio-inks which resemble the liver's own building blocks as closely as possible, is needed. And as our main goal is to print living biological tissue, the challenge to create a bio-compatible printing process still remains despite the properties of our biological polymers.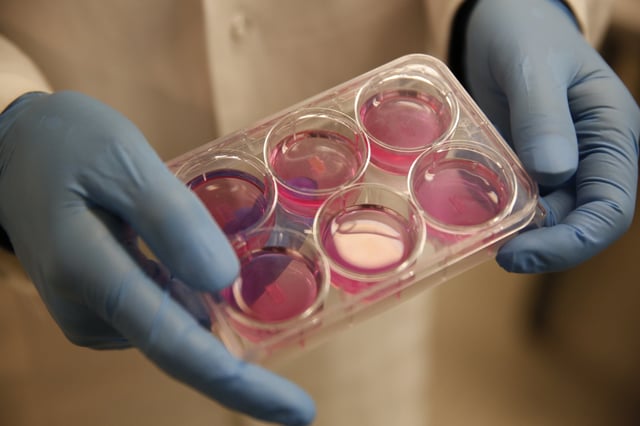 Have you already had to respond to any moral or legal restrictions regarding your technology?
Although the regulatory hurdles are high – which is actually necessary for the promotion of best practices, and most importantly ensure safety in the case of implementing tissue transplant, the overall response to this technology has actually been positive, as the potential benefits of Bio-printing haven't been overseen.
But there are of course controversial aspects that need to be discussed, for example: the impact of an older society, the implications of a faster growth of the world's population, the demand, production and consumption of resources, to name a few. But I believe these discussions need to take place hand in hand with the development of the technology, and not prior to it.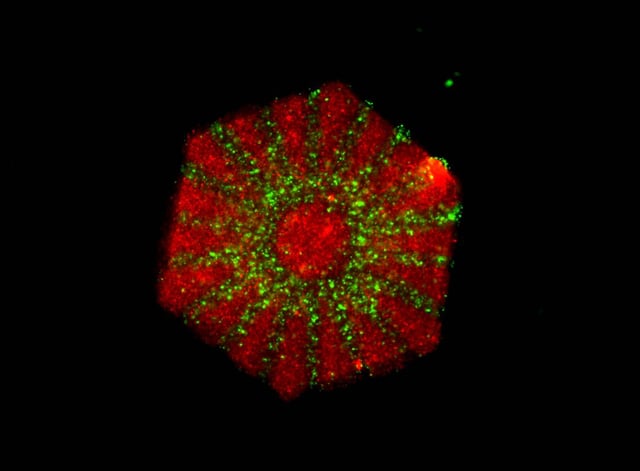 Photo source: 3D Printed Liver, courtesy of Cell Bricks
What are your most significant accomplishments so far?
The development of the printing process has been by far the most intensive part of the process. We were able to leverage open source printing technology for the basic printing but it took a lot work to establish a technology that is also highly accurate while printing living biological material.
What motivates Cellbricks to continue developing transplantable material as quick as possible certainly is the organ donor shortage -since the needs are high and and they continue to increase.


What is the largest remaining obstacle you face?
Well, is impossible to copy millions of years of evolution. Just because we advance technology further we can't rebuild biological structures which took ages to become as they are. Right now, we can try to rebuild certain structures and functions, but to recreate a functional organ will take more time.

Cellbricks is a berliner based company spinn off form the Technical University of Berlin. They Combine three essentials, Bioinks, Bioprinting and Services, and they enable researchers to engineer functional human tissues and organ models.
All Imagery is courtesy of Cellbricks, Copyright Dirk Hasskarl