Do More With Our Expanded AM Material Database
Product
Stephan Galozy
|
November 2, 2023
| 3 min read
Have greater configuration control for AM material that your organization already uses.
Our next software release is focused on giving you additional control over your platform. Whether it's how you organize information or who has access to view 3D files, we're giving you extra functionalities to configure our platform to align with your workflow.

Take a look at what's coming to 3YOURMIND in November…
Manage the AM Materials Available to Your Engineering Teams
Since we released our updated material database last month, we have provided a new standard for the industry by offering software that's compatible with 1,200 materials and supports seven industrial AM technologies.

What's so special about 3YOURMIND's material database?
Video: 3YOURMIND's AM database allows advanced users to configure materials available to their organizations.

Since day one (almost ten years ago!), we have positioned ourselves as experts in material management. We realize that our customers rely on various materials, material properties, and data sheets. 3YOURMIND's material database makes it easier to find the right replacement material, either by allowing experts to select material manually or via the platform's recommendation (coming soon).

And though it's great for companies to get access to 1,200 materials, this capability is not commonly supported by procurement departments. In light of this fact, we've added new functionalities that enable advanced customers to configure the materials they want and need based on our full-blown database.

Why did we do this?
Simple. Our customers learn from tracking.

For example, you may start with one material you're familiar with, but what if you want to change it? With the updated functionalities, you can now edit the material selection on the part detail page while continuing to track the part's history.

Together with the communication feature, this is a valuable way for 3YOURMIND's expert users to share knowledge and explore the potential of new material.
Request Part Quotes With Pre-Selected Materials and Post-Processing
Typically, we see our customers fall into one of two categories. Depending on an organization's AM capabilities and strategy, we see customers qualify parts for 3D printing either with a team of AM experts in-house or via qualified suppliers.

The first thing we see customers do when qualifying parts is to request quotes from suppliers.
3YOURMIND makes this simple.
Video: The new 'save as quote' functionality allows users to see and compare part prices without placing an order.

As more and more of our customers onboard their suppliers to the 3YOURMIND platform, customers and suppliers can save time by generating quotes within seconds. In addition, all of the data is kept on the platform, making it easier to compare prices and feed important information such as the final material, process requirements, or even the production machine back into the system.
We call it "closing the loop."
Other Improvements at a Glance
Option to disable 3D viewer to enhance data security and protect IP information from malevolent actors.
Re-order table columns according to your personal preferences
The new "last login" feature allows admins to gauge the activity levels of users on the platform easily.
We've grouped all catalog-related settings in the admin panel into one new section called 'catalog settings.'
Refined control over where specific links are visible across the panels and login page.
Additional improvements and bug fixes
For more details, see our release notes for 23.11.
---
This release is currently being rolled out to our SaaS customers. Updates should be available within the next few days if you don't see updates immediately.
For further information or feedback, please contact our technical support helpdesk or contact us via email.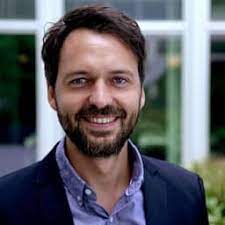 Best Regards,
Stephan Galozy
Chief Product Officer
3YOURMIND