Siemens: 3D Printing to Drive Effective Marketing
Customer Story
Andrzej Walczak
|
October 24, 2017
| 4 min read
Learn how businesses can use 3D printed models to drive marketing and secure more clients.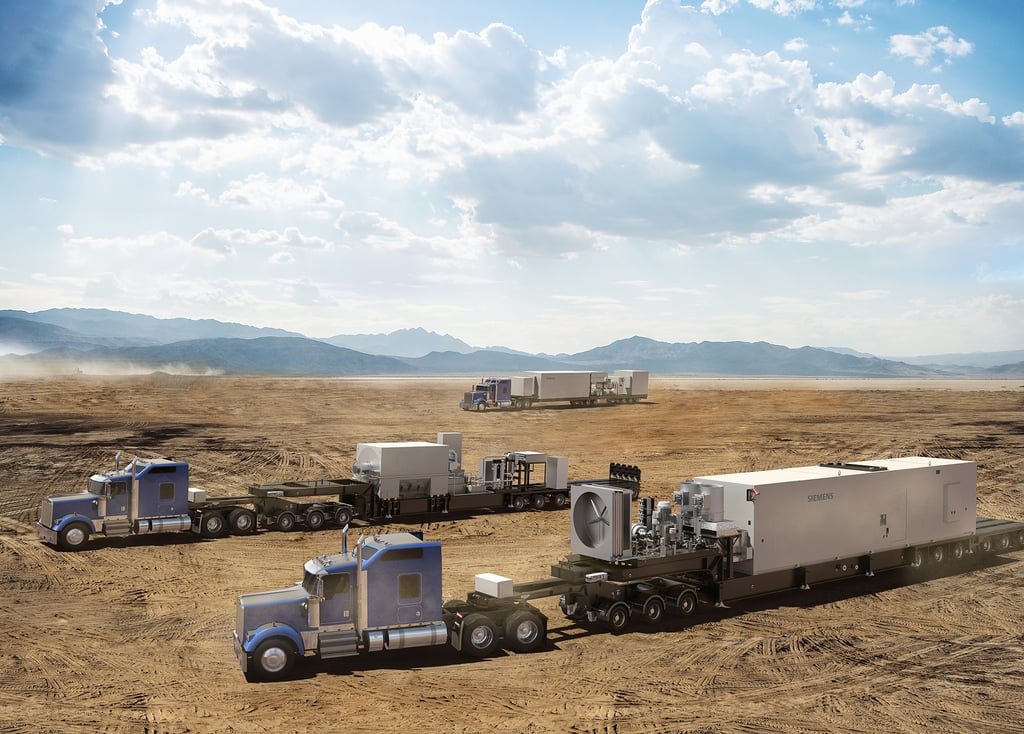 Image Source: Siemens Press
Siemens has expanded its impressive portfolio with a mobile gas turbine - the SGT-A45. To support their promotion, 3YOURMIND developed a functional replica of the new mobile unit. It joins dozens of other models that showcase the groundbreaking turbines developed by the Power and Gas Division of Siemens AG.
An Ongoing Partnership Between Siemens and 3YOURMIND
For four years, Siemens has been reaping marketing advantages by working with 3YOURMIND. The partnership focuses on 3D printed versions of new products to use in exhibitions and sales demonstrations. The small scale models are an effective tool to accurately demonstrate their function and secure important business relationships.
To date, 3YOURMIND has created over 25 different highly detailed models for Siemens. Since 2017, those have included turbines with dynamic, moving elements that focus the viewer's attention on the actual processes taking place inside the turbines. This turbine model type is powered by small electrical engines and replicate the actual movements of rotors, such as two components revolving simultaneously at different speeds. Crafting detailed engineering models with varying designs in short delivery periods is possible using Additive Manufacturing and its inherent flexibility.

In addition, Siemens has made a larger bet on Additive Manufacturing by natively integrating the 3YOURMIND platform into their modeling software, Solid Edge ST10. Now all users of this CAD software can directly access leading service providers for 3D production and order 3D parts faster and easier than ever before.
The Unique Aspects of the 3D Printed SGT-A45 Model
The SGT-A45 mobile unit was designed to address the growing need for an efficient power supply that can be installed almost anywhere in the world. The aeroderivative gas turbine can be rapidly deployed in under two weeks, and can be transported over land, sea or air to its place of destination. Once on location, it can be assembled with little additional work. The SGT-A45 provides significantly more electrical output than comparable models available on the market and was created for use in less developed regions of the world.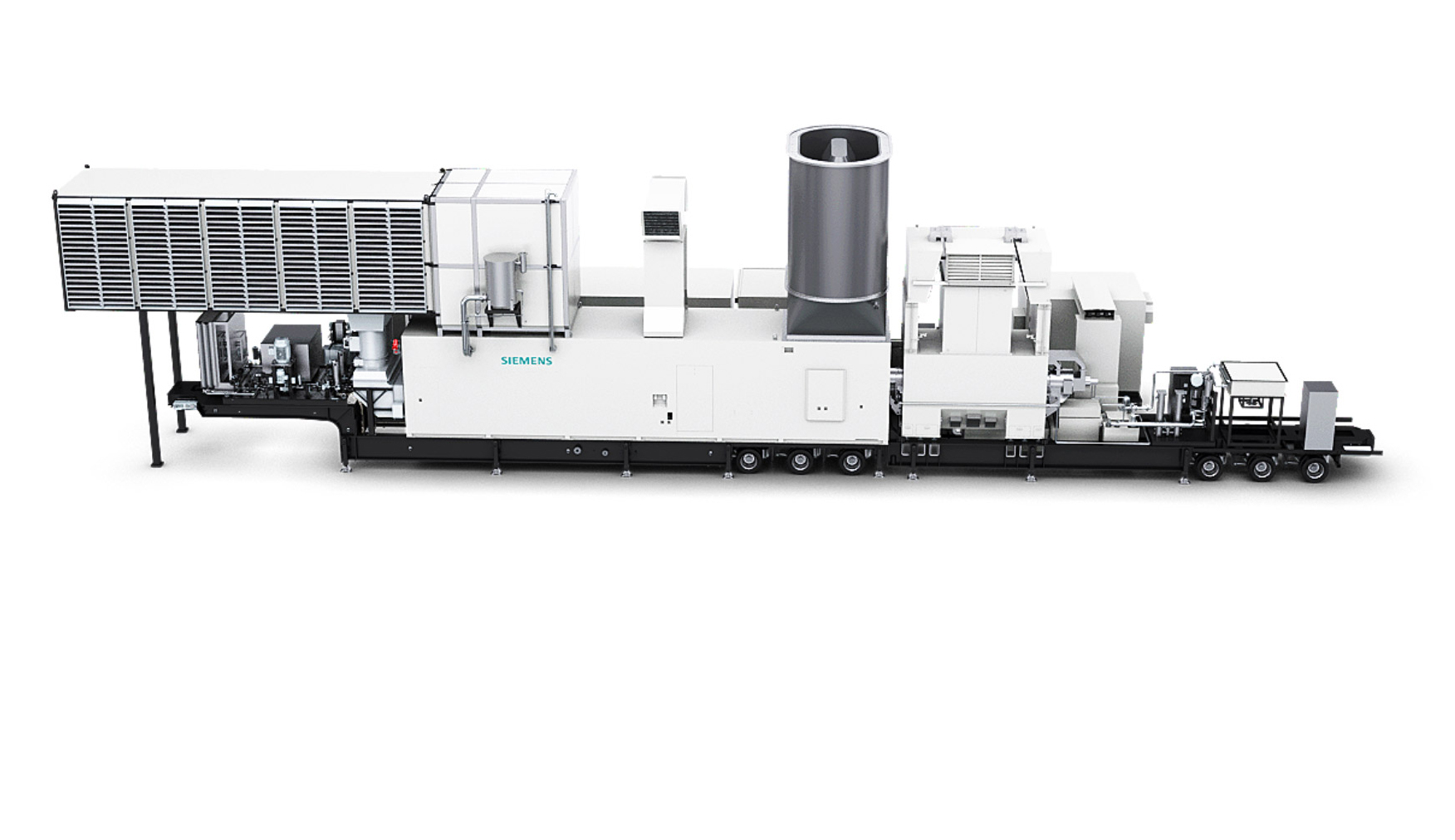 To illustrate these unique capabilities, Siemens has commissioned 3D printed models of the SGT-A45 mobile unit for use during trade shows, sales pitches and as an exclusive customer gift.
The 3D print of the SGT-A45 is the first model that was created significantly different from its predecessor models. While other miniatures show the core engine of the respective turbine, the SGT-A45 model features the whole turbine package, three movable trailers and one semi-truck.

In order to realize this high level of complexity, the 3D model is made of 11 detachable parts that can be put together by the viewer himself. This way the model uniquely reflects the quickness in which the real turbine is constructed on site. Furthermore, the model successfully invites the viewer to explore the innovative concept of fast power through its exceptional "plug and play character".

Through this and related projects, 3D printed models have become a significant approach for Siemens to demonstrate their product's functionality in an accessible, visual way.
Producing High-end 3D Printed Models
Much like the actual turbine production, the modeling project requires a coordinated team of specialists to overcome the technical and logistic difficulties for producing the detailed models. This project was made possible by leveraging the 4 years partnership between the Siemens Power and Gas Division and 3YOURMIND on similarly intricate projects.
Working on the SGT-A45 turbine was a significant challenge in terms of project complexity, compared to the other product adaptations we have created for Siemens. I had to meticulously research the turbine's construction specs and actual performance details to develop accurate models. But the faithfulness to detail gives me a genuine satisfaction from working on the project.

Radek Fiołek, 3D Modeling Engineer
3YOURMIND
For the SGT-A45, the process entailed:
Accurately scaling the model to its final size
Combining multiple parts into unified printable components
Removing unnecessary or unprintable elements
Adapting the models to be able to quickly assemble and disassemble them
Remodeling all elements for specific SLS 3D printing technology
Slicing external casings to be able to display the interior components
3D production and quality control of all elements
Painting 3D printed elements to protect the material and provide visual accuracy
Embedding small neodymium magnets inside each model to bind removable turbine parts together
Packing models into protective cases for shipment around the world
Discovering Innovative AM Applications
The rapid production of unique, custom models for sales and marketing is increasingly requested by global brands. The detailed models can be a significant advantage to support their B2B business relationships. As Additive Manufacturing continues to lower production costs and increase precision, small and medium businesses will also begin adapting their 3D designs for marketing, printing small, functional products or creating new, unique use cases. It is clear that 3D production is making a tangible impact on effective marketing and business-to-business communication.