Connectivity with 12 Manufacturers: Agile MES
Press Release
Brian Crotty
|
November 12, 2019
| 3 min read
Bringing production floor automation to the next level will require real-time data. 3YOURMIND's Agile MES now includes machine connectivity to bring production parameters directly into their software. All data is translated to the umati data standard for delivery speed and to support side-by-side comparison of multiple machines. This is an important step for optimizing machine utilization, adding production transparency and scaling additive manufacturing.
Machine Connectivity with Major AM Vendors
Adding automation to production workflows is where additive manufacturing will get its next wave of profitability. When 3YOURMIND released their Agile MES last year, they focused on scheduling and job selection automation working hand-in-hand with leading manufacturers and service bureaus.
One of the most significant problems is that services are running multiple AM machine types which means separate monitoring software, job build software and auditing software. 3YOURMIND developed their machine connectivity to centralize that data into a single overview to accelerate response time and improve productivity.
Our industry is experiencing dynamic changes. By further digitizing the AM shop floor we will achieve a lower cost per part, but without standards, it will not be possible to create scalable software systems to achieve AM serial production. This is why we have focused on building scalable machine connectivity working with umati and taking responsibility for the success of joint ventures with major machine manufacturers and our customers.
Aleksander Ciszek
CEO, 3YOURMIND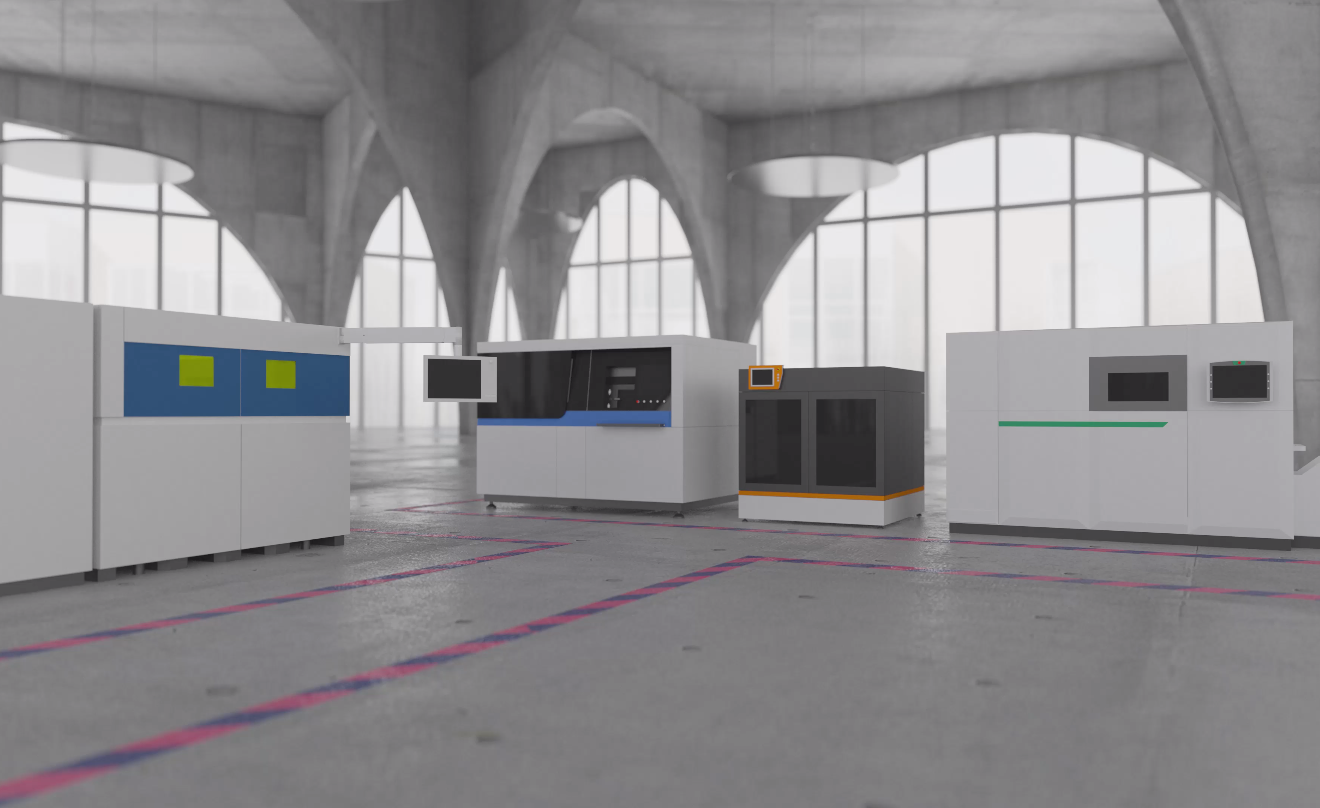 The first machine connectivity release includes real-time monitoring of machine status, automatic adjustment of job time, and showing production errors and warnings in the Agile MES schedule.
3YOURMIND has tested and validated the machine connectivity with EOS and Ultimaker machines. They have developed working partnerships with ten other vendors (Aconity3D, BigRep, DyeMansion, Formlabs, GEFERTEC, One Click Metal, Prodways, SLM, Stratasys, TRUMPF) who have begun working with 3YOURMIND's product team and are expected to be connected and tested by Q2 2020. As vendors add additional sensor data streams and machine function, 3YOURMIND will increase the functionality of their machine connectivity.
Our goal is to bring visibility to the production floor by uniting data streams throughout the whole value chain. We combine design and business data with real-time production data from 3D printers and post processing machines. When our software is working with real-time data, we can keep production moving smoothly and respond quickly to changes. Those are important cornerstones for Agile Manufacturing.
Stephan Kühr
CEO, 3YOURMIND
Uniting Machine Connectivity Standards
3YOURMIND has decided to use the umati (Universal Machine Tool Interface) standard as their internal data organization. This is a modern standard built on OPC UA which has been designed for fast data transfer and has a roadmap to support sending data files. Most importantly, it is being developed for the amount of data being generated by modern production and will unite the entire production floor from AM machines to post-processing and tooling machines.
But 3YOURMIND does not want to force anyone to switch standards. They understand that each vendor have proprietary software and control systems that run their high-performance machines. For this reason, in their software architecture, they have developed a series of drivers that will convert the data from other leading standards like OPC UA and MTConnect. The first three integrations that were completed by 3YOURMIND reflect exactly this spread: a umati based integration, an integration with EOS using OPC UA and a connection to Ultimaker using a dedicated integration. In Q1 2020, 3YOURMIND will release the MTConnect integration which will link several additional vendors into the 3YOURMIND ecosystem.
The introduction of umati as a standard for 3D printing and digital tooling machines will bring the entire manufacturing industry closer to a fully automated production stream. Machine connectivity is paramount for seamless AM workflows, and 3YOURMIND is a leading partner to prepare umati as that standard in the context of Industry 4.0. Having the perspectives of leading machine companies and software developers at the table guarantees the best solution for the entire industry.
Götz Görisch
Chairman of umati working group,
German Machine Tool Builders' Association (VDW)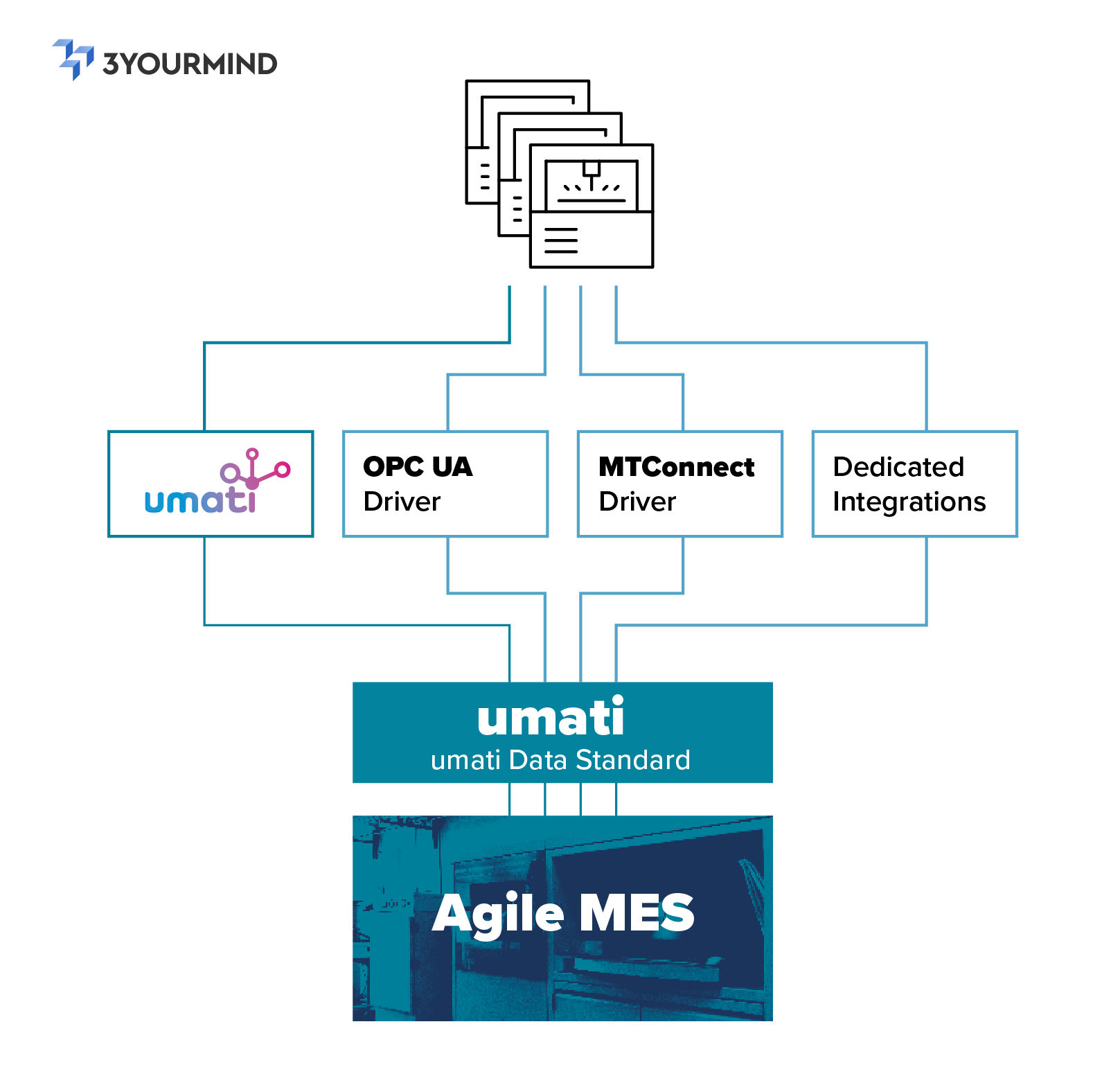 Post-Production Connectivity
In Q1 and Q2 2020, 3YOURMIND will finish the integrations with all other vendors who have confirmed their partnership with 3YOURMIND. But the company is already looking for the next step forward - post-production connectivity.
3YOURMIND has initiated discussions with both DyeMansion and PostProcess to bring that same real-time data monitoring to the entire AM production chain.
Automatically scheduling and tracking post-processing is much more complicated than just 3D printing, because there are many more variables that need to be tracked and delivered. Machine Connectivity is one important piece of the puzzle. It will go alongside part requirements, automatic production sheet generation and quality assurance tracking to optimize the end-to-end production chain. We look forward to tackling this in the new year.
Daniel Burckhardt
Head of Product, 3YOURMIND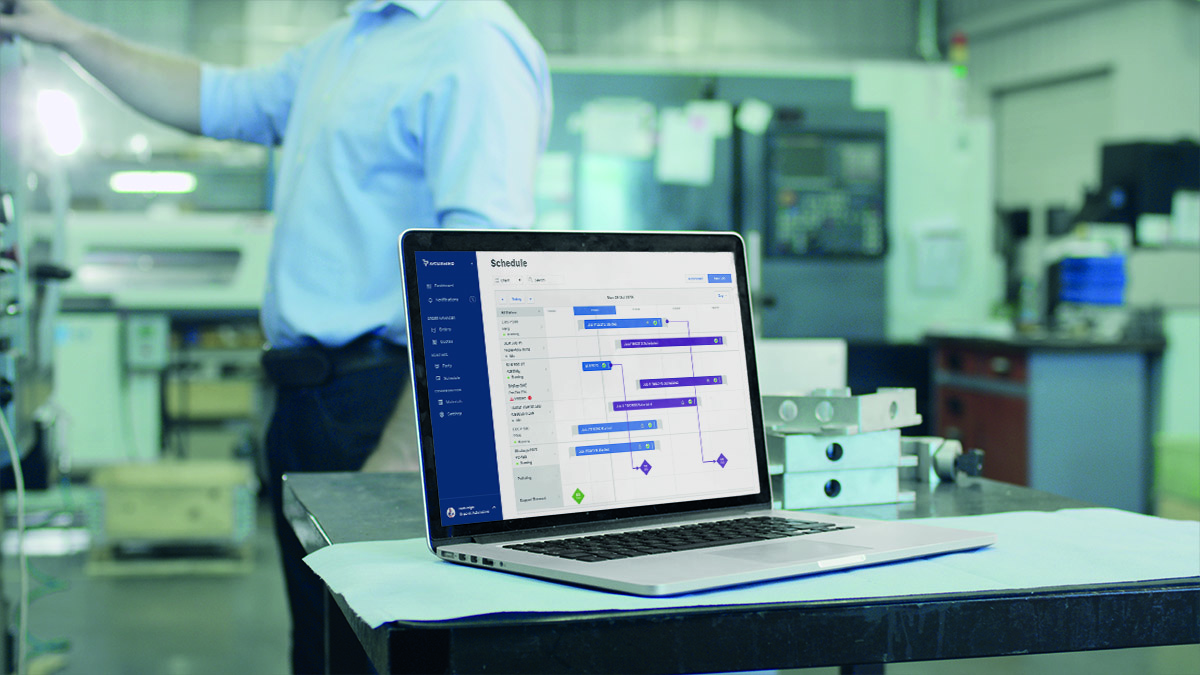 End-to-End AM Software Workflows
3YOURMIND understands that adding software automation is the next step to scale additive manufacturing. Bringing machine connectivity into the Agile MES raises the bar on production transparency and allows production halls with multiple AM machines to have a clear, single overview. This flexibility and fast response time are the cornerstone of Agile Manufacturing.