Say Hello to the New and Improved Digital Warehouse
Product
Stephan Galozy
|
October 5, 2023
| 3 min read
This month, we have double the feature updates to share! Keep reading to learn more.
After receiving customer feedback, we've decided that moving forward, we will share feature updates before the upcoming release. That way, you will know what new features to expect and how to prepare for them before your next LTS update.

This also means that for today, we're sharing recent updates from September's 23.9 release and the upcoming 23.10 LTS release, which is due in the coming days.
Your Digital Warehouse Just Got a Whole Lot Better
We've got several digital warehouse updates to share. Since February, we've been tinkering and refining our digital warehouse to better meet the needs of our customers.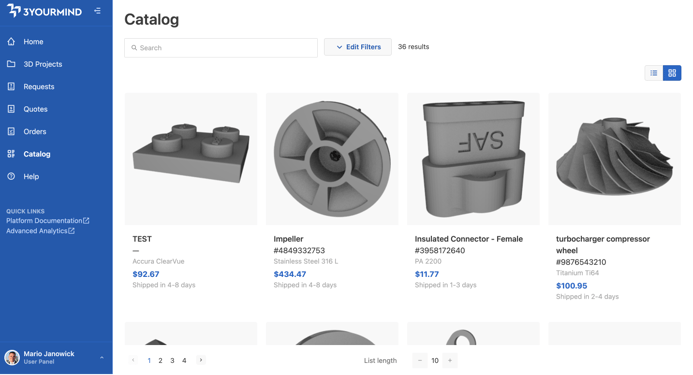 Pictured:
Toggle between tile and list view in the catalog for an improved viewing experience.

Here are a few of the new features we've added:
Tile View: See parts as you browse the part catalog, making it easier to compare parts, find specific items, and make informed decisions. The filter and search functionalities in the 'List View' are also incorporated into the Tile View, allowing you to narrow your choices effortlessly.
Real-Time Unit Prices: Maintenance engineers can now view each part's unit price while browsing, facilitating a comprehensive understanding of the costs involved. The unit price, fetched from the price calculation mechanism, considers the selected material, configured price formula, and post-processings from the selected service.
Enhanced Part IP Protection: Now you have more control over who can download 3D part files. Download options for 3D files from catalog parts are restricted by default but remain available for expert and non-expert users. This enhancement is specially tailored for organizations seeking a more controlled internal environment, offering them an added layer of IP protection.
Learn More
New Part Configurations Based on 1200 Qualified Materials
As part of our vision to see customers significantly shorten qualification times in more standardized environments, we've expanded our AM material database to provide you with new materials and new platform functionalities.

Our new version comes with 1,200 qualified materials, including metal, plastic, and composites (from stainless steel and nickel alloys to bio-compatible polymers). The software supports all major AM technologies, including powder bed fusion (DMLS, SLS), direct energy deposition (wire arc), binder jetting (BD), material extrusion (FDM), and others.

Engineers now have a tool to define the right material for specific purposes and benefit from a growing number of new materials to come.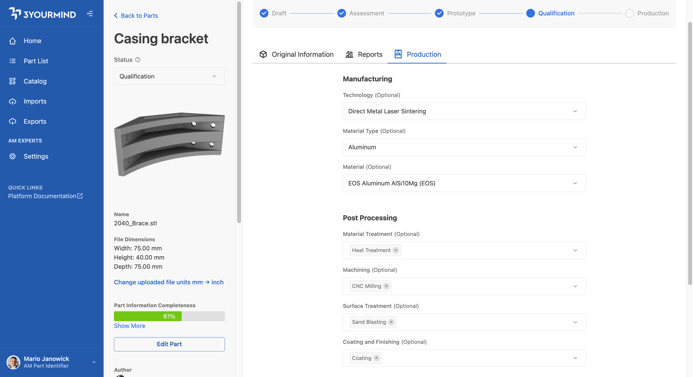 Pictured: Expert users can now access a new AM part configuration form via the production tab.
Learn More
Additional Improvements at a Glance
User management update in the admin panel to enhance application stability. (23.9)
Quickly and efficiently find parts with new functionality that allows users to filter parts via labels. (23.9)
Control available functionalities based on a part's current workflow status (23.10)
Filter data from the part lifecycle management dashboard by part author. (23.10)
Additional improvements and bug fixes.
For more details, see our release notes for23.9 and 23.10

This release is currently being rolled out to our SaaS customers. Updates should be available within the next few days if you don't immediately see updates.

For further information or feedback, please contact our technical support helpdesk or contact us via e-mail.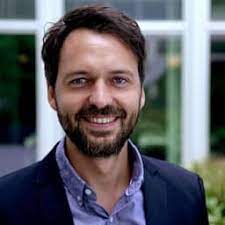 Best regards,

Stephan Galozy
Chief Product Officer