3YOURMIND Raises $12M to Transform Industrial 3D Printing
News
3YOURMIND
|
November 2, 2017
| 6 min read
Series A Funds Targeted to Build on Strong US Market Entry with East Coast Expansion
Expansion

San Francisco, CA and Berlin, Germany – November 2, 2017 – 3YOURMIND, a leading provider of software solutions for additive manufacturing (industrial 3D printing), announces the closing of a $12M Series A round today. The company also announces the opening of its East Coast office, based in New York City, NY.
The funds raised will be used to further expand into the US market, following the company's successful market entry which resulted in the addition of major aerospace and engineering customers, including GKN, to its client roster. Money will also be earmarked to drive initial entry into the Asian market as well as the development of further, innovative software tools for industrial 3D printing. The market is forecasted to grow rapidly, with analysts at ARK Invest predicting it will reach $41B by 2020.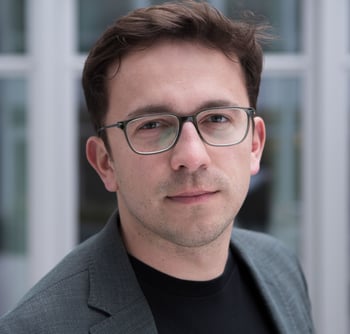 "The strong demand we are seeing from large, established businesses for our industrial 3D printing solutions confirms this is the future of high-tech manufacturing in the U.S. and globally," says Aleksander Ciszek, 3YOURMIND's CEO. "We are committed to shaping the production processes of digitized factories, and are delighted to have four outstanding strategic partners investing in our vision, including EOS and TRUMPF which are global leaders in the industrial 3D printing market."
Industrial 3D Printing Software"3YOURMIND provides a missing link in the growth and development of industrial 3D printing," says Markus Josten at GKN. "The platform enables customers to dramatically decrease the cost and complexity of using 3D printing, and thus makes it much more accessible."
3YOURMIND has developed intelligent software solutions for industrial 3D printing that enable capabilities such as real-time printability analysis and the automatic optimization of 3D models. Its tailored solutions include:
- For enterprises, the company delivers a platform that identifies which parts are the best candidates for industrial 3D printing, and then streamlines the workflow process, enabling efficient production capacity planning across internal and external suppliers.

- For 3D printing service providers, the company offers a technology that enables secure and error-free access to their industrial 3D printers around the clock.
3YOURMIND's customers include Siemens, Continental and other global technology leaders from the automotive, aerospace and engineering sectors as well as medium- sized companies and 3D printing service providers. In 2016, the company was awarded the "German Innovation Prize" and entered the elite StartX Accelerator network in Silicon Valley in 2017.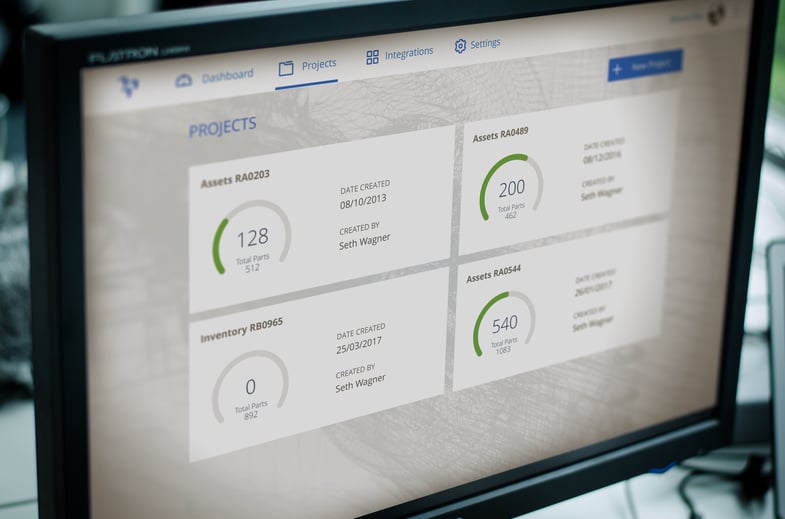 Investors
3YOURMIND's Series A funding brings together a strong combination of well established financial investors and strategic industry partners. The round is led by Unternehmertum Venture Capital Partners (UVC Partners), an experienced investor in B2B SaaS and industrial technologies, and is joined by fellow VC coparion.

Strategic industry investors are TRUMPF Venture, the investment arm of one of the world's leading machine tool builders and specialist for 3D printing systems and AM Ventures (AMV), sister company of EOS, the world's leading technology provider for industrial 3D printing of metals and polymers.
Investor Support

"3YOURMIND solves an important problem in the area-wide application of 3D printing," says Johannes von Borries, Managing Partner of lead investor UVC Partners. "3D printing has become established as a manufacturing alternative, but now it's essential to integrate this technology efficiently into the workflow between the designer and the manufacturing process. 3YOURMIND makes that connection work."

"TRUMPF is a leading provider of 3D printers, and was one of the first companies to leverage this technology. We are not only developing our own products, but are also investing in and supporting promising start-ups with our venture capital activities. The investment in 3YOURMIND underscores our conviction that digital networking is essential to the development of the industry," says Franz Lehmann, Investment Manager of TRUMPF Venture, which is investing in early-phase high-tech start-ups.

"3YOURMIND has developed very positively since we were a lead investor in their first financing round in 2015. Very quickly, they have grown into one of the leading providers of intelligent software solutions for 3D printing. Being part of the Series A financing to support the expansion into the U.S. and Asia was an easy decision," says Johann Oberhofer, CEO of AMV.


Additional Materials:
High-resolution images and company information can be found at www.3yourmind.com/press

3YOURMIND Press Contacts
Germany: Philipp Stelzer - Head of Sales and Marketing
+49 30 555 787 46 - ps@3yourmind.com

Ana Carolina Rocha - PR Manager
+49 30 555 787 48 - acr@3yourmind.com

Unternehmertum Venture Capital Partners
Unternehmertum Venture Capital Partners (UVC Partners) is a Munich-based early-stage venture capital firm that invests in technology-based startups in Germany, Austria, and Switzerland. UVC Partners focuses on B2B business models in the areas of Industry 4.0, IoT, Manufacturing Technologies, Software & SaaS, Mobility and Smart City. Portfolio companies benefit from the extensive experience of the management team as well as from the close cooperation with UnternehmerTUM, Europe's leading innovation and business creation center. With over 150 employees and more than 50 industry partners, UnternehmerTUM can draw from many years of experience in establishing young companies. Even though being fully independent, it enables UVC Partners to offer startups unique access to talent, industry customers, and other financial partners. The portfolio includes investments such as Blickfeld, Carjump, FlixBus, KONUX and Vimcar.
Press contact: Johannes von Borries, Managing Partner
+49 89-18 94 69-2812 - borries@uvcpartners.com www.uvcpartners.com

TRUMPF
The high-technology company TRUMPF offers production solutions in the machine tool and laser sectors. It is driving digital connectivity in manufacturing industry through consulting, platform and software offers. TRUMPF is the world technological and market leader for machine tools used in flexible sheet metal processing, and also for industrial lasers.

In 2016/17, the TRUMPF Group – which has about 12,000 employees – achieved sales of 3.1 billion euros (preliminary figures). With over 70 subsidiaries, it is represented in nearly all the countries of Europe, North and South America, and Asia. It has production facilities in Germany, France, Great Britain, Italy, Austria, Switzerland, Poland, the Czech Republic, the USA, Mexico, China and Japan.

TRUMPF Venture
TRUMPF Venture GmbH extends the company's comprehensive activities to promote innovation and to detect disruptive technologies at an early stage. It sees itself both as a venture capital investor and as a strategic partner for technology-oriented startups that will play a significant role in shaping the industry of the future.

With a total volume of 40 million euros TRUMPF Venture GmbH invests in innovative start-ups with a focus on seed and (pre-) Series A funding. The requirements for an investment are that the business model should be technology-based and scalable and there should be an experienced management team.

Press contact: Heidi-Melanie Maier - Press Officer, Head of Corporate Communications
+49 7156 303-31720 - heidi.maier@de.TRUMPF.com

coparion
coparion provides venture capital to accelerate momentum and growth. With a current
active fund of EUR 225 million, coparion has the means to do so.

coparion supports entrepreneurial vision with know-how, but without intervening in daily business operations. Thanks to in-depth experience in venture capital and in building companies, the coparion team discerns potentials and opens up new perspectives. coparion has the substance, tenacity and creativity required to mutually manage difficult situations successfully.

coparion only invests with co-investors. The fund invests up to EUR 10M per company, usually in several financing rounds of EUR 0.5-3M each. Investment focus is on German companies in the start-up and early growth phase. coparion is based in Cologne and Berlin.

Press contact: Christian Stein, Managing Director christian.stein@coparion.vc

AM Ventures
AM Ventures Holding GmbH (AMV) is an independent, strategic investor focusing on Advanced Manufacturing in general and industrial 3D Printing in particular. The company was founded by Dr. Hans J. Langer, CEO of the EOS Group, in 2015. With the aim of making industrial 3D Printing a key manufacturing technology of the future, AMV funds and develops innovative start-ups which focus on industrial-3D- Printing- related hardware, software, materials or applications. AMV also establishes and operates production sites based on Additive Manufacturing for specific and mass produced applications. Moreover, the company provides Start-ups with unique access to the technologies, expert know-how and the business network of the Langer group – such as EOS, the global technology leader for industrial 3D printing of metals and polymers and ScanLab, the technology leader for high-precision scanning systems.

Press contact: Katrin Siragusano +49 8981059169-10 - katrin.siragusano@amv.ventures