U.S. Marine Corps. Awards 3YOURMIND and Phillips Corp. $2.5M Contract
News
3YOURMIND
|
June 22, 2023
| 4 min read
3YOURMIND and Phillips Corporation Federal Division receive second-year contracts from the U.S. Marine Corps.
FOR IMMEDIATE RELEASE:

Novi, Michigan, June 22, 2023 – 3YOURMIND and Phillips Corp. Federal Division are pleased to partner with Marine Corps System Command's Advanced Manufacturing Operations Cell (AMOC) to enrich its digital additive manufacturing (AM) capabilities. 3YOURMIND and Phillips Corp. work closely with AMOC and are looking forward to building onto the integration of 3YOURMIND's part identification software with Marine Corps System Command's Digital Manufacturing Data Vault (DMDV).
The DMDV is a centralized digital repository for the Marine Corps to host data and design solutions, which is critical for AMOC to scale up its existing AM operations. Integrating 3YOURMIND's part identification software with DMDV will enhance warfighter efforts to approve spare parts and components for field use. The effort is part of a larger mission by the Department of Defense to reshore supply chains, create distributed manufacturing networks, and sustain legacy equipment using additive technologies.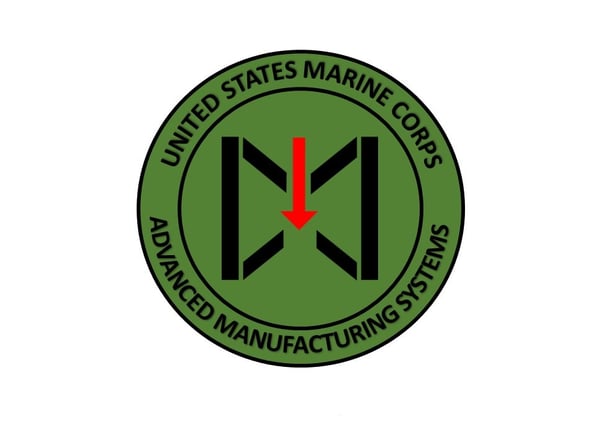 The $2.5 million AMOC award follows the completion of a first-year contract with 3YOURMIND and Phillips Corp. Federal Division. In its first year, the initiative completed several key operational milestones, including validating 3YOURMIND's part identification capabilities by screening over 10,000 parts and demonstrating connectivity to other software systems utilized by the DMDV. The custom-developed algorithm for the project focuses on 12 key impact factors, which indicate the printability and created value of 3D printing per component. From the first 10,000 parts analyzed based on priority and printability, 50 parts were identified with at least a potential 1000 days of lead time savings per component.
In year two, the initiative will expand on these milestones and further configure 3YOURMIND software with proprietary and third-party systems like PTC Windchill used by DMDV. AMOC will also onboard capabilities to perform 2D drawing analysis to quickly bulk analyze technical data packages for compelling AM use cases.

The AMOC award is preceded by 3YOURMIND and Phillips Corp. Federal Division's existing partnership with the Naval Information Warfare Center (NIWC) Pacific. In its work with NIWC, 3YOURMIND, and Phillips Corp. Federal Division offer technical expertise in software and hardware to develop a seamless, digital production workflow that enables distributed manufacturing. As a result of the partnership with NIWC, AMOC also gains access to 3YOURMIND's order and production management software capabilities.
"Although additive manufacturing is well-known for cutting-edge innovations, I am encouraged by our work with AMOC and Phillips Corp. to enable the Marine Corps. to use additive to address more common technology and spare parts gaps," says William Cuervo, Vice President of Sales, North America at 3YOURMIND. "I'm am very excited for the opportunity for 3YOURMIND and Phillips Corp. Federal Division to enrich the quality of life of the warfighter by addressing these capability gaps and contribute to the operational readiness that the U.S. Marine Corps prides itself on."

For media inquiries or additional details, please contact:

Devin Culham
Media Contact
dcu@3yourmind.com
About Advanced Manufacturing Operation Cell (AMOC)
Marine Corps Systems Command established the Advanced Manufacturing Operations Cell, or AMOC, to advance the service's goals to employ AM throughout the Marine Corps. The AMOC will certify and store files of 3D-printed parts, and establish a 24/7 help desk to assist the operating forces in all things AM.
Advanced Manufacturing is a rapidly expanding technology with the means to improve the production of end items and repair parts and offers enormous opportunities for the Marine Corps. AM is not just 3D- printed parts. It captures several technologies and processes, including directed energy deposition and cold spray.

AMOC Website

About 3YOURMIND:
3YOURMIND is an on-demand manufacturing software platform that empowers companies to identify and produce parts as needed. OEMs, operating companies, and contract manufacturers can create digital inventories of qualified parts that reduce costs, shorten production lead times, and secure more efficient and agile operations. 3YOURMIND addresses companies' current needs to produce spare parts quickly while enabling advanced manufacturing technologies and data-driven decision-making to create new parts faster, lighter, and with cost-saving potential.
About Philips Corporation
For more than 60 years, the federal government, private sector industry, and education leaders have trusted the experts at Phillips Corporation to solve their greatest manufacturing challenges. Our mission is to create legendary value for the manufacturing community by unlocking solutions to propel capabilities, profitability, and productivity. Phillips represents a robust combination of equipment, applications expertise, and services that are well-suited to meet the growing range of present and future manufacturing applications requirements. Learn more at phillipscorp.com/federal.