10 Reasons to Believe in Additive Manufacturing
Blog
Devin Culham
|
December 16, 2021
| 9 min read
The 3D printing industry has matured far beyond kitschy knick-knacks printed on 3D desktops printers.

Today, additive manufacturing is gaining mindshare as a risk-averse alternative to supply chain disruption. In this article, discover ten reasons to believe in additive manufacturing capabilities.
Today, 5-10% of all parts can be produced more advantageously using additive manufacturing, saving millions of dollars per year.

In 2020, the value of the additive market was $12.8B. By 2030, market forecasts suggest a market valuation of $115B, signifying a projected increase of more than 800%.
Additive manufacturing (AM) has come leaps and bounds since the commercialization of stereolithography (SLA) in 1987. The evolution of materials from polymers to metals and the adoption of new printing technologies and auxiliary services has helped invigorate interest in present-day and future capabilities of large-scale additive manufacturing.

The COVID-19 pandemic has only further underlined the importance of on-demand manufacturing due to global supply chain disruptions. In addition, service bureaus to major-industry manufacturers like medical, automotive, and defense are all recognizing the potential of localized and distributed manufacturing.

This article will present an industry overview and reasons to believe in additive manufacturing capabilities.
An Overview of Industry Growth
The AM industry has witnessed a significant upward trajectory in recent years, but like many industries, it too has experienced sluggish growth in response to the COVID-19 pandemic. According to Wohlers Report 2021, in 2018, the AM industry grew by 33.5%, followed by a 21.2% growth in 2019. Although the AM industry saw smaller gains in 2020, the industry still managed to experience 7.5% growth amidst the pandemic. While other major manufacturing industries like basic metals, automotive, and machinery and equipment witnessed negative growth due to the global economy grinding to a halt in response to worldwide lockdowns, travel bans, and pinched supply chains, the AM industry remained formidable.
For example, in 2020, independent service providers generated an estimated $5.207 billion from the sale of parts produced by AM systems, signifying a 7.1% increase from 2019's value of $4.92 billion. However, projections suggest that the AM industry will continue to bounce back as economies worldwide reorient themselves.
COVID-19 was also not enough to deter new players from entering the market for some aspects of the industry. For example, although the sale of AM systems declined in 2020, the number of AM system manufacturers entering the market continued to increase. In 2012, there were 33 industrial system manufacturers globally. Since then, the number has increased nearly seven times to include 228 manufacturers across five continents – including 15 newcomers in 2020.
With more 'believers' entering the additive manufacturing scene, the industry projections are optimistic. From 2011-2020, the additive manufacturing industry grew by more than $11 billion to $12.8 billion. By 2030, experts forecast that the industry will be valued at nearly $115 billion – almost nine times its 2020 valuation.
Benefits of Additive Manufacturing
To many, additive manufacturing may still appear as an abstract idea. However, as more businesses identify use cases and showcase proof of concept, the industry's credibility continues to grow. For those that need more convincing, here are ten reasons to believe in additive manufacturing:


Additive Technology Sets the Scene for On-Demand Manufacturing
Perhaps one of the most compelling arguments for additive technology is that it enables on-demand manufacturing. On-demand manufacturing refers to the production of goods in quantities determined by orders rather than supply availability.
As a result of on-demand manufacturing, suppliers benefit from simplified supply chains, including:
More customer-centric business model

Cost savings due to fewer warehousing and digital stock-keeping requirements

Lower risk of unplanned inventory depreciation

Simplified logistics resulting in the reduction of shipping costs and import tariffs

Reduced ecological footprint by lowering material consumption, shortening delivery routes, and extending product lifetime
Similarly, customers benefit from faster delivery, greater product customization, and extended service times.


AM Creates More Opportunities to Develop New Applications
Contrary to popular opinion, additive manufacturing is not a replacement for conventional manufacturing but rather a complementary medium. Although additive manufacturing cannot currently compete against large-scale traditional manufacturing regarding the time or cost to mass-produce parts, it offers advantages that enable the design of prototypes and production of end-use parts.
Prototypes and end-use parts can be particularly impactful for small-batch manufacturing. For original equipment manufacturers (OEMs) and maintenance, repair, and operations suppliers (MROs), the ability to design and create prototypes or end-parts on-demand can generate significant cost savings. In addition, additive manufacturing offers a significantly cheaper alternative to conventional manufacturing for out-of-stock legacy parts by enabling flexible prototyping and eliminating tooling and casting costs.


No More Time Lost Tooling
One of the most significant benefits of additive manufacturing is eliminating tooling. In conventional manufacturing, engineering the components and machinery required for production can be a time, cost, and labor-intensive process.

In contrast, AM systems offer greater agility when designing prototypes, producing maintenance parts, or developing new products. For customers that require small batch end-parts, additive manufacturing dramatically simplifies the production process and supply chain. Once product material and prototype design are selected and finalized, customers can order through a service bureau or print and produce the part themselves – with no tooling required.


Brings Suppliers Closer to Consumers Through Distributed Manufacturing
Distributed manufacturing is another benefit of additive manufacturing. Distributed manufacturing decentralizes production by creating a network of geographically dispersed manufacturing centers managed from a single and secure source using digital and cloud-based software.
As a result of distributed manufacturing, suppliers can experience:
Intelligent control, data automation, and quality assurance in the AM shopfloor
Greater transparency and traceability through simplified communication
Leverage data analytics to access real-time insights into global production networks
Faster delivery times by manufacturing parts closer to the end-user
Although 3D-powered distributed manufacturing may be initially more expensive than conventional manufacturing models, the ROI for additive manufacturing is promising. Proximity to end-users can help generate greater adoption of AM-produced parts, reduce transportation and shipping costs, and decrease labor costs through process automation.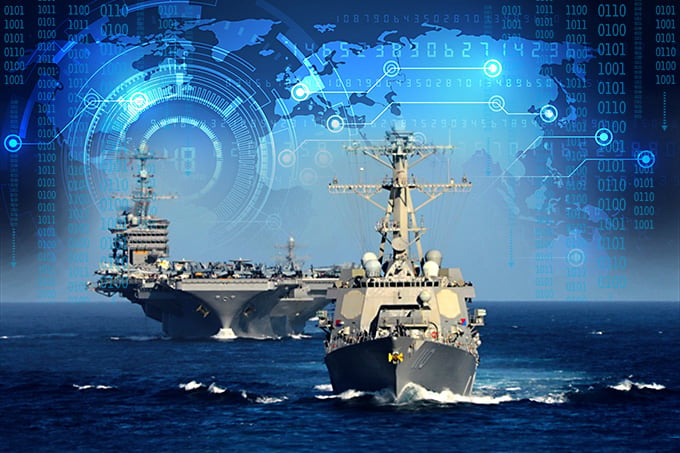 Learn more about how 3YOURMIND helps enable a secure and on-demand distributed manufacturing network for the US Navy
AM Reduces Lead Time, Inventory, and Labor Costs
By nature, AM technology empowers manufacturers to produce parts with fewer constraints in the production process. Compared to conventional manufacturing, which relies on labor, transportation, and logistics to deliver essential manufacturing supplies – such as parts, equipment, and materials – additive manufacturing is relatively uninhibited.

Additive manufacturing suppliers require significantly less labor and material to print parts, which results in reduced lead times. Because of this, additive manufacturing suppliers experience fewer burdens, enabling greater responsiveness to market conditions and consumer whims.

The flexibility of additive manufacturing also creates a compelling use case for digital warehousing. Digital warehousing lowers initial investment costs and frees up capital by reducing the need for storage facilities. In addition, suppliers require less planning by producing parts on-demand, can simplify bookkeeping and traceability processes, and experience less volatile depreciation through inventory consolidation.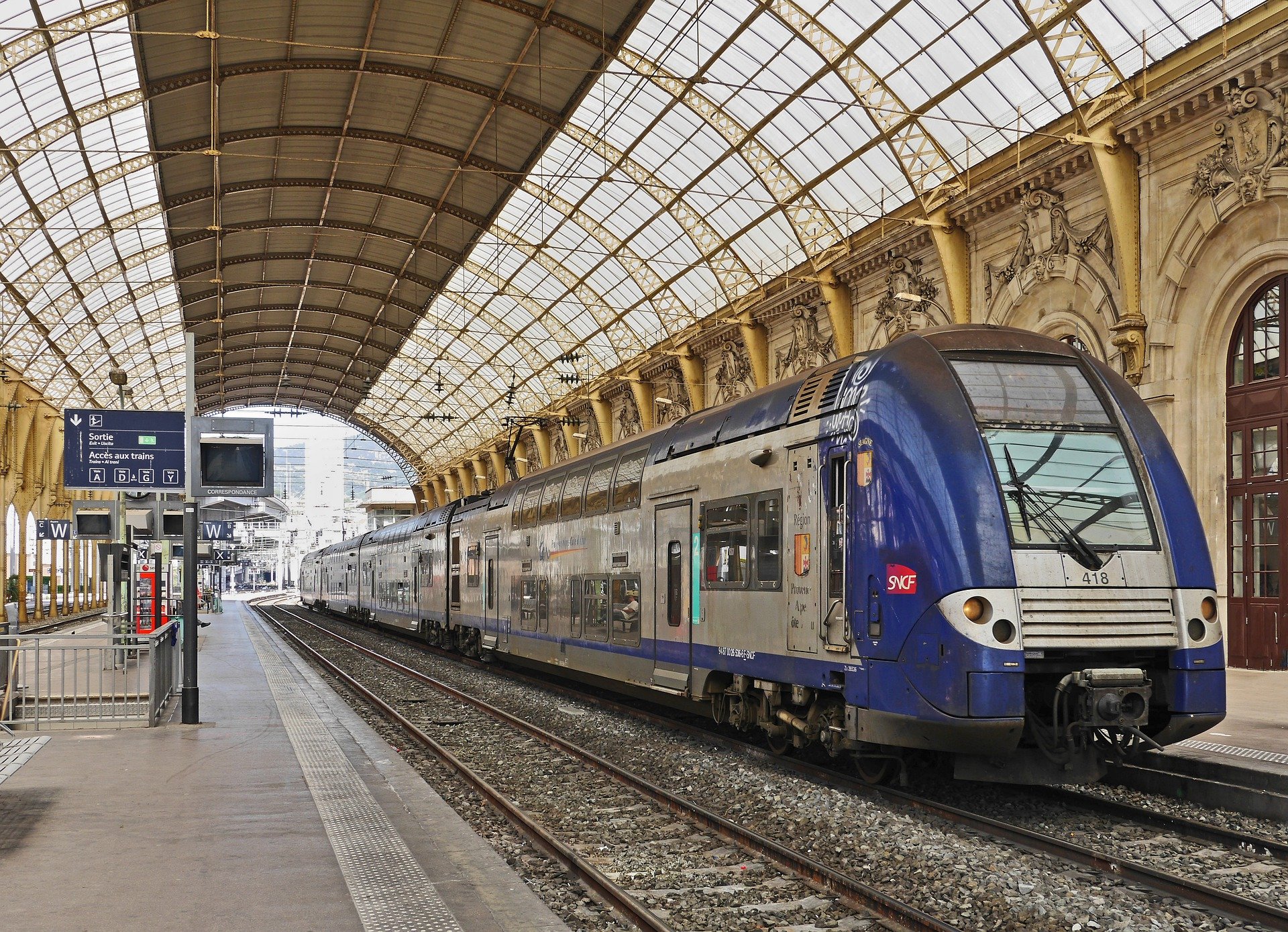 Learn more about the time and cost benefits of digital qualified inventory for SNCF
Mass Customization Allows Businesses to be More Flexible
Sourcing a supplier that can deliver parts tailored to business services and requirements can be challenging with conventional manufacturing. However, additive manufacturing empowers customization by end-users. Once a part has been identified and validated for 3D manufacturing, additive manufacturers can start, stop, and tweak designs throughout the product lifecycle. Unlike conventional manufacturing, where production and supply targets are calculated long in advance, mass customization enables users to control and increase flexibility over the ordered and received parts.

As a result, mass customization implies cost savings by reducing the lead time required to design, produce, and deliver a customized application. In addition, simplified supply chains reduce service times, enabling AM suppliers to adapt to customer demands.


Freedom of Design Empowers Innovation
Design for Additive Manufacturing (DfAM) promotes innovation and freedom of design. Whereas traditional manufacturing requires parts to be produced at a large scale to achieve cost efficiency, the quest for the lowest price often creates obstacles between the design, production, and part delivery to the end-user.
Designs aren't static with additive manufacturing; designs can be modified throughout the product life cycle. Whereas conventional manufacturing prototypes require a lengthy process of creating molds, testing, updating designs, creating new molds, tooling, etc., additive manufacturing streamlines the process. 3D printing enables rapid prototyping, which can be achieved by designing 3D files in computer-aided design (CAD) software. Once the file is created, the design can be printed, tested, modified, or deployed.
According to a survey by Jabil, 57% of participants from AM engineering teams said that they are delighted with the increased design freedom. At the same time, half experienced increased creativity by using an additive manufacturing approach to design.

Complex Topography Helps Create Lightweight Parts
Many of the conventional engineering limitations for manufacturing parts are eliminated with additive manufacturing, enabling designers and engineers to reimagine part production that is not beholden to simplicity. For example, structures with complex topography, like lattice or honeycomb structures, can improve traditional designs by optimizing strength and performance while creating more lightweight parts and less material waste.

Lightweight parts are particularly beneficial for industries like aerospace and aviation, where maximum takeoff mass (MTOM) plays a central role in performance and safety. In addition, the complex topography of 3D printed parts has practical use for medical, whereby 3D printing can mimic the natural scaffolding of cell structures which is helpful for applications like organ and bone transplants.


Optimized Designs Create Better Performing Parts
Beyond just lightweight parts, 3D printed components can optimize designs for strength, stiffness, material use, manufacturability, and more. As a result, design optimization can improve performance and reduce the costs of traditionally manufactured parts.

For example, Gurhing UK, a manufacturer of tools for the metalworking industry, produced a primary milling cutter from H13 tool steel using 3D printing. Compared to traditionally manufactured cutters, the optimized 3D printed part was 60% lighter and 70% less expensive. In addition, the milling cutter produces fewer vibrations due to less mass, resulting in greater precision and increased productivity.


AM Generates Less Waste for the Environment
One of the most compelling reasons to believe in additive manufacturing is the environmental implications. Although AM systems require significant energy to produce parts, it also promotes sustainability and waste reduction. Additive manufacturing eliminates tooling, more efficiently uses feedstock, and prints inventory on-demand, reducing the number of wasted or unused parts.
From a more macro-environmental perspective, additive manufacturing also implies the following benefits:
Reduces water waste compared to traditional manufacturing

Shortens supply chain and distributes manufacturing to limit emissions from transportation deliveries

Optimizes part designs for automotive and aerospace to improve fuel efficiency and reduce oil consumption
Although the environmental impact of additive manufacturing has yet to be fully realized, it offers promising alternatives to traditional large-scale manufacturing.
Additive Technology: Reimagining the Manufacturing Paradigm
After more than 30 years since additive technologies were first developed, the industry is still scratching the surface of its full manufacturing capabilities. As part suppliers and OEMs begin to shift their focus from lowering the cost of parts to decreasing the risk of supply chain disruption, more industries will continue to explore the possibilities of additive manufacturing. Until then, early adopters of additive technology can continue to set new development trends and establish competitive advantages that will set the industry's future tone.
Need more reasons to believe in AM? Explore our customer success stories and use cases.