SNCF Benefits Using 3YOURMIND Digital Qualified Inventory
Blog
News
Ryan Hayford
|
April 9, 2021
| 4 min read
SNCF embraces 3YOURMIND's part identification and business case software to manage their digitally qualified inventory and streamline part identification for AM.
The Société nationale des chemins de fer français (SNCF) is France's national state-owned railway company. Founded in 1938, SNCF operates over 32,000 km of rail route and runs over 14,000 trains daily. They employ 272,000 people worldwide and bring in more than 33.5 billion euros in annual revenue. Such a crucial part of France's infrastructure cannot afford costly delays in parts location or production. That is where 3YOURMIND comes in.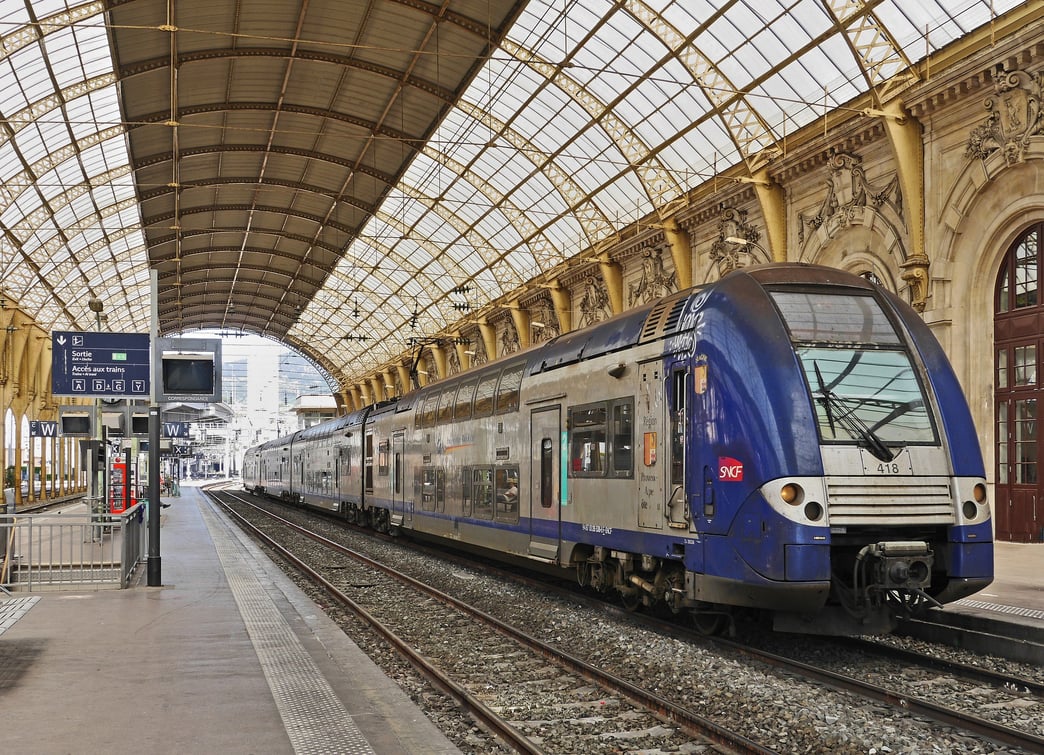 When a railroad component needs replacing, that replacement must happen quickly, efficiently, and cost-effectively. But railroad companies like SNCF suffer from a surfeit of spare and obsolete parts—and identifying if an item is available or whether it needs to be manufactured can create costly delays. Not to mention the cost it requires to warehouse these spare parts. A lack of technical information, such as poor 3D drawings and messy data for spare parts, all contribute to preventable delays and redundancies.
The Solution Provided by 3YOURMIND
Through the Digital Qualified Inventory, 3YOURMIND has created a standardized process of:
Identification

Evaluation

Digital part storage
The software considers parameters such as 3D files, weight, material, tolerance, cost of the part, recurrence of use, and order constraints, is highly customizable and allows each customer's technical and economic specificities to be taken into account.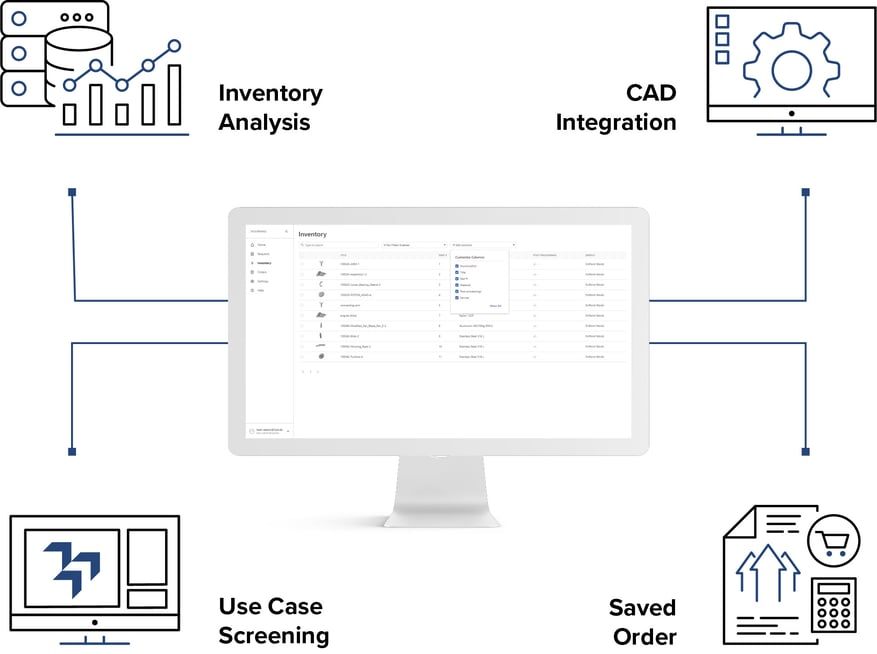 Customer needs part screening and digital inventory functionalities to identify and qualify AM parts according to the right materials and processes. This module enables the customer to spread AM knowledge within the organization digitally.
SNCF can deploy this tool for regular parts monitoring, allowing the company to supply its digitally qualified inventory with parts for additive manufacturing.
The company plans to switch 100 references a year from conventional sourcing to additive manufacturing over the next three years, Laetitia Kirschner, AM leader at SNCF, said.
"This improved ability for inventory analysis and use case screening will help enhance our cost saving and shorten our lead times dramatically," she added. "We are thrilled to partner with 3YOURMIND and reap the full benefits of additive manufacturing."
This partnership demonstrates how Additive Manufacturing can be applied and scaled from the smallest to the largest use cases.
Time and Cost-Saving Benefits
In terms of results, the 3YOURMIND platform was able to:
Identify 10.3% of relevant AM parts over 30K+ spare parts
Reduce their AM average part-delivery time by 85% (10 days instead of 2.5 months)
Save a considerable amount of money
"We at 3YOURMIND believe that in order to scale up and industrialize additive manufacturing, we need to find massive use cases,"Stephan Kühr, CEO at 3YOURMIND said. "Our digital qualified inventory allows SNCF to employ AM in such a use case, and will help revolutionize one of the cornerstone transportation industries in France."
About 3YOURMIND

3YOURMIND is an on-demand manufacturing software platform that empowers companies to identify and produce parts as needed. OEMs, operating companies, and contract manufacturers can create digital inventories of qualified parts that reduce costs, shorten production lead times, and secure more efficient and agile operations. 3YOURMIND addresses companies' current needs to produce spare parts quickly while enabling advanced manufacturing technologies and data-driven decision-making to create new parts faster, lighter, and with cost-saving potential.

Follow us on LinkedIn.
About SNCF


SNCF is a global leader in passenger and freight transport services, including management of the French rail network, with annual revenue of €30 billion in 2020, of which one-third on international markets. The Group does business in 120 countries and has 272,000 employees, with over half in its core rail business and 210,000 working in France. The new SNCF, a public limited company that began operating on 1 January 2020, consists of a parent (SNCF) and five subsidiaries: SNCF Réseau (management, operation and maintenance of the French rail network, plus railway engineering) with its own subsidiary SNCF Gares & Connexions (station design, management and development); SNCF Voyageurs and its subsidiaries Transilien (mass transit in the Paris region), TER (regional rail), TGV INOUI, OUIGO and Intercités (long-distance rail), Eurostar, Thalys, Alleo and Lyria (international rail), and OUI.sncf (online ticket sales); Keolis (a global operator of urban, suburban and regional mass transit systems); SNCF Fret (rail freight); and Geodis (freight transport and logistics solutions). SNCF Group works closely with its customers—passengers, local authorities, shippers and railway operators using SNCF Réseau services—and with regional communities, building on its expertise in all aspects of rail and all types of transport to deliver simple, seamless, sustainable solutions for every mobility need. Learn more at sncf.com
Going further…


To know more about "How to identify the right AM parts applications with Digital Qualified Inventory?" you can also read our latest article here.