3YOURMIND, JSSB Developing Digital Inventories in Oil & Gas
Customer Story
News
3YOURMIND
|
October 17, 2022
| 2 min read
JSSB has teamed up with 3YOURMIND to bring to life 3D-printed applications for the oil and gas industry.
October 18, 2022, BERLIN – 3YOURMIND is partnering with Malaysian-based 3D service provider Jaringan Semangat Sendirian Berhad (JSSB) to develop Digital Inventory Management Systems (DIMS) for energy, transportation, and defense sectors.
The effort is part of a collaboration between JSSB and PETRONAS, Malaysia's premier oil and gas company, to promote PETRONAS' corporate digitalization initiative to realize significant cost savings through DIMS adoption.
As part of the initiative, 3YOURMIND will provide JSSB with 3D part identification and order management solutions to enable digital warehouse capabilities. In addition, by partnering with 3YOURMIND, JSSB will establish a centralized customer-facing portal to streamline procurement activities and monitor performance analytics. JSSB specializes in 3D scanning, 3D modeling, and manufacturing parts and components using 3D printing or conventional means.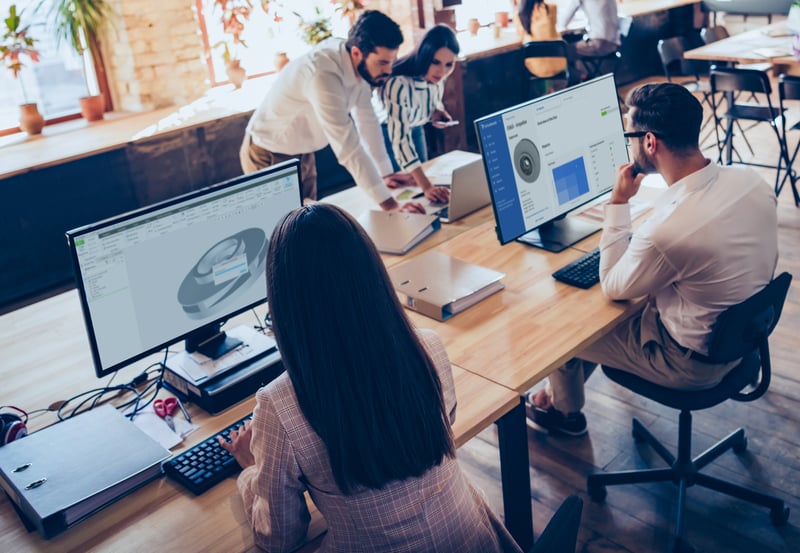 As a result of these efforts, JSSB will be better equipped to address customer pain points, including optimizing warehousing costs of non-moving parts, manufacturing obsolete parts, localizing part production, and reducing production lead time.
"3YOURMIND is recognized as the developer of industrial strength enterprise-wide software platform for managing end-to-end workflow for AM and 3D printing services," says Deric Kong, Senior Business Development Manager at JSSB. "3YOURMIND's reputation and its very friendly and interactive team is the reason why JSSB has decided to engage with 3YOURMIND as part of our DIMS implementation."
For 3YOURMIND, this collaboration with JSSB offers a powerful example of how digital inventories of 3D parts can address procurement and warehousing challenges experienced in the oil and gas sector. This effort expands on 3YOURMIND's knowledge in the energy sector as a member of DNV's Digital Warehouse Joint Innovation Project.



"We're excited to work with JSSB to realize the potential of digital part inventories to address part procurement challenges in the oil and gas sector," says Lucien Berret, AM Engineer at 3YOURMIND. "This collaboration will create a powerful business case for the oil and gas industry to embrace the cost-saving potential of additive manufacturing."
About JSSB:

Jaringan Semangat Sdn Bhd (JSSB) was incorporated as a private limited company in Malaysia and is an energy services company providing integrated engineering solutions to various industries. The company has evolved from a total engineering services provider to a leader in the Industrial Revolution 4.0 via its aggressive expansion and investment into Digitalization, Innovation, and Technology initiatives through vast arrays of offerings. Throughout the years, JSSB has positioned the company strategically across Malaysia and its neighboring region to serve its client needs.

Website
About 3YOURMIND:
3YOURMIND is an on-demand manufacturing software platform that empowers companies to identify and produce parts precisely when needed. OEMs, operating companies, and contract manufacturers can create digital inventories of qualified parts that reduce costs, shorten production lead times, and secure more efficient and agile operations. 3YOURMIND addresses companies' current needs to produce spare parts quickly while enabling advanced manufacturing technologies and data-driven decision-making to create new parts faster, lighter, and with cost-saving potential.