Using Metal 3D Printing in Aerospace and Automotive
Blog
Courtney Pelletier
|
July 18, 2017
| 4 min read
Much of the current news about 3D printing revolves around the rapid expansion of applications for a singular class of materials: metal. As the advances in 3D metal technology enable new use cases, metal AM is driving the progression of advanced manufacturing into new industrial applications. These innovative developments in all manufacturing sectors are expected to grow exponentially in the next ten years. All industries will increase profitability by improving the cost-effectiveness and efficiency of their production processes.
Let's look at the specific impact of metal 3D printing on key industries.
Status of the 3D Metal Market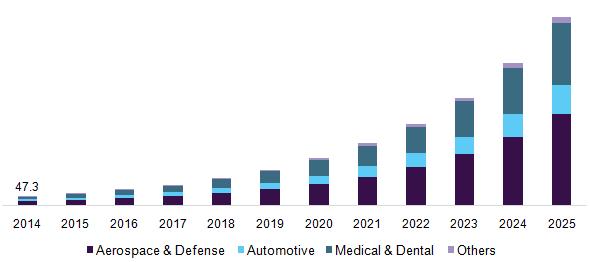 Image Source: Grand View Research
According to a 2017 report published by Grand View Research, the global metal 3D printing market was worth $192.9 million in 2015. Wohlers and Associates valued the total global 3D printing industry at $5.165 billion for that year. This means that metal 3D printing made up a mere .04% of the entire additive manufacturing industry in 2015.
The reason for such an enormous disparity between the market value of metal utilization in AM as opposed to other materials (namely, plastics) has been due to a single major barrier: the lack of cost-effectiveness. Specifically, Grand View Research suggests that a major factor in this lack of affordability is the necessity of pure metals, because of their high cost to obtain and the high expense to maintain their purity.
Nonetheless, a series of advancements in the industry over the past year make it clear that the dropping cost and widening availability of raw material, in addition to technological developments that are increasing print sophistication, will influence the market at a higher rate. These developments will fuel the growth of 3D metal production to at least the $2.86 billion value in 2025 that Research and Markets predicts.
Aerospace (and Defense): Spearheading Metal AM
Most of the visible applications of metal 3D printing are in the Aerospace and Defense industries (they maintained a share of over 35% of total metal 3D printing in 2015).
According to Frost & Sullivan's TechVision Report from research analyst Ranjana Lakshmi Venkatesh Kumar, metal 3D printing is "highly relevant in the aerospace and automotive sectors," because of its ability to print high-strength, lightweight prototypes and parts at low costs."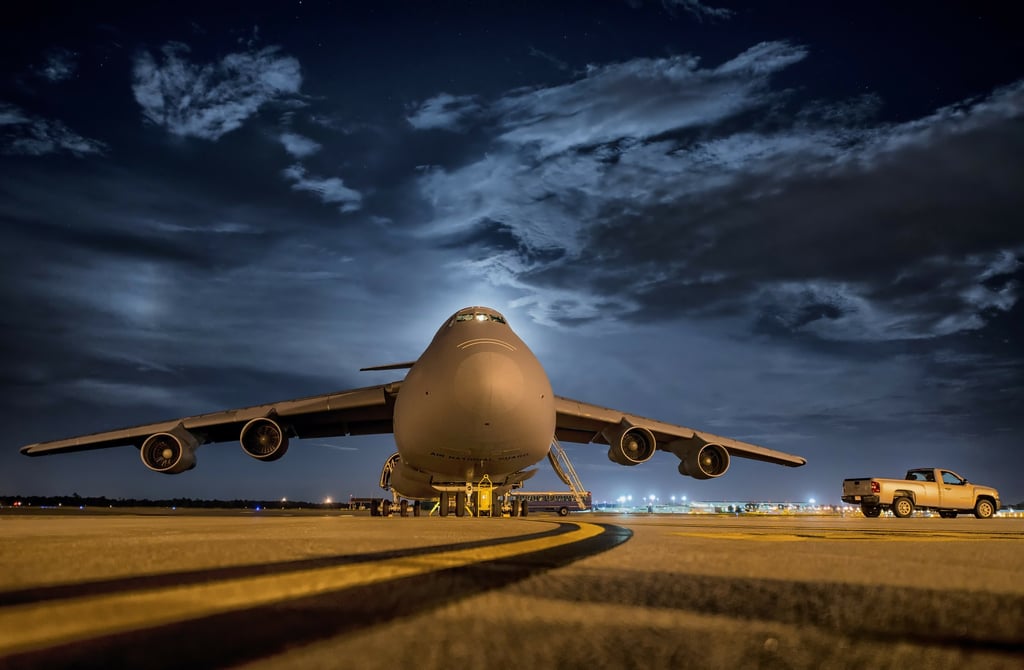 Image Source: Pixabay
But more than solely for prototyping, metal 3D printing is more frequently being adopted by major companies for direct implementation into aircraft production. Earlier this year Boeing announced a production plan that will integrate titanium 3D printing into the manufacturing of structural components for their 787 Dreamliner--the first time such a strategy has been taken to utilize metal AM in actual plane structure. Printing the parts with titanium, rather than producing the parts with traditional methods, is expected to save the company up to $3 million per plane. Further, GKN recently announced major developments in their metal 3D production for aerospace, which includes work with Saab for parts for their aircraft and research with Oak Ridge National Laboratory to develop methods to print large-scale aircraft structures, like entire frames. GKN is also working with Airbus Safran Launchers and the European Space Agency to produce metal 3D printed rocket nozzles that will reduce the part count by 90% and simultaneously reduce cost and production time.
Metal 3D printing also offers a large application scope for the defense sector in military aircraft, complex weapons systems, high-volume weapons, and munition components. The United States government has invested, through a deal between the US Naval Research Laboratory and Concept Laser, to implement metal 3D printer utilization in the country's defense sector.
Developments in the defense sector typically result in civilian applications in the next 3-5 years, so the defense sector's investment in metal 3D technology is a strong indicator that widespread adoption is around the corner.
Expanding 3D Utilization in the Automotive Sector
Like in the aerospace sector, rapid prototyping has historically been the most common use of 3D technology within the automotive sector. Widespread adoption of metal AM has not yet occurred in the automotive industry because the sector is much more dependent on mass production of parts than the aerospace sector which is significantly cheaper using traditional manufacturing methods.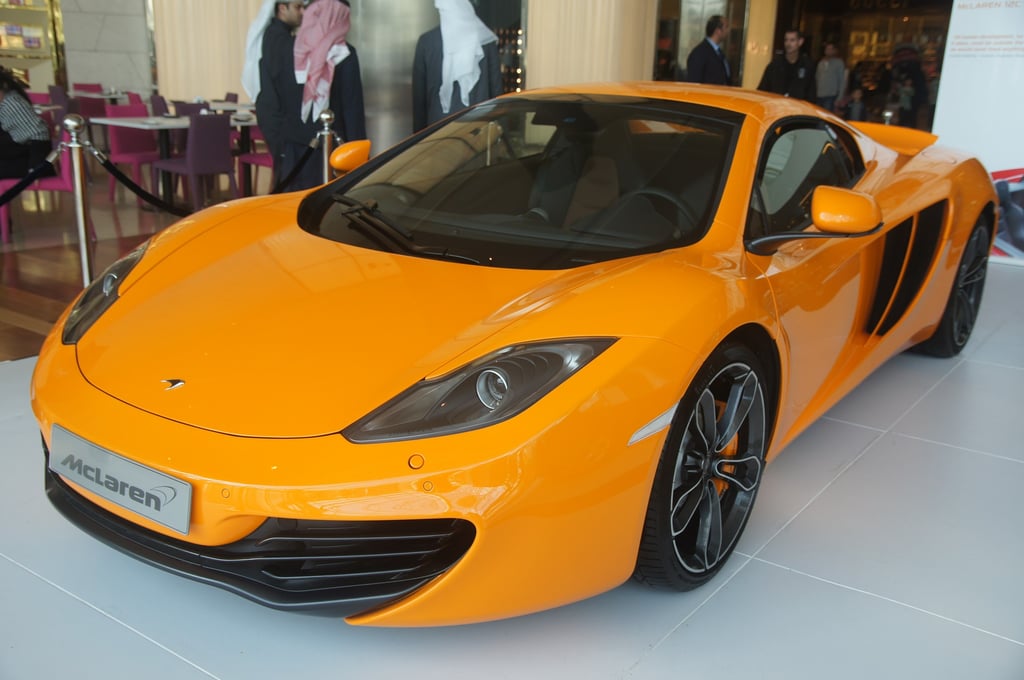 Image Source: Pixabay
Because of this restriction, the most relevant applications for metal 3D printing technologies in the automotive industry are for high-end car manufacturers, such as McLaren's production of some complex parts made from Alumide. But, there have been clear steps forward towards adopting AM in production lines. For example, Vader Systems has developed a liquid-based metal printing process that will enable manufacturers to "speed up 3D printing rates to rival conventional manufacturing processes," according to their CEO Scott Vader.
The University of Buffalo, working with Vader Systems, reports that they already have significant interest from one auto parts manufacturer for their machine, the MK1, that utilizes this process.
Although mass production through metal 3D printing is only at the beginning stages of its potential for widespread adoption in the automotive industry, it is already promoting overall industry growth.
Want to learn if additive manufacturing is right for your business? Visit our industry expertise page.