3YOURMIND To Attend TCT Show 2018
News
3YOURMIND
|
September 13, 2018
| 2 min read
The company's leadership in streamlining processes for Additive Manufacturing takes center stage at the TCT Show in Birmingham with the re-launching of their AM Part Identifier. The new features empower companies to increase the number of parts allocated to additive manufacturing. By enabling instant economic recommendations, decision makers can quickly identify the right business cases for their company.
PRESS RELEASE
SEPTEMBER 11TH, 2018
3YOURMIND, BERLIN.
3YOURMIND, the digital solution provider for industrial 3D printing, has announced its participation in TCT SHOW Birmingham 2018 - one of Europe's leading design-to-manufacturing events focused on additive manufacturing. This three-day event will be held September 25-27 at the NEC in Birmingham, UK.
Exhibiting for the first time this year in England at Booth V32, 3YOURMIND will present Use Case Screening, the newest feature of the AM Part Identifier (AMPI). This groundbreaking update is currently being implemented in a leading transportation and logistics company in Europe. With Use Case Screening, companies get immediate feedback for every individual part on the economic and technical advantages of producing it with AM. Overhead costs subsequently fall and decisions based on facts become easier.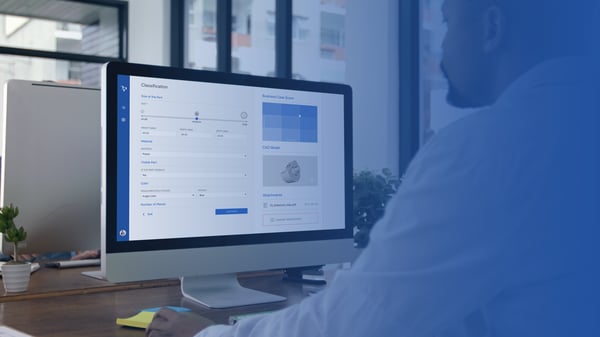 "We continue to expand and grow our presence by working hand in hand with our customers - from automotive to logistics to aerospace. At the TCT Show we want to present solutions that best help leaders in their fields to optimize AM workflows. AMPI is one of the key components to achieve this goal: it simplifies and automates the process of finding suitable business cases for AM, enabling employees - and even customers - at all levels to find parts suitable for AM production. Representatives of the industry can visit our booth and see for themselves how our solutions can bring them further.." (Dominik Lindenberger, Product Manager AM Part Identifier.)
Philipp Stelzer has been leading the company's commercial departments' activities since 2015, and will present his vision for #AgileManufacturing and share examples of how 3YOURMIND's clients are using Data-Driven, Customer-Centered AM Production.
3YOURMIND representatives will be available at Booth V32 throughout the TCT Show for additional inquiries and in-booth presentations throughout the event. An appointment can be made in advance by visiting the company website.
About 3YOURMIND
3YOURMIND provides software for additive manufacturing workflows. Their solutions are designed to standardize, automate and optimize processes within companies that are implementing or already using additive manufacturing. 3YOURMIND's technology enables customers to use AM technology to its utmost potential. The award-winning company is headquartered in Berlin with offices in the USA, France, and Poland.
Press Contact
PR & Communications Manager
Ana Carolina Rocha
3YOURMIND GmbH
Bismarckstraße 10-12
10625 Berlin
Telefon: +49 30 555 78748
Email: press@3yourmind.com
Message to editors: We are happy to send you high resolution images for publication upon request.
For scheduling an interview please contact press@3yourmind.com