Phillips Corp. and 3YOURMIND Partner to Innovate Warfighters
News
Ryan Hayford
|
June 14, 2021
| 4 min read
Phillips Corporation announces partnership with 3YOURMIND to identify AM-ready parts to address the US Government's strategic initiative to increase warfighter innovation and battlefield readiness.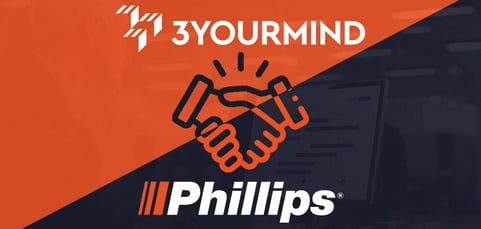 Hanover, Maryland and Detroit, Michigan, June 14, 2021 - Phillips Corporation is a leading service provider and manufacturing partner to the United States Federal Government. Committed to redefining the DoD's logistics strategy with the use of additive manufacturing, Phillips Corporation has decided to adopt 3YOURMIND's sophisticated suite of software solutions to enhance AM part identification.
Since November 2019, Phillips Corporation and 3YOURMIND have joined efforts in analyzing the feasibility of AM to increase combat readiness. This latest announcement comes just months after the DoD released its AM Strategy Report in January 2021.
"We are thrilled to announce this partnership with 3YOURMIND," says Tim McClanahan, Business Development Manager at Phillips Corporation. "Our AM Innovation Center includes the most advanced hardware, software and services on the market. Adding 3YOURMIND software enables us to provide many more proactive solutions to our Military partners for leveraging the full potential of their additive manufacturing assets."
Time is critical for US troops in the field that faces emergency situations daily and requires immediate answers to complex issues. Utilizing 3YOURMIND software enables the US government to identify AM-ready spare parts and print them on-demand at FOBs across the planet.
"3YOURMIND and Phillips Corporation share a similar vision to reimagine the supply chain," says William Cuervo, Senior Business Development Manager USA at 3YOURMIND. "Our Agile PLM software, equipped with a sophisticated part identifier tool, is a secure program that provides data transparency and streamlined communications that enable defense organizations to take decisive actions."
3YOURMIND software digitizes the warehouse and gives immediate access to spare part production through additive manufacturing. Long lead times and logistical nightmares will no longer delay mission success.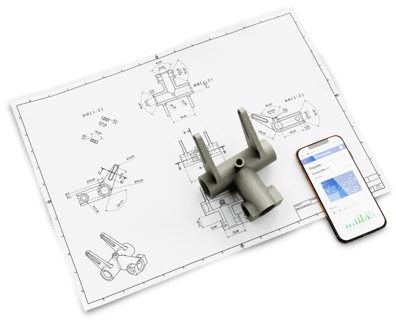 Agile PLM module by 3YOURMIND
3YOURMIND's unique software platform analyzes Computer Aided Design (CAD) data and develops a library of files categorized by technical and economic metrics. These metrics are used to determine if a part is suitable for AM and what type of time or cost advantages can be applied.
Through a consultative approach (the P.R.E.P process), 3YOURMIND provides training and support for Phillips Corporation and gives the military an advantage to do more with less.
According to the Department of Defense AM Strategy Report, their goal is to modernize the national defense system, increase material readiness and enhance warfighter innovation and capability.
Phillips Corporation provides access to AM technology and is now capable to increase workflow capabilities with 3YOURMIND software.
About Philips Corporation
For more than 60 years, the federal government, private sector industry, and education leaders have trusted the experts at Phillips Corporation to solve their greatest manufacturing challenges. Our mission is to create legendary value for the manufacturing community by unlocking solutions to propel capabilities, profitability, and productivity. Phillips represents a robust combination of equipment, applications expertise, and services that are well-suited to meet the growing range of present and future manufacturing applications requirements. Learn more at phillipscorp.com/federal
About 3YOURMIND
3YOURMIND's unique end-to-end workflow software enables industry leaders to build on-demand distributed production models. 3YOURMIND offers Enterprise Software to automate additive manufacturing processes and workflows. Their modularized product suite standardizes every aspect of the Additive Manufacturing supply chain from the creation of digital qualified parts inventories to shop-floor processes automation. The Agile PLM analyzes historical part data to build a digital inventory of AM-ready parts. The Agile ERP automates AM pricing, production recommendations, and routine business processes for order management. The Agile MES optimizes scheduling, transparency, and quality assurance tracking along the AM production chain. With end-to-end transparency, traceability, and flexibility, the software lays the foundation for Agile Manufacturing. 3YOURMIND is a global organization with headquarters in Berlin, Germany, and satellite offices throughout Europe and the United States. Learn more at 3yourmind.com/
Media Contact:
Phillips Corporation : Rick Skoglund
📞 +1 617-390-3137
✉️ rskoglund@phillipscorp.com
3YOURMIND : Virginie Duport
📞 +49 157 92399505
✉️ vdu@3yourmind.com
To learn more about the Defense Industry and Additive Manufacturing, read our article "3 key missions for the Defense industry to scale distributed manufacturing"