Is Serial Additive Manufacturing Taking Off?
Blog
Jakub Karkocha
|
March 3, 2020
| 6 min read
Over the past few years, there has been a shift in how engineers approach Additive Manufacturing. Initially, the technology was focused on rapid prototyping, creating parts for testing and design iteration. But in the last five years, engineers across the world have started to focus on suitable applications for end-use goods and reaching the full potential of additive manufacturing. Medicine, aerospace, automotive, logistics, consumer goods - in every industry there are hundreds of potential products and the question is: Which products can be moved to serial additive manufacturing?
The Advantages and Disadvantages of Additive Manufacturing
Additive manufacturing engineers and designers are faced with an existential challenge - is it even possible to cost effectively move additive parts into mass production? To answer this question we need to look at the advantages and disadvantages of available AM technologies and the development of the entire process value chain.
The biggest advantage of additive manufacturing methods is opening design freedom to a level which was never known before in technologies like milling, turning, casting, injection moulding. This freedom is not limited to product geometrical shape, parts can be created with new internal structures using layer-by-layer manufacturing. Especially in the prototyping phase or high-performance products, this has been used to incorporate cooling channels directly in the model without a need of assembling the product of multiple parts. AM also allows light-weighting of the model without changing its outside geometry which is key for precision "movement" applications like high-performance cars, the aerospace industry and electrical cars.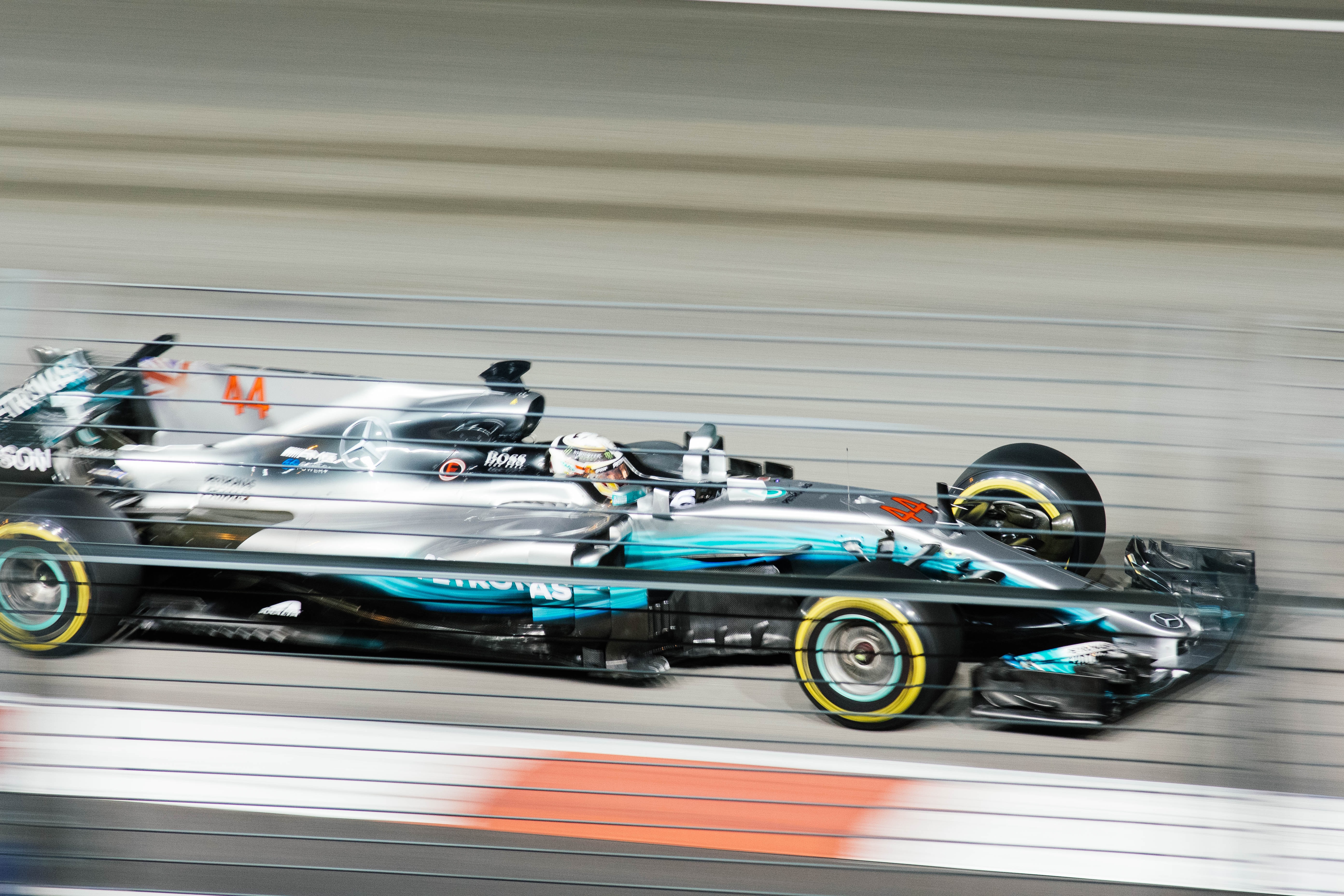 The other advantage actually steers additive manufacturing away from mass production. Since no specific tools are needed to prepare for the production of an individual product it is possible to switch the production from between products quickly or include multiple part requests in a single 3D print job. That allows manufacturers to move dramatically towards a just-in-time (JIT) manufacturing strategy. When products are needed, they can be produced at a minimal batch number to limit the warehousing time and transportation costs. This is the promise of the digital inventory for AM.
Additive manufacturing also provides the possibility to limit the amount of scrap in production processes. Just like casted parts, 3D printed objects can be used as a pre-product for the next manufacturing steps. By producing a shape using AM which is close to a final product, the milling process is simplified and the amount of scrap material can be greatly reduced.
But the technology also brings many disadvantages that have limited the number of serial additive manufacturing applications. One of the most important ones is the speed of processing. 3D printing is still significantly slower compared to traditional manufacturing methods in producing simple shapes which is directly linked to the cost of production. The applications for additive manufacturing are limited to products where assembly steps are also eliminated to make up for additional manufacturing time.
Another blocker for AM use cases has been in safety critical industries like automotive, aerospace, and medical applications where there is the lack of standards or certifications for AM processes, materials and end-use parts. This keeps AM in the prototype phase and keeps overall production costs high.
The Rise of Serial Production Use Cases
But the past few years have also seen a significant evolution in additive manufacturing machines. New technologies, like Carbon (Resin) in the USA and Spee3D (Metal) from Australia are addressing the problem of low production speed. Organizations like TüV and ASTM are creating standardized processes and reporting so that certifications for AM can take flight for end-use parts. They are addressing a variety of different industries with their applications.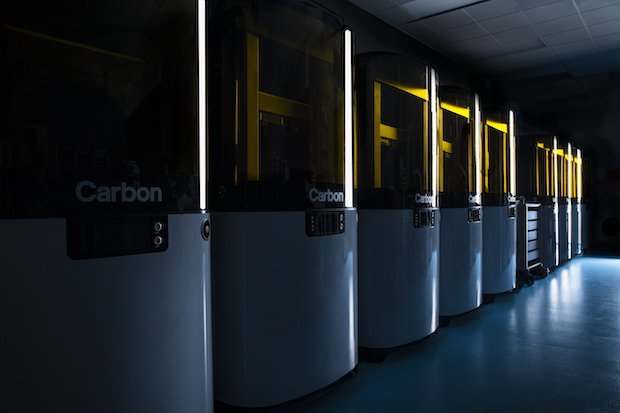 One of the other limiting factors has been the available materials and their suitability for industrial production. We see big material manufacturers like BASF, Henkel and Mitsubishi Chemical who have all started making material formulas specifically for additive manufacturing.
But the most significant marker is that the biggest companies in the world are establishing competence centers for AM to solve the last, big obstacle to accessing the potential of 3D printing - low level of knowledge about the technology and the scarcity of experts.
Landmark Serial Additive Manufacturing Applications
Erpro 3D Factory, a French company based in Paris, has been producing the world's first 3D printed mascara brush since 2018. They are producing approximately 250,000 parts per week using PA11 material in SLS technology. That includes strict standards and quality control processes to make sure that all of the produced parts are perfectly for the luxury beauty brand.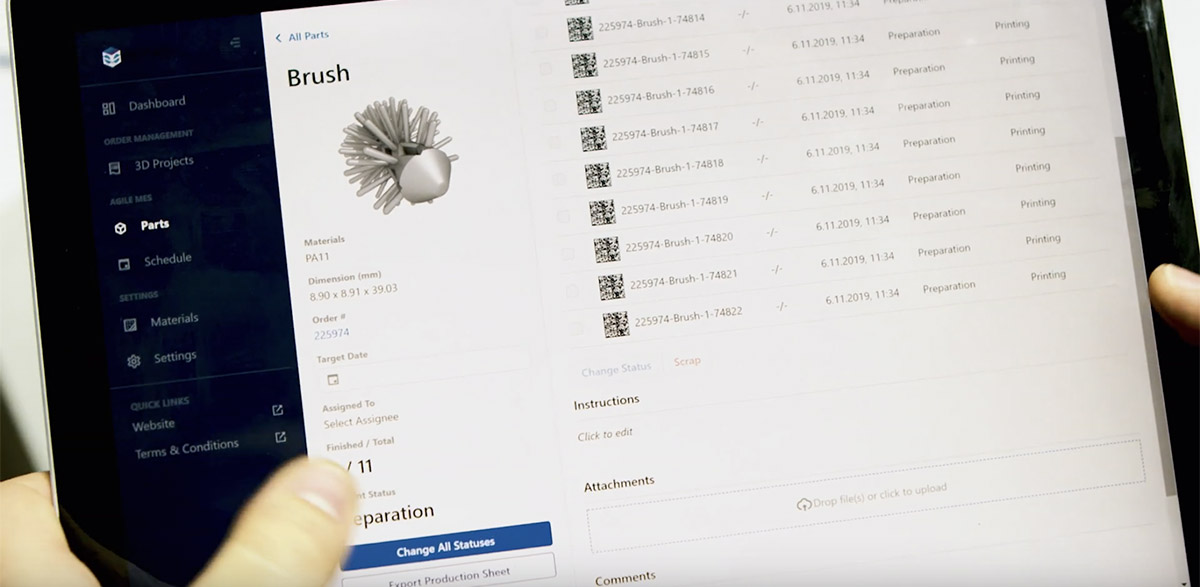 Since 2017, Airbus has literally taken flight with safety-certified, serial AM produced brackets in their A320 neo and A350 XWB planes. Those are not test use cases, but practical applications for mass transportation that are saving Airbus customers thousand in fuel costs.
Siemens Energy is another example of finding valuable 3D printed parts for their power turbines. One of the most interesting is a gas turbine burner whose production initially required 13 individual parts and 18 welds. Now the same part is produced in AM and has withstood 8,000 hours of use is produced as one piece, without any assembly.
These three cases all represent significant milestones, but when we look at the total Chanel, Airbus and Siemens Energy production streams - we see that additive manufacturing represents a fraction of a percent of production applications. From the work that the 3YOURMIND consulting team has done establishing the AM Part Identifier, that 1-5% of parts that are suitable for AM depending on the industry is probably quite accurate given the current state of technology and material costs. That means that while individual serial applications can make a dent in the bottom line, it will always be an "addition" to traditional production rather than a full replacement.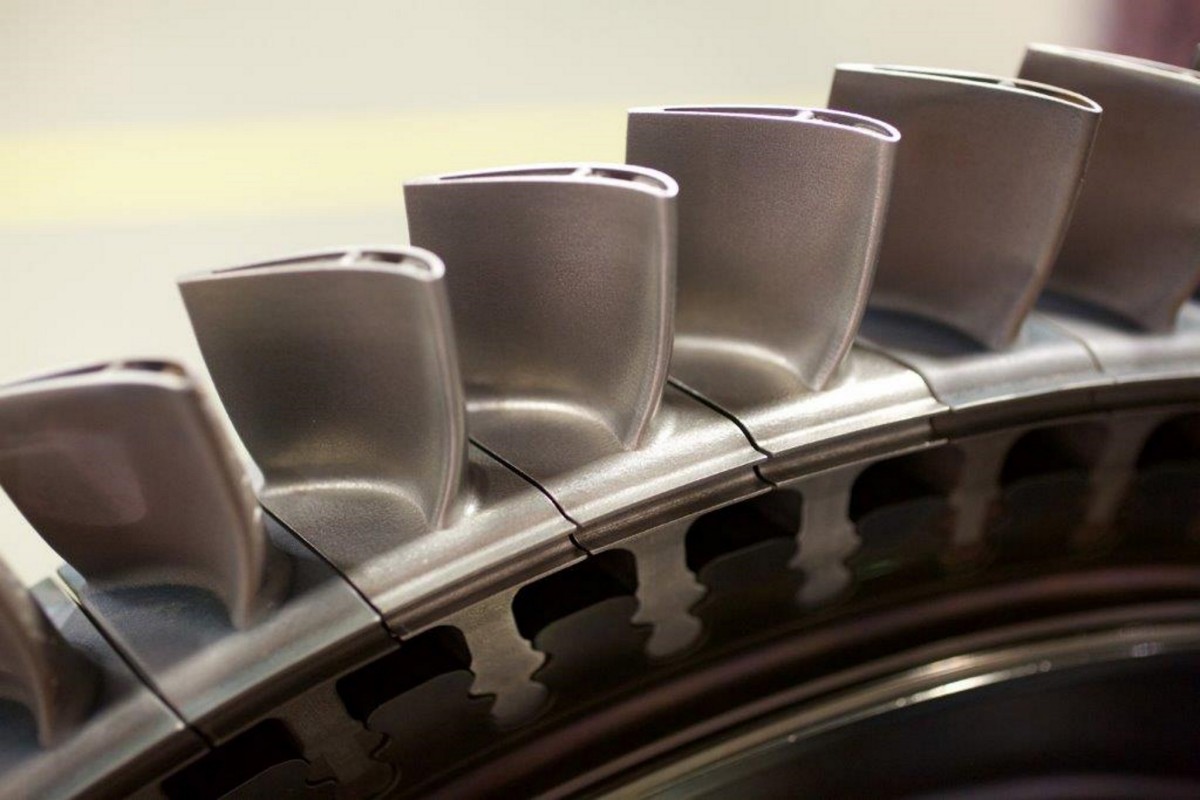 How Are Leading Manufacturers Approach Additive Manufacturing
The global EY report, released in 2019, contains quite interesting results about the true state of 3D printing. The authors compared results from interviews made in 2016 and 2019 with over 900 companies across the globe. One of the key metrics was the status of switching to serial production with AM. Already 18% of interviewees are using additive manufacturing to produce some end use components. In 2016, only 5% companies even made it to the end use stage which is more than 300% growth.
The authors actually predict that we are reaching the "break even point" and by 2022 this number will grow to 46%, another 300% increase. The highest growth rates can be seen in Asia. For South Korea it was 5% in 2016 and 28% in 2019, for China 4% and 23%. This is most likely because of the strong governmental support offered to Asian companies for implementing AM processes on their production lines.
In Europe and America the growth rates were "only" 4% and 18% for USA and 6% and 16% for Germany. This is primarily because they already have the most developed level of AM but we are still seeing growth rates of almost 300%.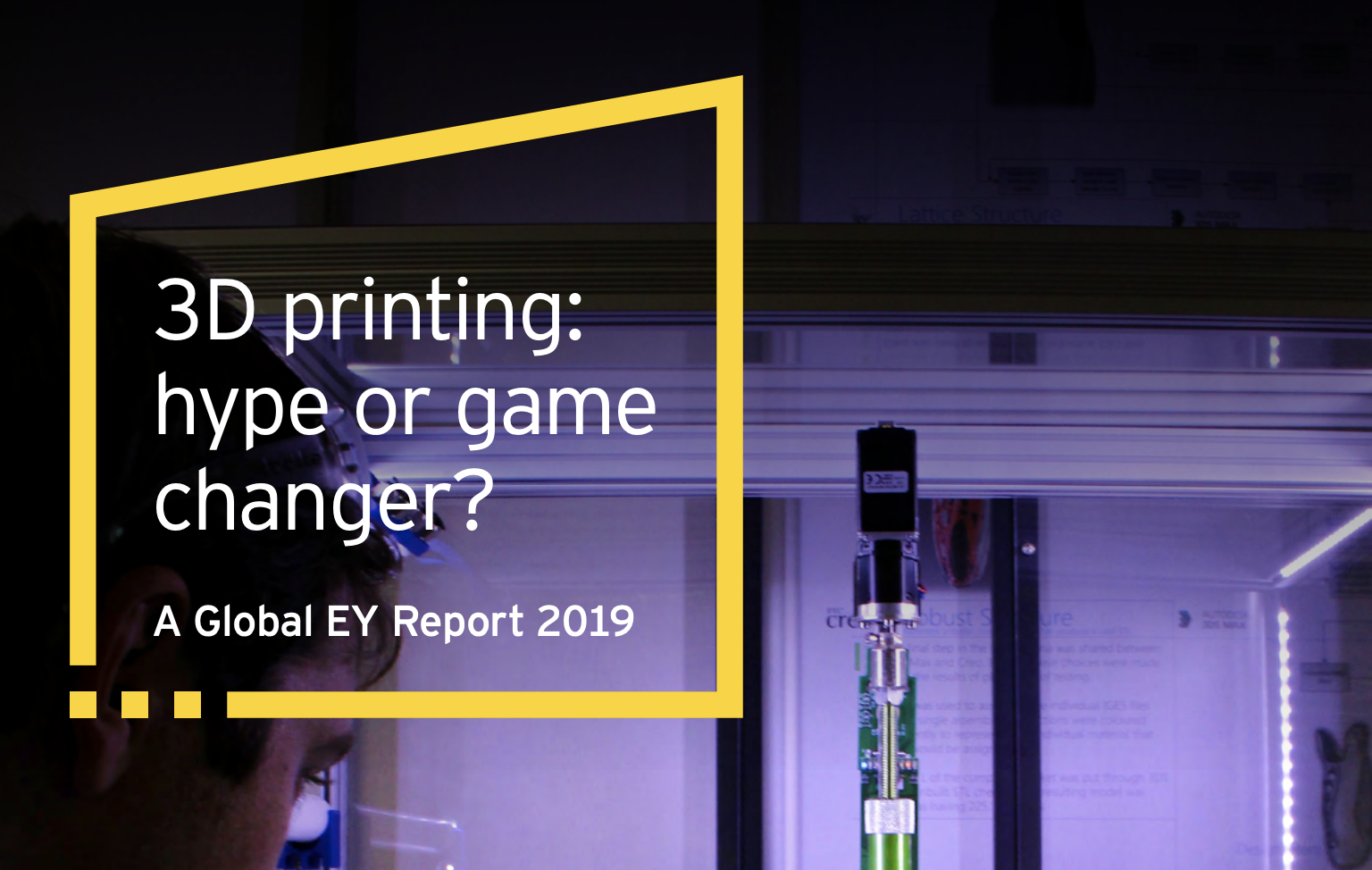 Preparing for Serial Additive Manufacturing
When we look at the news and the numbers, it is clear that additive manufacturing is hitting clear milestones in the shift from prototyping to serial manufacturing. As large companies also invest in competency centers, material advancement and technology improvements, it is also clear that on both the realization and production phases the results will become a rising tide over the next years.
Our assessment: Over the next few years, 3D printing will be seen as one of the standard tools used by engineers to produce better, cheaper and simpler products across all the industries.