Blazing Sorbets is unique because of their innovative formula to freeze alcohol. Their patented production process allowed them to commercialize frozen cocktails that keep the same percentage of alcohol (11%-18%) as the original one. Their packaging which was prototyped using 3D printing services on 3YOURMIND is the key component to marketing the product and maintaining the frozen cocktail.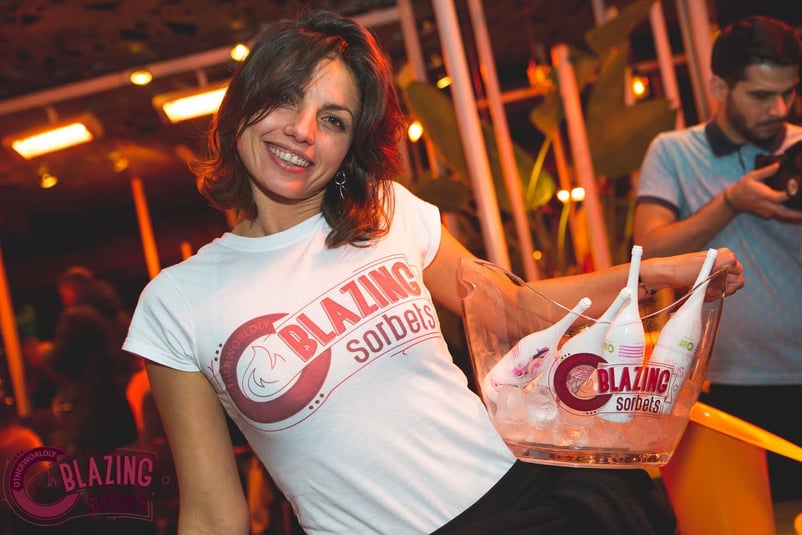 BLAZING SORBETS®
In our interview with Blazing Sorbets' CEO, Moayad Abushokhedim, he discusses how using 3D printing for the prototyping made their product possible and allowed them to quickly launch a successful product.
3D Printing and Culinary Arts is an up-and-coming portion of the 3D printing industry. How did you first become aware of 3D Printing?

When we started developing BLAZING SORBETS packaging it was very hard for us to start production in plastic, because purchasing molds for parts is quite expensive. In addition it adds a considerable amount of time to create such process. We stumbled across the new and outstanding world of 3D printing which allowed us to make this product come true.
What portion of the manufacturing process was completed using 3D printing?

BLAZING SORBETS actually introduced 3D printing from the beginning of the project, in its first step! During the initial development stage of the product, we already were able to prepare a prototype that proved the technology in order to present it to investors as well as other companies that might become customers. It provided them with a more clear, tactile "picture" that contribute to the understanding of the product in general.




What was the main advantage that you took from utilizing 3D printing?

TIME & MONEY, were the two main advantages due to the fact between 3D design and 3D printing it took one month to have a functional prototype and the cost was minimal compared to the plastic production. We used the additional time to improve the product with a series of design iterations to make the last "tweaks". Basically 3D printing allowed BLAZING SORBETS to make fast progress from design-to-production.
Do you have your own printers or do you order your products to a 3rd party? Was the quality matching your expectations?

BLAZING SORBETS uses 3D print services rather than acquiring own machines. After our meeting with 3YOURMIND we felt very confident about introducing 3D printing technology into our final product. They provided us with very high quality samples from their 3D Services and supported us with their services throughout the design progress.
Were there any particular breakthrough developments that you came to only because you used 3D printing for your product design?

Absolutely, we adjusted the design quite often to deal with the variety of filling machines and optimize the process for large scale production. Because our plastic manufacturing partner was not ready for our launch, we actually used the 3D printed prototypes to do all of the optimization for with our production system.
Did you start with clear guidelines for your functional packaging, or did those develop as you went through the design process and developed the product?

We actually had a very clear guidelines for the functional packaging, moreover receiving the first prototype quickly using 3D printing allowed us to quickly find the parts that needed to be improved.
Has the implementation of 3D printing helped you succeeding in other matters, such as gaining investments?

Well, that would be a clear "yes!". 3D Printing helped us to convince the investment partners we needed to start our production, but it didn't stop there. In fact, many people have become convinced about the product when they were able to see and feel the 3D printed packaging - even before they tasted the cocktail. So it also contributed to speeding its launch to market.
They are now available in the following flavours: The Chic & Sophisticated GIN & TONIC, The Sweet & Innocent STRAWBERRY DAQUIRI, The Strong & Mysterious MOJITO, and The Sleek & Seductive BLOODY MARY.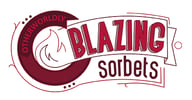 BLAZING SORBETS® is an innovating company providing a real alternative to conventional drinks, made with natural products. It is in fact, the first alcoholic product in the world which is FAT FREE & SUGAR FREE. To be enjoyed as sorbet or as high quality cocktail drink. Or both!