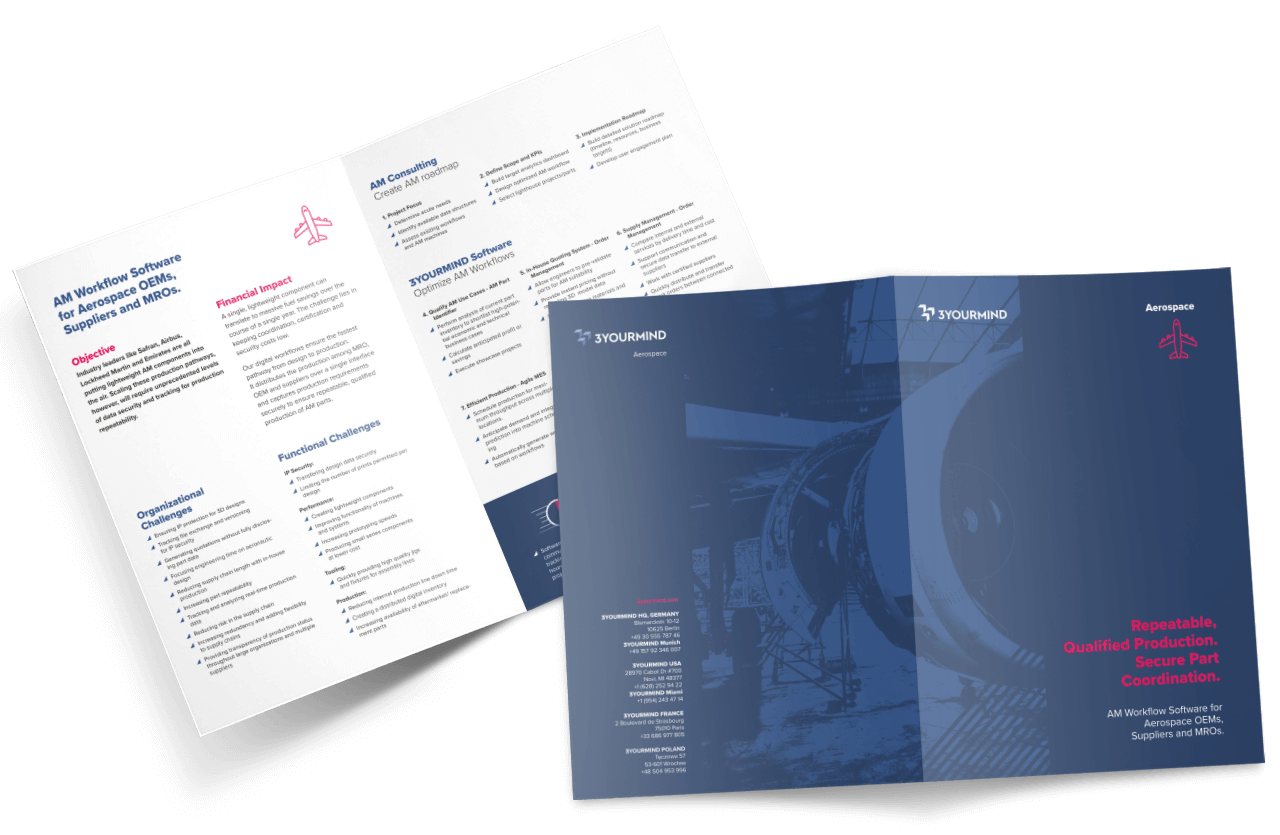 How Critical is Software to Scale Additive Manufacturing in Aerospace?
We believe digital workflows to provide transparency, repeatability and tracking is the best way to ensure a pathway from design to production. Software can distributes the production among MRO, OEM and suppliers over a single interface and captures production requirements securely to ensure repeatable, qualified production of AM parts.
Dramatically Increase the Effectiveness of your AM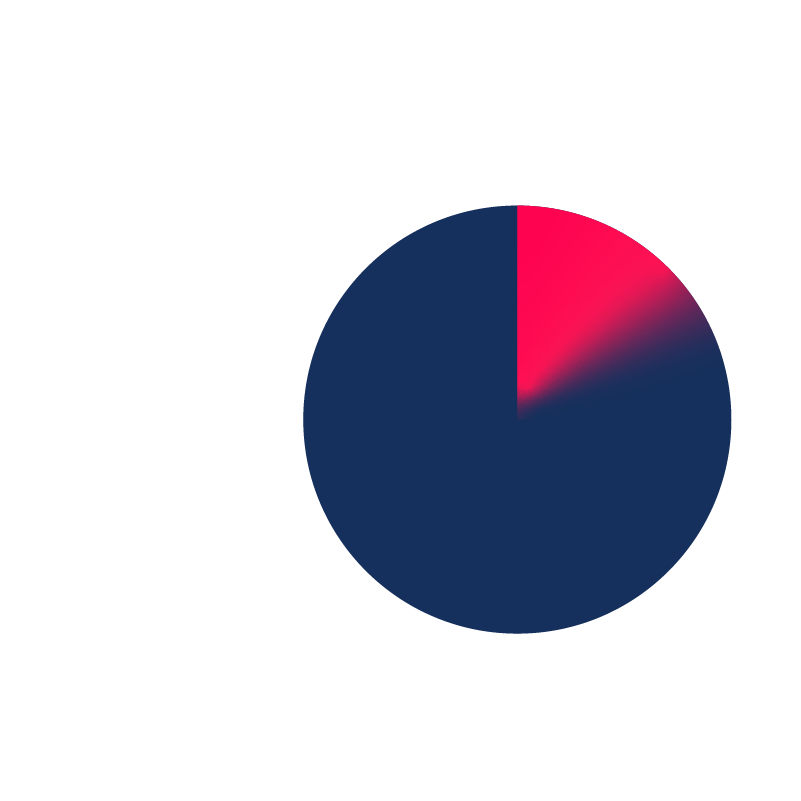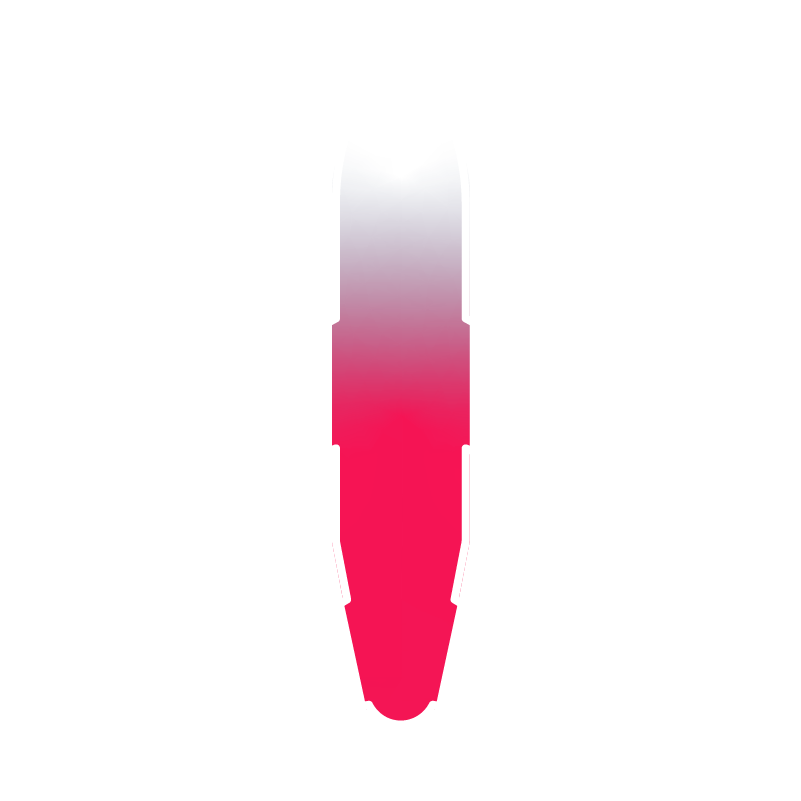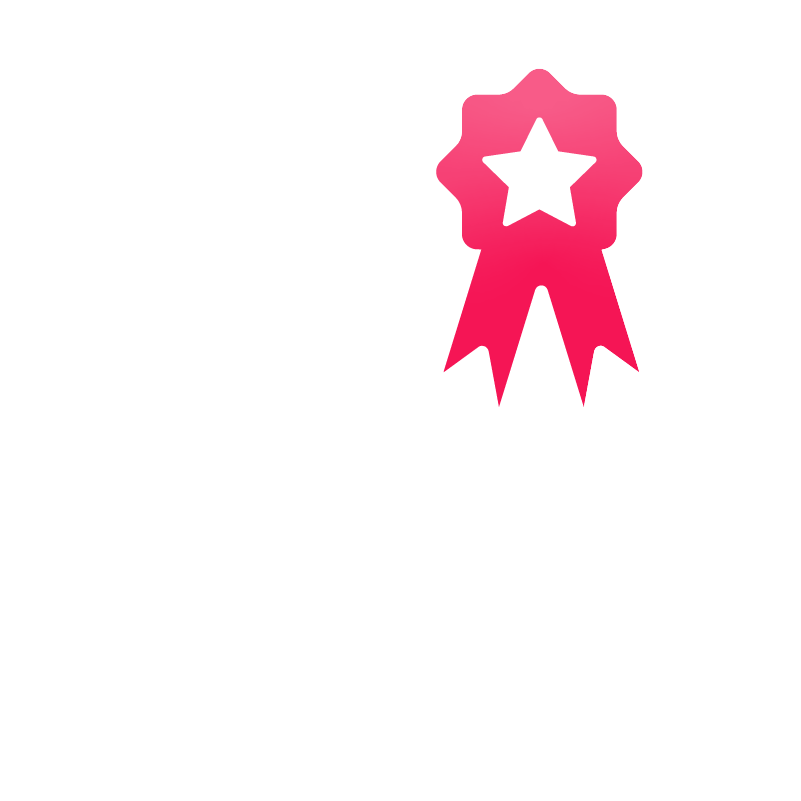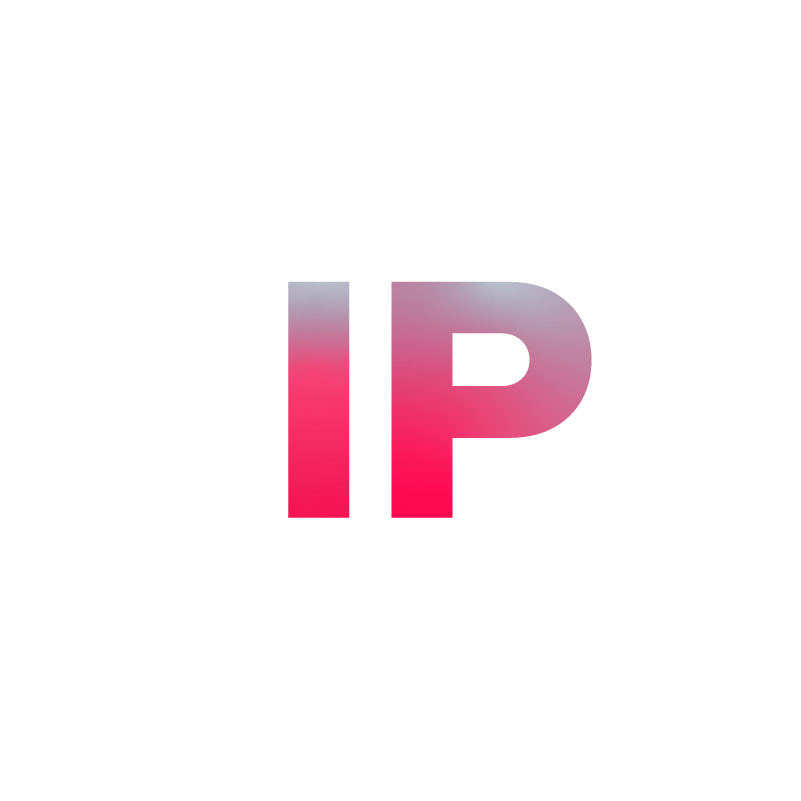 50-70% total time spent on AM project management
Across industries, using software for internal communication and tracking reduces hours spent in AM projects by 50-70% while maintaining the same level of quality.
60% of the cabin 3D printed
Etihad Airways expects to ӠD print 60% of their cabin by 2025.
Certificate
Documentation for certification and qualification was rated as the most significant hurdle for shifting spare parts to additive manufacturing.
IP protection
Aerospace maintains some of the highest levels of IP protection of any industry

The reality of 3D Printing
This is a new form of an online event on Additive Manufacturing,
proudly presented by


See the upcoming shows