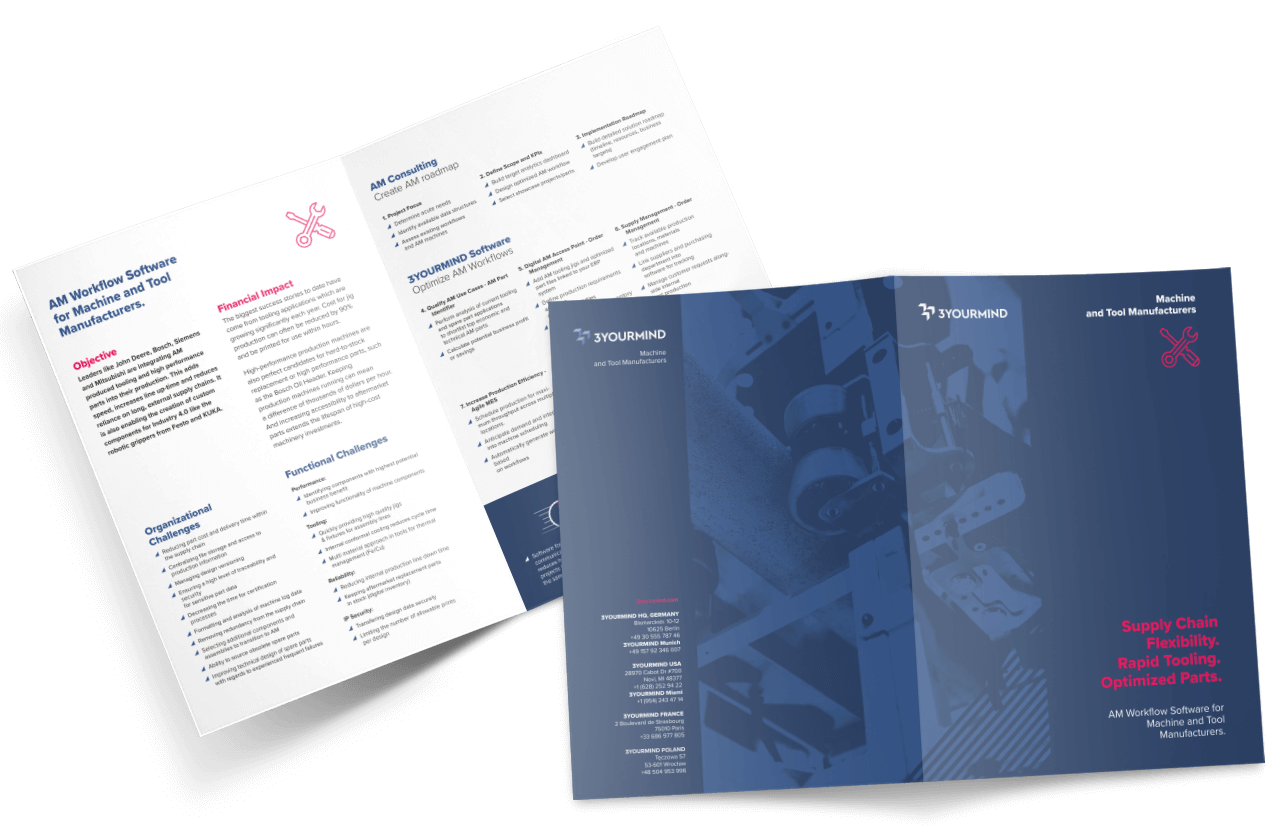 Want to bring the Financial Benefits of AM to your company?
High-performance production machines are also perfect candidates for hard-to-stock replacement or high-performance parts. Keeping production machines running can mean a difference of thousands of dollars per hour. And increasing accessibility to aftermarket parts extends the lifespan of high-cost machinery investments. Software is a critical component to establishing digital workflows that are ready to integrate conventional and additive manufacturing in your company.
Reduce costs by up to 90%. Generate new Tooling Jigs in Hours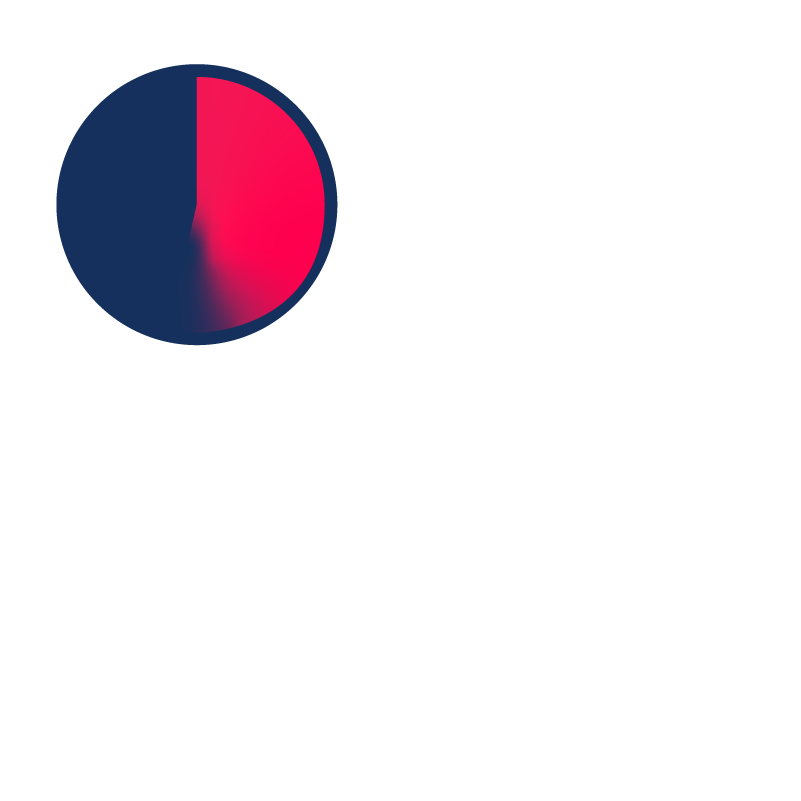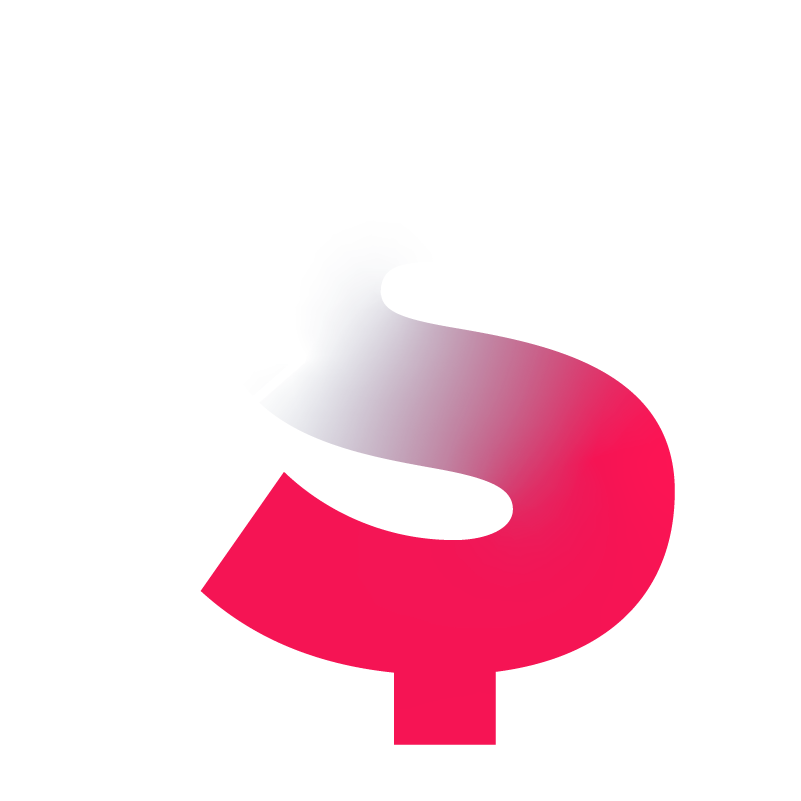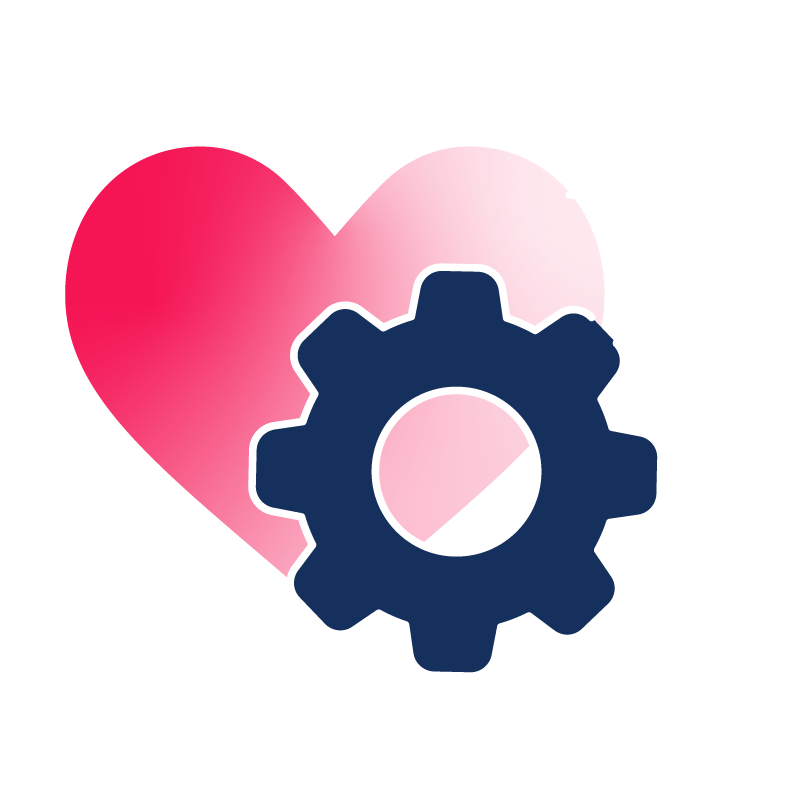 50-70% total time spent on AM project management
Across industries, using software for internal communication and tracking reduces hours spent in AM projects by 50-70% while maintaining the same level of quality.
40-80% tooling cost reduction
40-80% tooling cost reduction for parts that were a good fit to move to external additive manufacturing suppliers.
25% increase in uptime
Average of 25% increase in uptime for internal and external production machines.
Software to Optimize AM Workflows