Agile Manufacturing Execution System (MES) Software Launch
Customer Story
Press Release
Brian Crotty
|
April 2, 2019
| 4 min read
3YOURMIND, one of the leading providers of software solutions for additive manufacturing (industrial 3D printing), launches their full version of their Agile Manufacturing Execution System (MES). At the AMUG (Additive Manufacturing Users Group) trade fair in Chicago (March 31 - April 4), the company is showing the applications and streamlined production workflows they have provided to early users.
The software adds efficiency to the production floor with smart part prioritization, custom AM workflow creation, rapid scheduling and rescheduling and tracking by order, part and unit. It is the next step forward on the pathway to optimized production.
After 5 years of working with some of the biggest names in additive manufacturing to provide order management systems to scale, 3YOURMIND is extending their solutions to the production floor. They used an Early Access Program to solicit direct feedback from AM power users to solve concrete problems without long feedback cycles. The participants included representatives from the full spectrum of the AM value chain; companies including Voestalpine, Eckhart, EOS and Tenco.
Agile MES helps us to optimize our workflow so that our machine efficiency is higher. It also helped us to minimize our paper workflow as the system gives every operator the ability to check all required data, to select the right steps in post processing and to make sure every part is finished in the right way.
Tom Castermans
Founder and Owner, Tenco DDM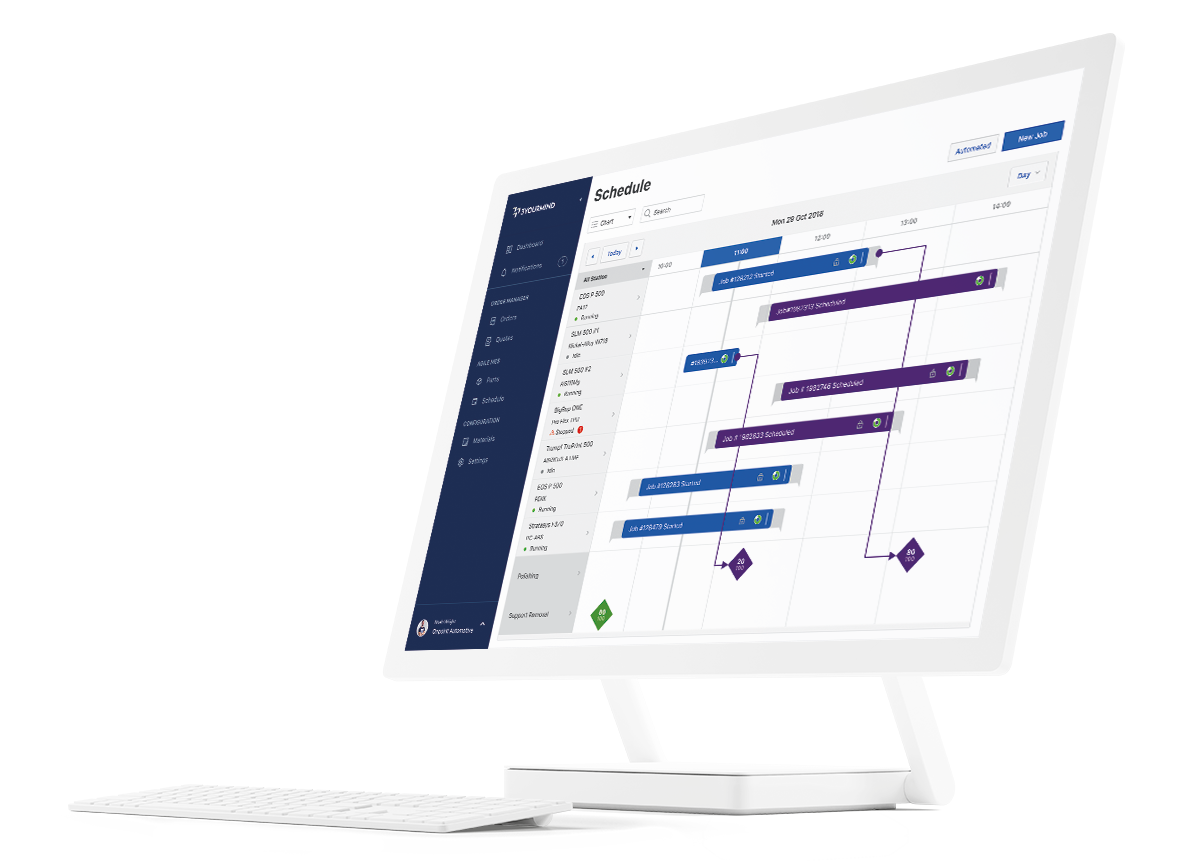 Alignment on Key Features
All participants connected around the vision of data-driven production floor automation. The Agile MES Early Access Program offered core features out-of-the-box; culled from previous customer requests. Those included smart part prioritization, schedule overview of production resources and the ability to create custom AM workflows that match the specific processes in each AM service bureau. Those aspects offer immediate benefits to the program participants.
To determine their next steps, the customers and product team evaluated the existing features and rated the potential benefit of adding different functions against the development time. They determined that linking and tracking custom workflows all the way through the post-processing value chain had the highest priority. The "part hand-off" throughout production floor had the highest error-rate and added the most complexity to manage. Having clear tracking documentation also provided the most value for adding quality control downstream.
The Agile MES EAP allowed us to move very quickly from a list of features to a prioritized action plan that we could test directly with AM users. Both our programming team and our customers were full of motivation since we knew the features would be put straight into real-world testing and that both sides would have a large impact on shaping how software can directly address production needs.
Daniel Burckhardt
Agile MES Product Owner, 3YOURMIND
In the first two months, participants improved scheduling accuracy, time estimations and worked on smart rescheduling recommendations that balance order deadlines, material selection and machine capacity. The improvement in quality and tracking was immediately visible. But also directly felt by the production engineers was significantly less time spent scheduling work and could focus on improving true production.
An additional benefit for repeated orders, all 3D files, part requirements and communication between the users and production engineers and final workflow selections were stored in a single, digital production inventory.
The next focus for the development will be machine connectivity that includes documentation of production parameters and a software evaluation of that data for quality assurance. This was rated as especially important for service bureaus who produce for the medical and aerospace industries.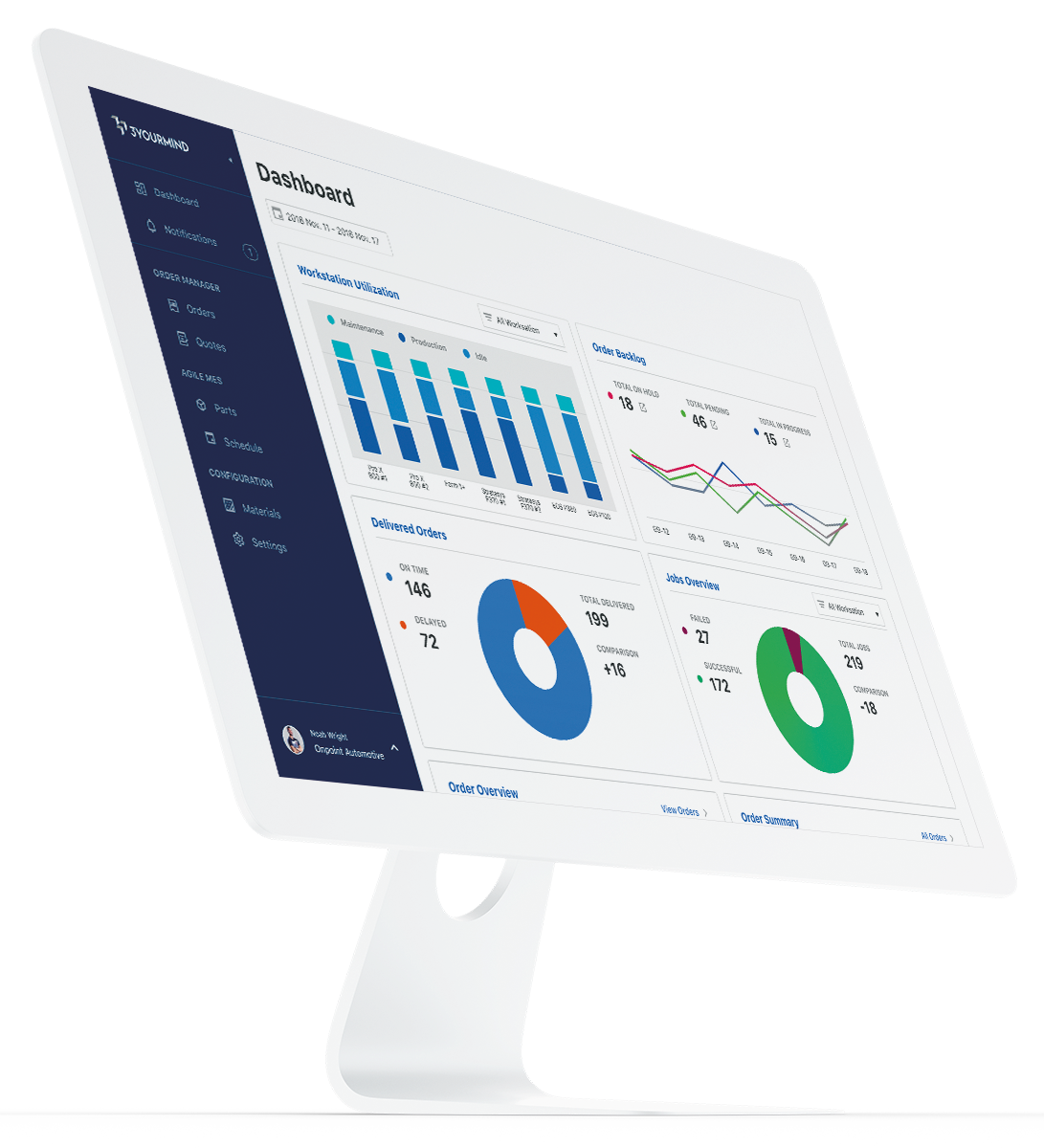 Automatic Production Sheets - 6 Weeks Flat
The program centered around bi-weekly calls to, in the words of Product Owner, Daniel Burckhardt, "release early and get unfiltered feedback". Halfway through the development period, the focus turned to supporting current manual scheduling processes on the floor, primarily the paper production lists that travel with parts and are available at each workstation in a daily worklist. Within six weeks a solution was deployed and being tested in the field. The automatically generated documents save large amounts of time at the point of scheduling, but more importantly add quality assurance by creating pre-set documentation when a production method is selected and assigned to a workflow.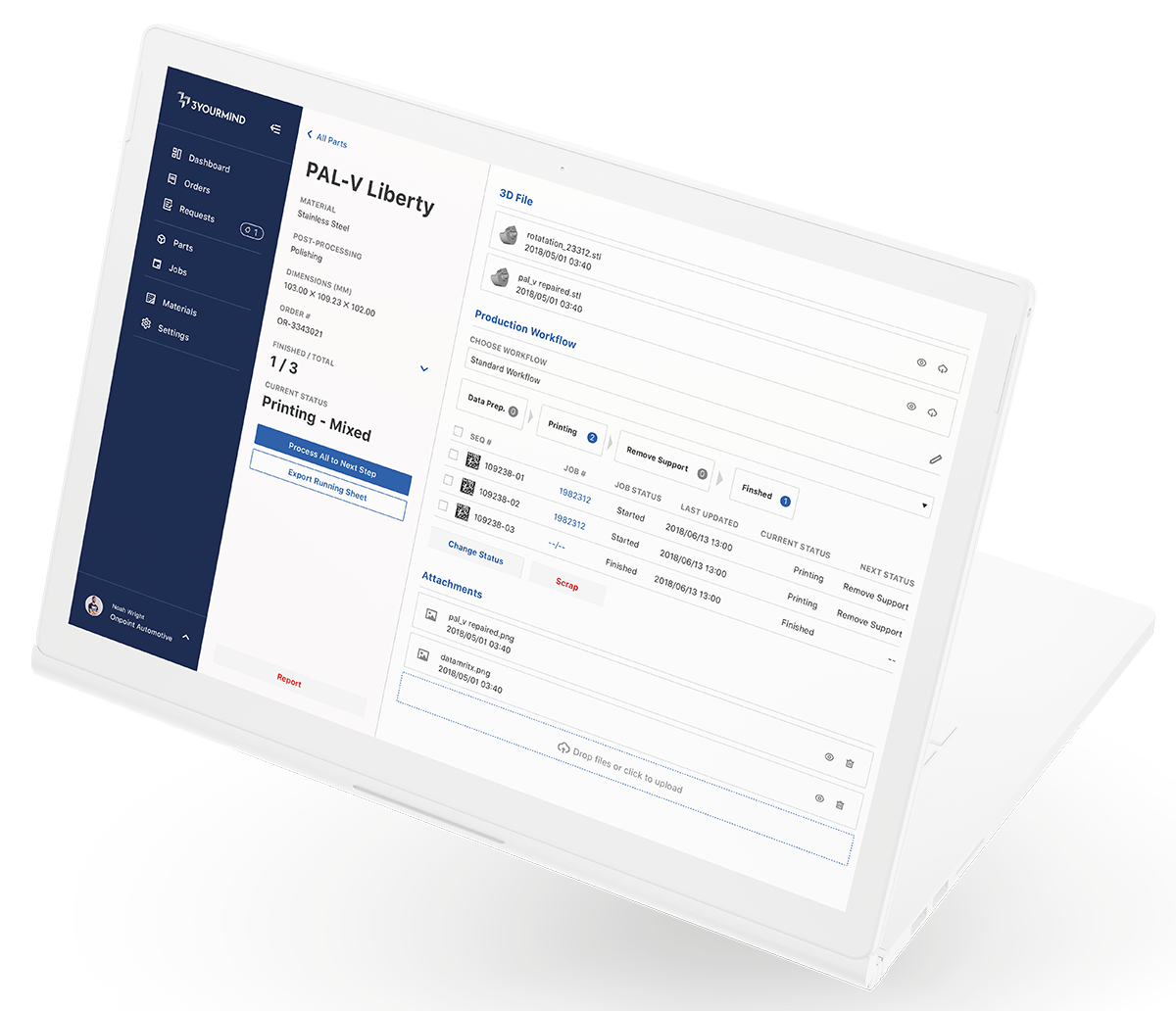 Pushing Towards Agile Manufacturing
3YOURMIND is moving the world towards Agile Manufacturing. In the coming months, they will announce how the program will continue to develop additional feature sets.
The Agile MES enables additive manufacturing facilities to benefit from digital production planning and software driven workflows to improve efficiency and machine utilization. The next focus will be finalizing machine connectivity. Stephan Kühr, CEO of 3YOURMIND, will be speaking with manufacturers about integrating their machines into the Agile MES at AMUG.
For Agile Manufacturing, the Agile MES will need to both GET and PUSH data from all major AM machines and post-processing systems. We are already integrating the data from several vendors into our software and expect to support all major machines. Receiving and processing machine data allows us to provide the documentation that is needed for quality assurance and to increase the repeatability of additive manufacturing. Pushing data directly to machines will be the key to automating production.
Stephan Kühr
CEO, 3YOURMIND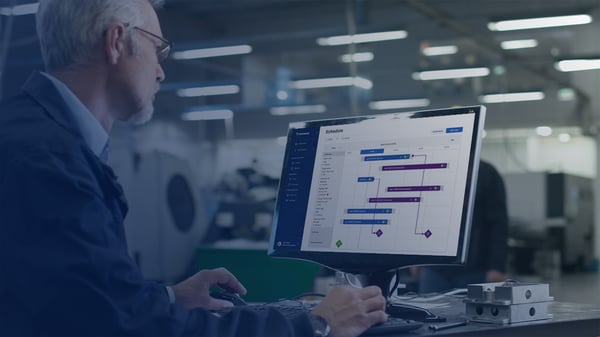 ---
About 3YOURMIND
3YOURMIND offers Enterprise Software to automate additive manufacturing processes and workflows for leading companies and 3D print services. Their product suite standardizes every aspect of the AM supply chain from analyzing historical part data to efficient order management to optimal production scheduling. The software is laying the foundation for Agile Manufacturing.
Customers who have already successfully integrated 3YOURMIND products into AM production include GKN, DB Schenker, Postnord, EOS, and other undisclosed enterprise companies.
Contact
Marketing | PR
Brian Crotty
3YOURMIND GmbH
Bismarckstraße 10-12
10625 Berlin
Phone: +49 30 555 78748
Email: press@3yourmind.com
Web: 3yourmind.com
Message to editors:
For high-resolution images or to schedule an interview with 3YOURMIND please contact press@3yourmind.com.