3YOURMIND Customer Success Stories from 2019
Customer Story
Brian Crotty
|
February 18, 2020
| 6 min read
At Formnext 2018 our team spoke about the arrival of serial additive manufacturing. This significant shift in the AM industry was a big impetus for 3YOURMIND to develop our Agile MES – a software module that is able to manage a far greater volume of additive manufactured parts.
In 2019, we added a number of customers that represent top OEM companies and AM producers - the companies that are pushing additive manufacturing to the next level. These success stories offer blueprints for business cases that will drive the next stage of additive manufacturing.
Success Story:
Erpro 3D Factory's production of Chanel brushes
There are few serial AM applications more visible than at the Erpro 3D Factory. To date, Erpro has produced over 17 million mascara brushes for Chanel. With a part that is small in size yet whose quality is paramount for Chanel as a luxury brand, it's critical Erpro is able to schedule production on their machines, adjust production based on the daily reality, and document the quality assurance for process optimization.
The 3YOURMIND Agile ERP offered Erpro the chance to consolidate the various tracking systems they were currently using into a single tool. The order management system also helps reduce the potential for human error amongst the complexity of organizing so many parts.
Erpro's CEO Cyrille Vue and Production Engineer Danny Saade discuss the advantages of streamlining using software to improve production flow.
Success Story:
Deutsche Bahn Identifies AM Use Cases for Transportation
Deutsche Bahn is a key player in establishing AM use cases for the logistics and transportation industry. They are also the driving force behind the Mobility Goes Additive network. But more significantly, in 2019 they added milestone AM parts into their portfolio that represent huge cost savings. This included projects like 3D printed braille handrails which were produced at 50% of the cost of conventional manufacturing. Another key AM use case is the secondary roll stop, a security-critical part produced from 16 kilograms of steel. By producing this part with additive manufacturing, Deutsche Bahn was able to get a train back in service within five months compared to ten months for their traditional supplier.
This step forward for 3D printing in transportation networks has been supported by the AM Part Identifier from 3YOURMIND. Deutsche Bahn uses the online interface to collect potential AM use cases from employees across the DB network. These go directly to the AM expert team at Deutsche Bahn in a pre-sorted report that highlights the parts with the highest potential for AM based on economic, technical, and legal criteria. The top parts are then further refined over the platform through a communication system between departments.
The net result for Deutsche Bahn is the development of a digital spare parts warehouse full of validated use cases, created using the AM Part Identifier.
Success Story:
Initial (Prodways Group) Triples Orders from VIP Clients
Initial is an AM service bureau, part of the French Prodways Group. They recently realized their project managers were spending a significant amount of time catering to repeat orders and small orders from their existing customer base. Those orders are an important component of their income, yet one whose overall net-worth was disproportionately lower with the hours spent managing each project. High-value and high-complexity projects were falling by the wayside.
Over the course of 2019, they began using the 3YOURMIND platform for small and repeat orders. Within a few months, their VIP customers had tripled the number of orders placed over the platform.
Most significantly, repeat orders could be submitted within seconds: the entire process was visible online, and Initial was tracking all order progress within the online platform. All coordination time for the smaller and repeat orders was eliminated and replaced with automation, freeing the project managers' time to focus on cultivating new projects with higher-end customers.
Initial is a showcase success story of how streamlined digital software can AM services focus on production instead of paperwork.
Success Story: Bosch and Gefertec Analyze Parts for 3D Printing Technology
Bosch and GEFERTEC use the AM Part Identifier to automatically evaluate parts for new AM Technologies they developed. Both systems are targeted at parts that are not traditional candidates for additive manufacturing. The GEFERTEC machines produce large metal parts which were considered too expensive for traditional AM metal production. Bosch targets small series, full plastic parts with end-use ready material properties as a replacement to traditional molding technologies.
Both companies worked with 3YOURMIND over 2019 to create custom evaluation formulas in the AM Part Identifier. In each case, the algorithms are tailored to the specific technical and economic criteria that make good AM use cases for their AM machines. Anyone using these AMPI algorithms will see a recommendation for those specific technologies and are able to green-light the right parts. These AM machine producers also benefit from customers who will now get a quicker return on investment, helping their AM department grow even faster.
Both Bosch and GEFERTEC speak about the advantages of using software to evaluate parts in this press release.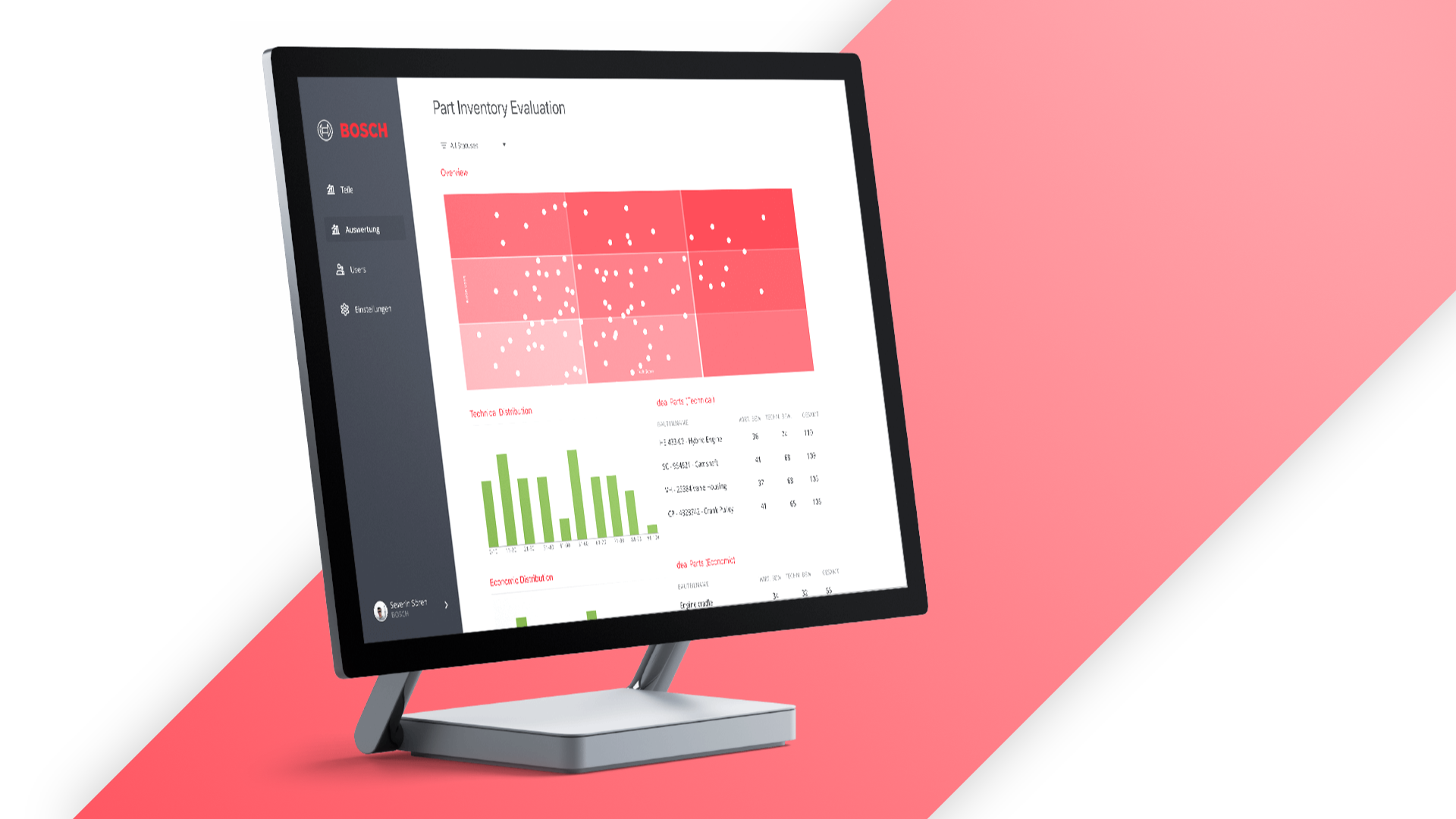 Success Story: Rapid Manuf Reduces Quote Turnaround Time by 60%.
One of the most positive indicators for additive manufacturing in 2019 was the number of service bureaus asking for functionality to process a higher volume of orders. Among those was Rapid Manuf (formally Valla) who uses the Agile ERP to process quotes one-third of the time.
This is important for landing key customers where time is one of the primary deciding factors in purchasing decisions. For instance, using the Agile ERP, a specific repeat customer in the Orthopedic industry can now place an order that goes into production the same day and is delivered within 48 hours.
This is Agile Manufacturing.
A Glimpse into the Future
In the 1970s, the internet began revolutionizing communication. In 2020, additive manufacturing is revolutionizing production. It will take leaders to drive this movement forward. The result will reshape history.
3YOURMIND helps additive manufacturers successfully achieve automated workflows. Learn how 3YOURMIND customers are utilizing additive technology to build parts on-demand.