AthenaDiaX uses 3YOURMIND for wearables prototyping
Brian Crotty | August 9, 2016 | 3 min read
As medical and sensing technologies become more accessible and more inexpensive, firms like AthenaDiaX are able to quickly implement wearable sensors into diagnostic devices for clinical trials. 3D Printing plays a key role in speeding up the process of making that data accessible.
3YOURMIND's platform allows a streamlined workflow to have prototype and small-batch devices printed by professional vendors. The time which used to be spent on project management and production oversight can now be applied directly to development and implementation.
3YOURMIND's platform gives AthenaDiaX the flexibility, speed and reliability to develop innovative products for all the medical scenarios they encounter.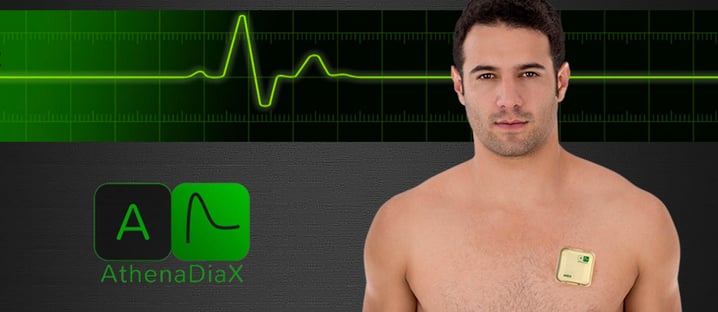 Wearable Technology
Wearable sensor technology is probably the most significant change that the medical industry will face in the next 5-10 years. It represents a significant shift towards personalized medicine, specific to each individual. But the human body is also one of the most personal objects in the world. Unless a device is fit to the unique contours of the human body the results often don't capture the true potential of the individual.
3 Years ago in Berlin, AthenaDiax GmbH recognized the opportunity that wearables presented to reshape medicine. They chose the niche of clinical trials where they can have a direct market, but still create custom devices using the newest technologies. Quantity isn't the priority, rather getting a good cross-section of results with a minimum of input from the end users.
Wearable devices mean that results are regularly recorded and at a higher fidelity from study participants. The costs of running a trial falls significantly because the organizational costs are removed - participants don't need to come to an office for measurements. And the broader spectrum and additional data points that come from wearable devices mean that the studies results are more accurate and more informative.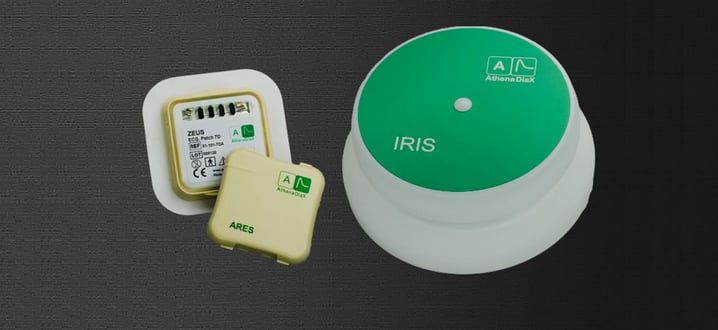 3D Printing for Faster Prototyping
But a constantly changing toolbox means that there is also increasing pressure to quickly new technologies and designs. AthenaDiaX solved that problem by implementing 3YOURMIND into their workflow.
When they are creating new designs for their long-term EKG monitoring devices, they turn to 3YOURMIND to create their trial devices before doing small-batch production. And most importantly it removes the requirement to have an in-house 3D Printer to manage, especially when we need to print in a variety of different materials.
3YOURMIND is by far the cheapest and easiest method to develop our prototype devices. We are able to get our 3D Printed objects with a click, what before took hours of communication time with 1-2 outside venders. And the quality is excellent.
Felix Peuthert, Product Manager, Technical Production Team,
AthenaDiaX GmbH
The other key benefit of 3YOURMIND is access to Professional 3D Printing Services. The resulting quality of the 3D Prints that are ordered is quickly approaching the quality they receive when they move into small batch production. That means the users of the prototype devices from AthenaDiaX don't even know it is a prototype. "The 'placebo effect' is removed because it looks just like our other devices" says Peuthert.
Expanding Workflow to Include Production
"It is just a matter of time before the cost of 3D Printing drops to be competitive with their current small-batch production services" says Stephan Kühr, CEO of 3YOURMIND. That is where 3D Printing will really hit a turning point and become the Additive Manufacturing Solution of choice. We see more and more objects printed over our platform and that leads quite naturally to higher production volumes and lower costs.
We look forward to a point in the nearer future where after AthenaDiaX's prototype has been successfully test, they can just log back into 3YOURMIND, select the model and order 300 and know that they are getting the best price available!
Stephan Kühr, CEO,
3YOURMIND GmbH
At that point Prototyping and Manufacturing can be handled from a single platform, 3YOURMIND. The shorter the workflow, and the more concise the production chain - the quicker firms at the forefront of innovation can roll out new products.
And just wait until 3YOURMIND is able to print the electronics for AthenaDiaX as well...