How 3D Printing Service Providers Can Overcome Manual Quoting
Blog
Ana Carolina Rocha
|
February 27, 2018
| 3 min read
Discover how 3D printing service providers can streamline their operations by eliminating manual price quoting.
Capturing the growing demand in a complex market like 3D printing is always challenging. The different issues of each customer are evident in processes that demand high precision and expertise. Meeting incoming customer requests is not yet a problem, but how will you adapt as your demand triples in the next 1-2 years?
Controlling the Quoting Process
When the amount of order requests increases, manual processing can quickly get out of control and this is exactly where the vulnerability to several mistakes grows, especially when diverse factors affect the costs of service and a final product. Just to mention a few, the complexity of the 3D model, its scale, the technology and materials to use, the colors, and finishing.
Another key issue originating from manual processing is the lack of transparency. In the case of a mistake in quotations, the difficulty lies in tracking and identifying where they originated. Unfortunately, this slows down the sales cycles, ultimately resulting in the loss of a significant amount of deals.
For example, some businesses address the problem by hiring extra employees to speed up the processes and reduce the most frequent errors caused by mental exhaustion. But qualified workers are hard to find and often aren't affordable for most mid-size businesses.
Other 3D printing services address their difficulties by adding additional controlling steps - but that does not solve the problem of slowing down the sales cycle, in fact, it probably makes it worse.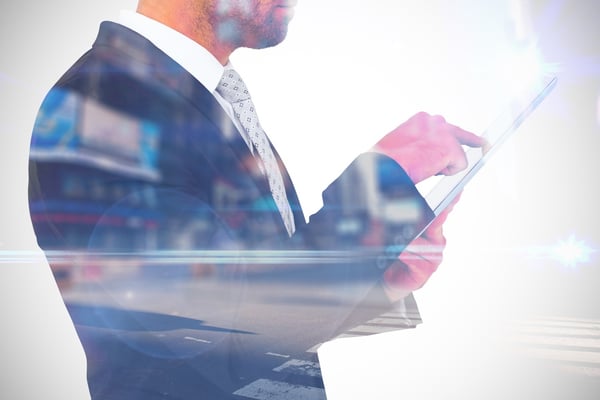 Why is Automation Profitable (and Necessary!)
The best way of avoiding errors while experiencing an important order growth is to streamline processes. The automation of price calculation with a custom algorithm gives an agile response to customer requests and moves the decision-making to them. This also reduces steps and complexity for workers, the processing speed increases, and eliminates a good percentage of manual errors.
An Online Platform that Processes Customer Requests for You
Although customizable and manual stages are and will remain important for 3D printing services in project handling, automation can be implemented in those problematic areas where manual intervention is not necessarily critical. One is the filtering of those projects of higher relevance and profitability, solving the problem of the slow down in the sales cycles without losing one customer.
This is possible thanks to the 24/7 accessibility that the platform itself can bring, in addition to the fact that managing orders and projects online provides transparency, also by reducing email threads, while it keeps production and fulfillment on one unique platform.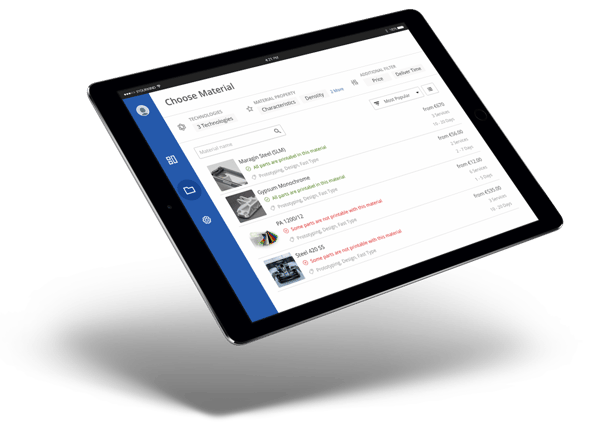 For example, GKN has not only gained an agile response to customer requests for Metal Printing, but they have found the method to digitize their sales processes and widen its reach. "We want to use the time we gain through a more efficient ordering process to interact directly with our customers – for dialogue, developing joint strategies, and also for individual consulting on complex topics. The time is much better invested in these areas for both our customers and for GKN." Dr. Peter Oberparleiter.
Automated ordering systems and pricing formulas can not only generate a great impact on established and growing businesses, but they can also be really meaningful to starting ones.
Meeting AM Demand
With the rise of Industry 4.0, it is essential to address key problems with a high grade of automation, wherever possible. Only by removing manual mistakes, unnecessary review processes, and providing clear production recommendations can AM maintain its growth pace. For you as a 3D service provider, the earlier you can integrate automation tools, the earlier you can speed up your own sales cycles and concentrate on expanding your own production and adding unique production capacity to the global AM ecosystem.