Initial uses order automation software to focus on high-value, high-complexity additive manufacturing
Customer Story
Press Release
Brian Crotty
|
October 23, 2019
| 2 min read
Over 100 enterprise customers are already using Prodline, the digital platform customized by 3YOURMIND for INITIAL. After six months, the majority of small and mid-sized orders are processed by a single employee so their dedicated sales team can focus on high-value and high-complexity projects. The cost savings and shorter lead times substantially benefit both Initial and their customers.
Custom Order Intake Software
More than a year ago, INITIAL, a Prodways Group company and 3YOURMIND, a leader in AM workflow software, began to speak about how a collaboration could increase the number of additive manufacturing orders that were processed for the existing INITIAL customer base. In France, Prodways is already pushing the industrial applications of additive manufacturing with customers from the sports industry, medical and aerospace sectors. The parts that are already in serial production have placed INITIAL at the center of innovation, but to scale their production and increase the overall utilization of their machines, they needed a solution to automate order processing.
3YOURMIND and INITIAL worked closely to develop, test and customize the order management software to integrate within the existing production ecosystem. This included adding intermediary processing steps to match current workflows, matching pricing formulas to their existing calculation methods, and customizing the checkout procedure to account for their existing long-term purchasing relationships with their customers.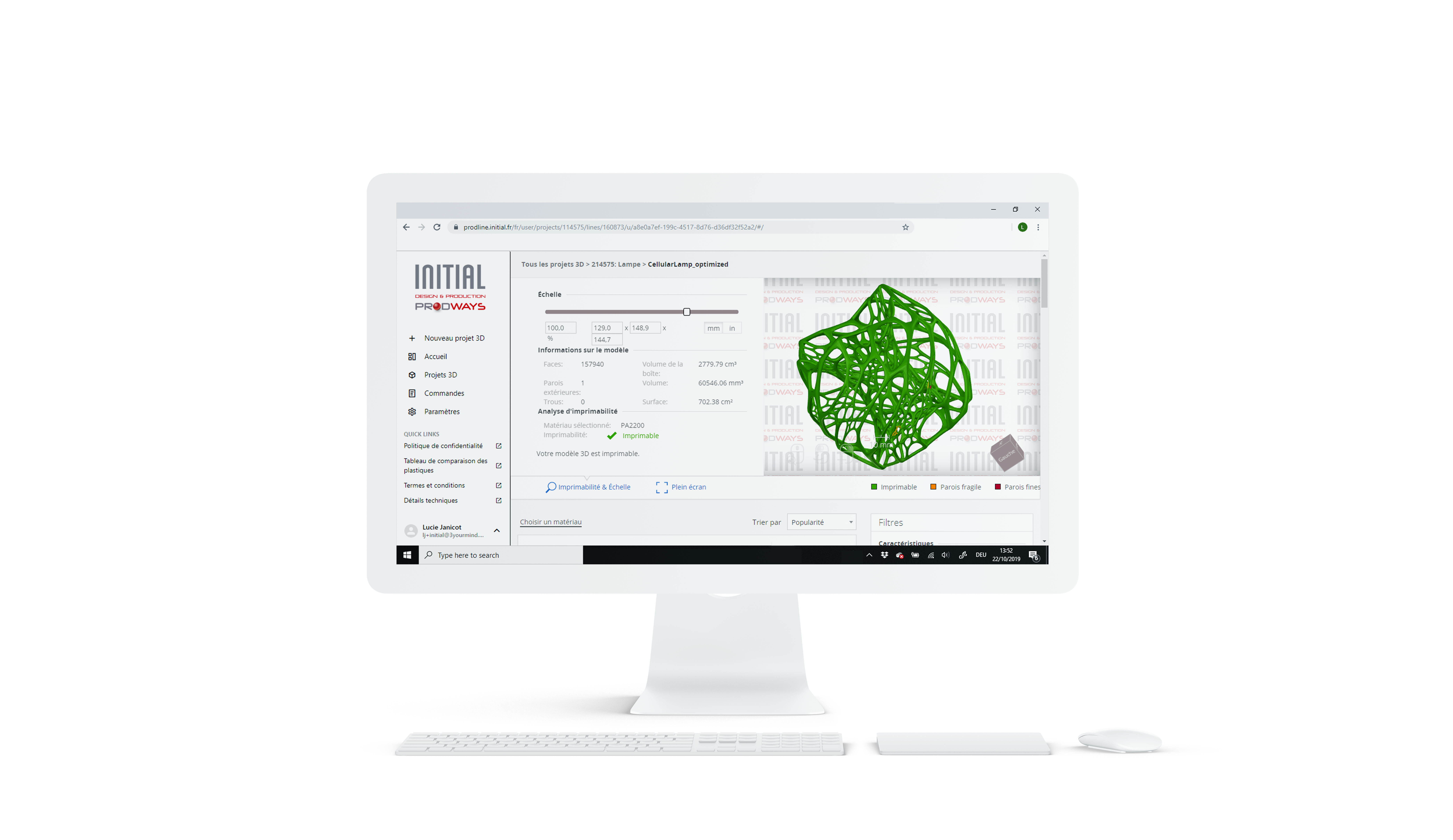 INITIAL estimates that in the near future a significant amount of their AM production orders will be managed solely over the software. More importantly, these incoming order from over 100 existing customers can be processed by a single employee due to the high level of automation and the tools in the software to validate files, select production technologies and verify production requirements.
Our customers are happier with shorter lead times, and our sales team can focus on the high-value problem solving that will help INITIAL to scale. 3YOURMIND brought experience with integrating their software into other large production environments. Now, our AM workflow syncs with other production structures and allows our customers to quickly and accurately set up their orders.
Raphael Martin-Cocher, Sales Manager
INITIAL, a Prodways Group company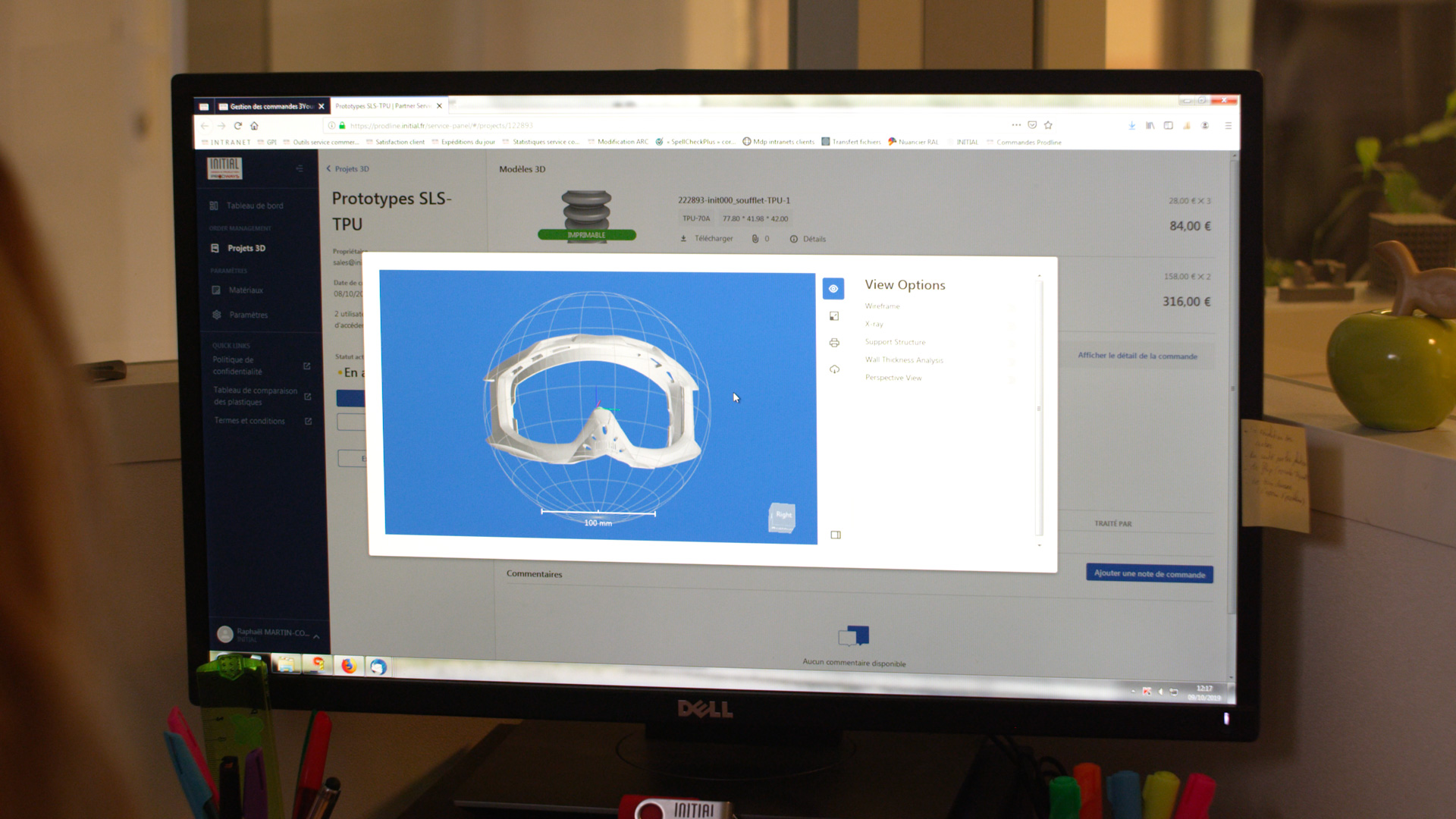 Benefits of AM Order Automation
The primary efficiency gains for INITIAL are by empowering their customers to directly place AM orders . The 3YOURMIND platform guarantees file accuracy and guides the ordering process for their customers. The order intake happens immediately at any time including evenings and weekends. The result is reduced costs by allowing customers to setup and manage their own projects, while customer satisfaction has simultaneously increased, because they can also provide shorter lead times across their own production.
Payment is handled by the existing purchasing agreements that INITIAL has with their customers, however all project documentation and cost tracking is maintained in the 3YOURMIND platform and available as an export into the global Prodways ERP system. This allows their accounting department to optimize the overall profitability of the business unit.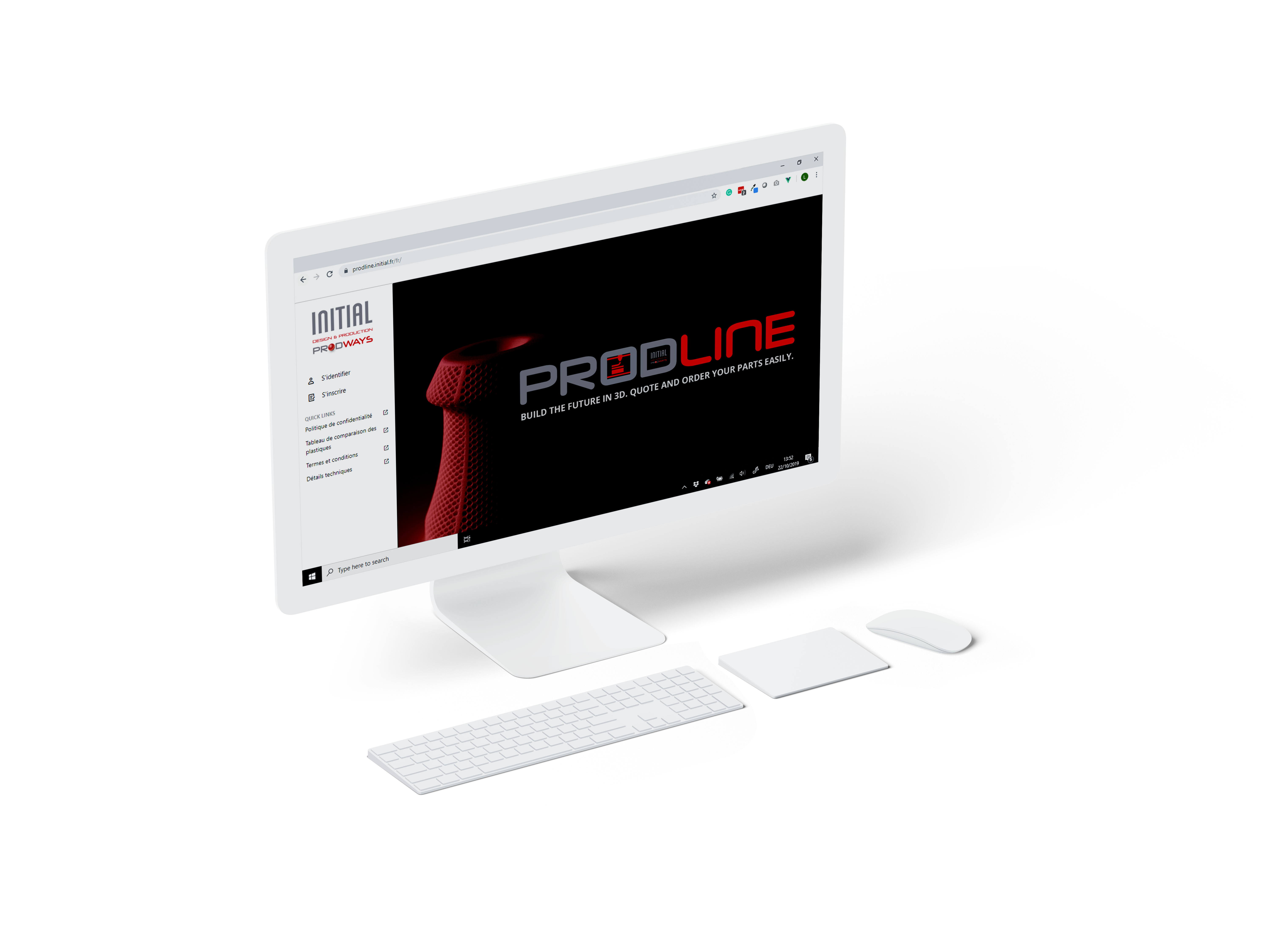 Moving towards Series AM
Automotive has been a focus in the first roll-out of the ordering software within INITIAL. Faster ordering access helps their engineers prototype and iterate quickly at the design phase from distributed development centers across France and around the world.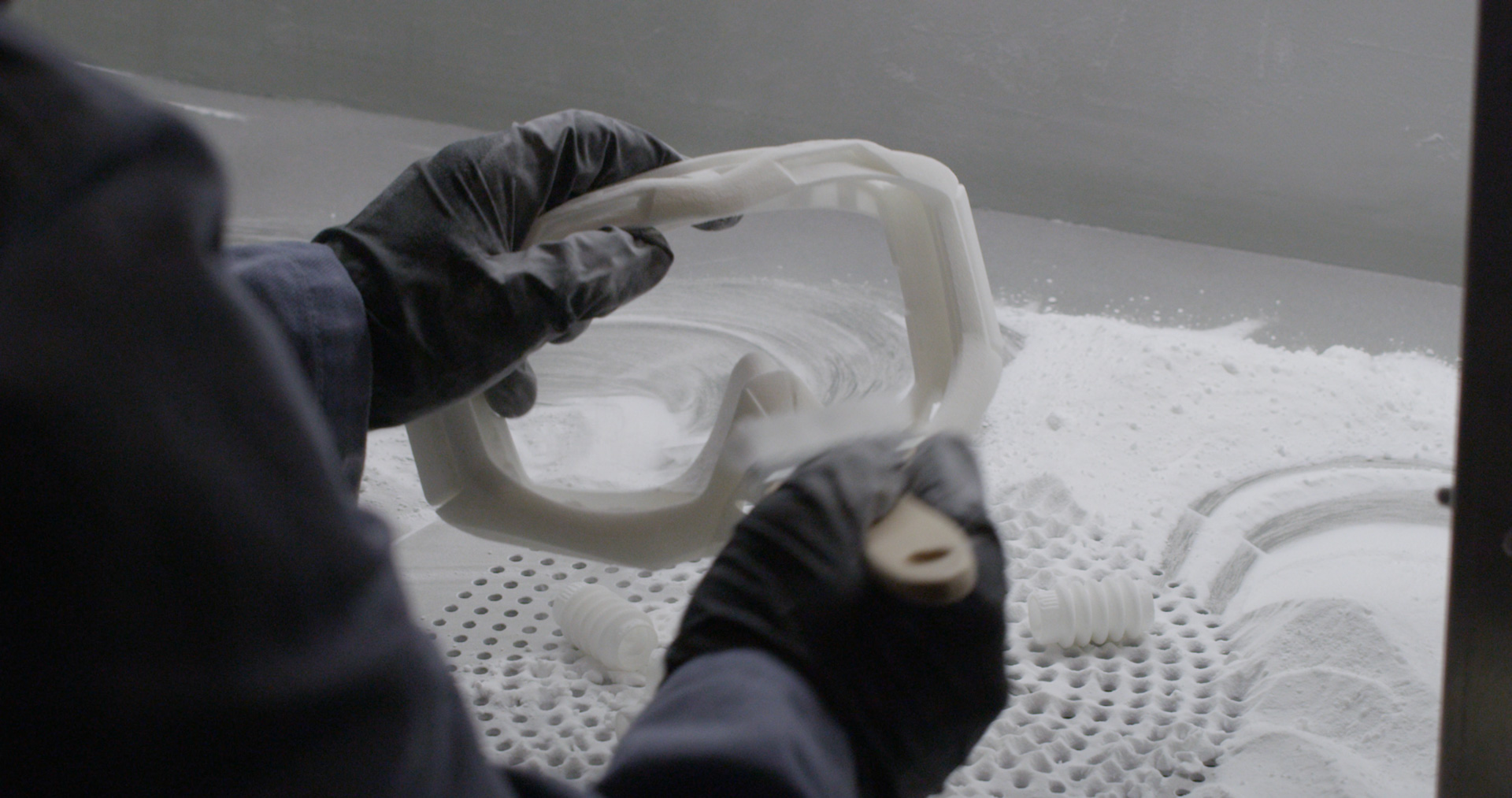 About INITIAL
INITIAL was established in 1991 and became a subsidiary of Prodways Group in 2015. INITIAL is a parts production center that provides solutions for various industries including aeronautics, medical, automotive and luxury goods. Its design office is able to drive the design and development of any product, drawing on its unique and recognized know-how in design, CAD development and digital simulation.
Thanks to its high-tech machinery, the company has mastered the 3D plastic printing technologies FDM, SLA, SLS, DLP, PolyJet, offers 3D metal printing for the production of complex parts and also offers tooling and thermoplastic injection or 3D scanning solutions. INITIAL responds to complex industrial problems and supports its customers in their projects, from prototypes to serial production.