Meshify Lattice Structures: Lightweight Components
Interview
Brian Crotty
|
February 15, 2017
| 3 min read
Meshify is a software tool which enables designs that take full advantage of 3D printing and create something that's never been available before. The secret of Meshify's successes lies in their innovative algorithms that create structures with significantly less material. This has a significant impact on 3D printing, where material is in direct proportion to cost and production time. Over the past few years they have developed advanced processes to reduce the material while maintaining the strength of industrial components.
Erik Andreassen, company's cofounder, give us an insight on why transforming solid objects into a lattice structure can improve product's features especially lightweighting and material performance.
Brian Crotty: Could you tell us more about your particular lattice structure, and explain us why should customers prefer it over solid objects?
Erik Andreassen: A lattice structure is a lightweight form consisting of connected rods. There are several reasons to prefer a lattice structure. In first place, they are faster to print than corresponding solid structures. Second, taking the thermal process into consideration, these structures become considerably easier to print than corresponding solid structures.

Thirdly, the final piece's weight is significantly reduced, and it enables at the same time beneficial thermal properties in the final component (it works as insulation or distribution of heating, decreasing thermal stresses).
Explore Solution for Print On-Demand
BC: Are you saying that lattice structures are ideal to be additive manufactured?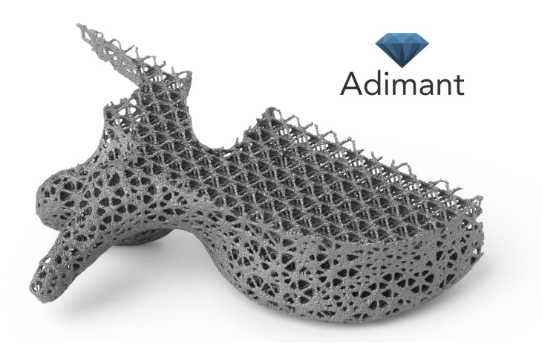 EA: It is a fact that lattice structures are very well suited to 3D-printing. As mentioned above, they are faster and easier to print comparing to solid structures. Also, the final structure is lighter. On the other hand, lattice structures don't fit into conventional manufacturing processes without requiring complex assembly. That is removed with fully additive manufacturing processes.
BC: Do people have to worry about trading structural integrity for weight when using your process?
EA: The short answer would be "Yes!"
A longer answer would be that almost all mechanical/structural parts are over engineered, which is not so relevant for conventional manufacturing. But for 3D printing it is always cheaper and faster to print less material (the least profitable object that could be 3D printed is a solid block). Furthermore, the Meshify Pro offers structural optimization to adjust your part for a given load and while still meeting the required safety factor.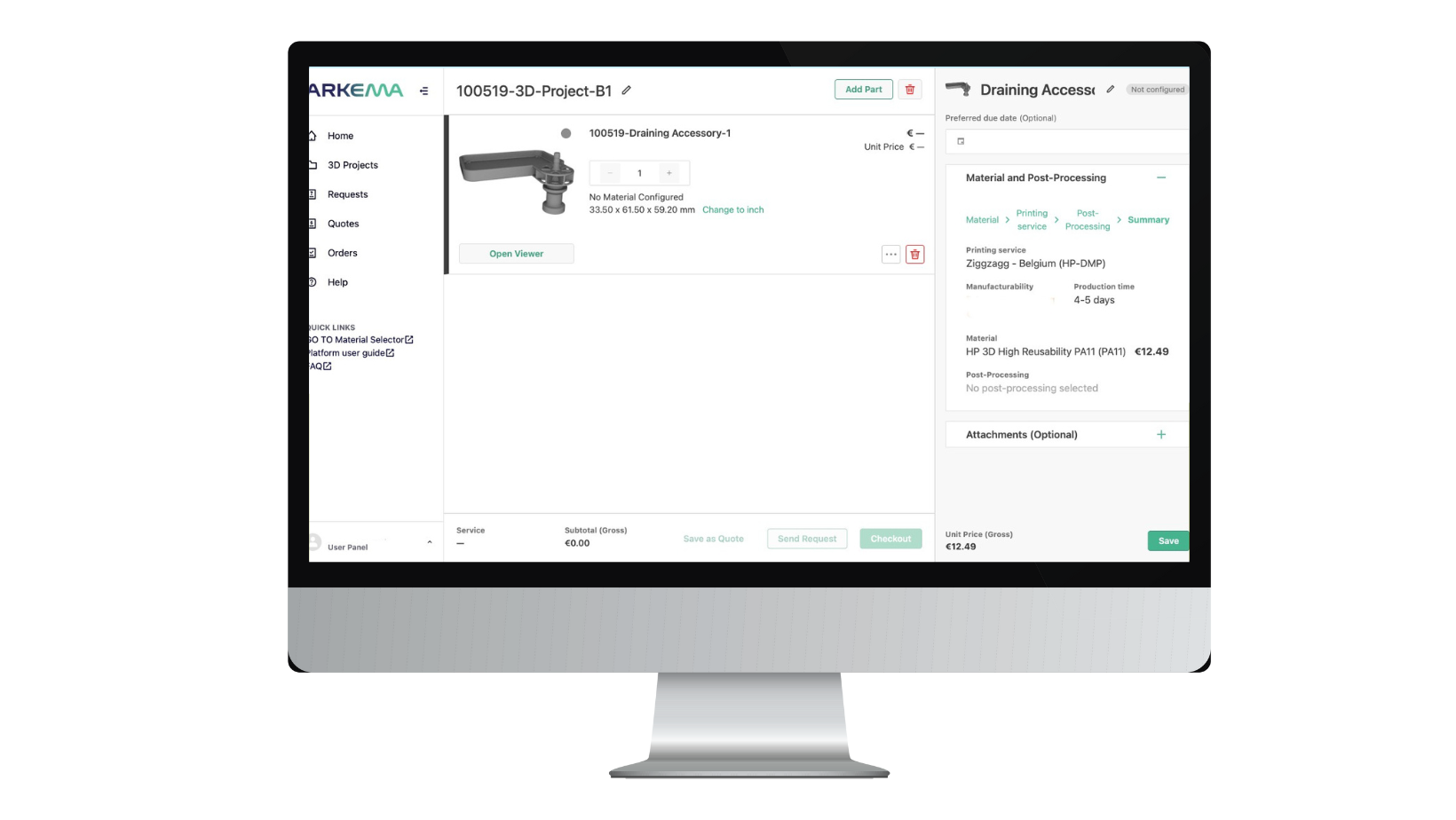 BC: Are there any advanced parts or designs that particularly suit the Meshify process?
EA: Basically, it can be a benefit to any parts that are printed using powder based methods such as Selective Laser Sintering (SLS). Almost all parts have regions with superfluous material, which could benefit from being substituted with a lightweight lattice structure.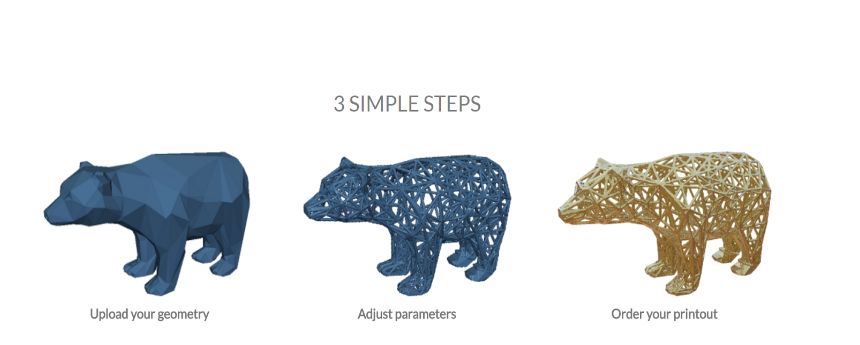 BC: How could customers best use meshify to optimise their professional production?
EA: Meshify is already aiding professional companies in the aerospace and medical industries to create designs that no CAD software can create. The parts they are designing go beyond my imagination, honestly. And that is exactly the point of Meshify – to provide a tool which enables designs that take full advantage of 3D printing and create something that's never been available before.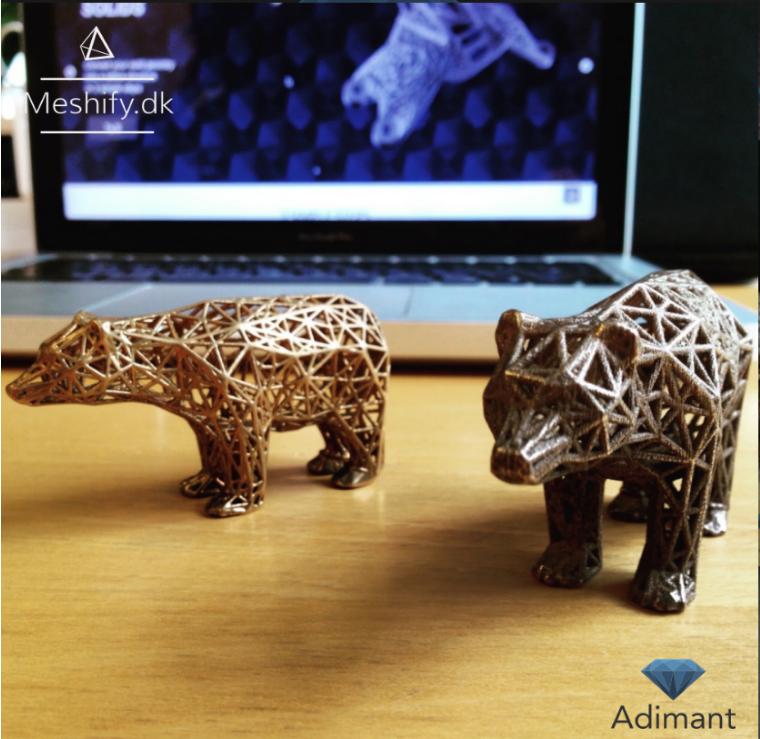 BC: What is the next step to implement more lattice structures into our regular usable products?
EA: I think the arrival of lattice structures to consumer products will first be rather invisible, or at least not that obvious. An example would be in filters or sieves, medical implants, internal regions of serial manufactured parts, individualized brackets, among others. You will notice that all those items appear below the surface of the completed part - invisible support systems. But, I would like to see how industrial designers and artists could bring lattice structures to the table in such a creative way that will surprise me.

Meshify is a cloud-based design service, which converts a user uploaded solid CAD file into a 3D printable mesh-like lattice structure.
The intuitive web interface allows you to customize the lattice structure by adjusting parameters, such as rod thickness and rod length. You can also choose whether to mesh the volume or just the surface. The lattice structure can be combined with solid regions to create complex composite parts. For full design freedom, you can even upload your own lattice definition (see description here).


Ready to capitalize on the performance improvements that 3D printing has to offer? Discover industries benefitting from on-demand manufacturing.