US Leads 3D Printing with a Major Potential for Growth
Courtney Pelletier | June 13, 2017 | 6 min read
Every year, innovation strengthens additive manufacturing's foothold within the global economy. But even with the steady growth of the current market share, there still exists a vast potential for expansion, especially in the United States, which is expected to remain at the forefront of AM in the coming years. The American automotive, medical, dental, and aerospace sectors stand out as key factors in the major growth potential.
The US Economy Encompasses a Large Share of Global 3D Printing
In a report published this year by Wohlers Associates discussing the current state of 3D printing on a global scale, the worldwide additive manufacturing industry was shown to have grown by 17.4% in the last year, surpassing a total of $6.06 billion in revenue. Even more impressively, the rapidly-evolving industry is expected to achieve a value of $30.19 billion by 2022. While the market continues to expand and encompass a larger percentage of manufacturing revenues across the board, the United States is anticipated to maintain its seat at the head of the global 3D printing industry.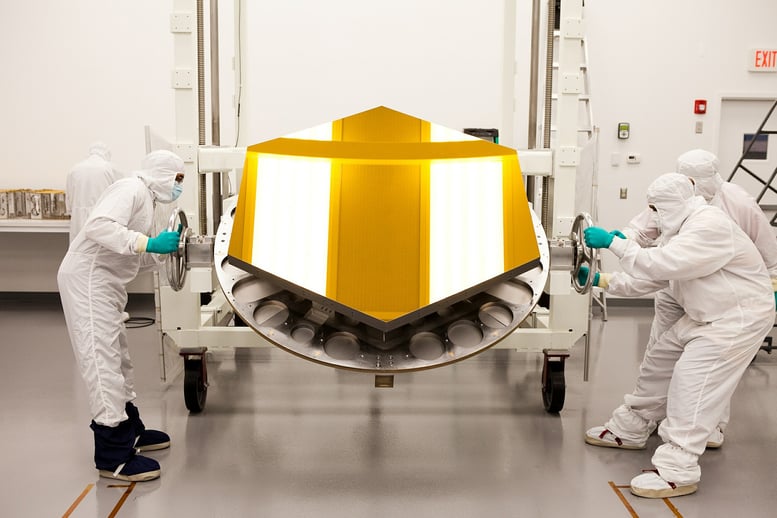 Image Source: Pixabay
According to a study published in 2013 by the National Institute of Standards and Technology, a division of the U.S. Department of Commerce, the United States reached $246.1 million in shipments of additively manufactured goods in 2011. This represented 38.3% of the global production of additively manufactured goods that year (which totaled $642.6 million in shipments), but only .00001% of the approximate $15.094 trillion US 2011 GDP.
Expansive Opportunities for Growth
The majority of additive manufacturing systems - 64.4% of the total global market - are currently produced by US companies; indeed, 62.8% of all commercial and industrial units sold in 2011 were manufactured by Stratasys, 3D Systems, and Z Corporation (acquired by 3D Systems in 2012).
The US has a strong historical hold on the industry that it is expected to maintain, but in many sectors, the percentage of AM produced parts is still relatively low. The same 2013 study indicates how frequently individual industries are utilizing the technology. Upon examination of how much of total production is produced additively, it is clear there still exists an exponential space for economic growth.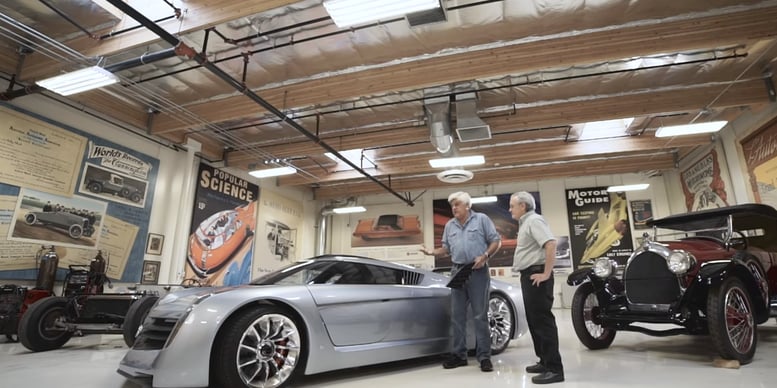 Image Source: 3DPrint.com

As in most countries currently utilizing 3D printing, the most prominent user is the

automotive industry (19.5% of all additive manufacturing in the US).

Of the $445 billion in revenue produced by this industry, only .01% ($48 million) of shipments was through the use of additive manufacturing and was mainly focused in rapid prototyping, customized designs for antique cars, and in US motorsports, such as NASCAR.
3D printing in the

medical and dental (healthcare) industries

represents 15.1% of American additive manufacturing. However, only $37.2 million in shipments of the $89.5 billion combined industries was attributed to additive manufacturing (a mere .04%). Medical and dental equipment manufacturers most frequently apply 3D printing in the production of custom dental implants, prosthetics, and surgical tools.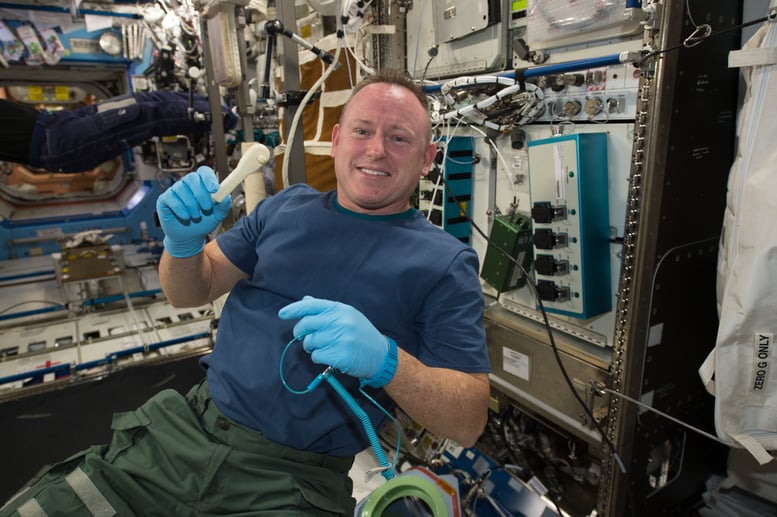 Image Source: NASA
The

American aerospace, or aviation, industry

takes third place. Aerospace manufacturing companies often require complex or lightweight parts which can only be produced efficiently with such innovative technology. Overall, the industry was 12.1% of American additive manufacturing--but only .02% of the industry's revenue was due to additive manufacturing ($29.8 million in shipments out of a total $157.7 billion).
Barriers to 3D Printing Adoption?
In spite of this significant hold by such major and long-time US additive manufacturing players (Chuck Hill of 3D Systems produced the first STL 3D printed part in history in 1986), it should be noted that there are still significant barriers to the widespread adoption of additive manufacturing. These barriers, a set of infrastructure needs for increasing cost-effectiveness summarized in a brief published by the National Institute of Standards and Technology (NIST) in 2016, include:
developing standards for processes,

improving metrology in machines,

refining mechanical testing procedures.
Meeting these needs in infrastructure improvements for 3D printing would save global manufacturers approximately $4.1 billion (18% of the annual $22.3 billion cost of additively manufactured goods) according to another study by NIST.
Indeed, the 2017 Wohlers Report suggested that the growth of the worldwide 3D printing industry was smaller than anticipated because of the lag in the growth of the industry's two largest manufacturers, both based in the United States: Stratasys and 3D Systems. Together, they are responsible for 21.7% of worldwide additive manufacturing revenue at $1.31 billion. If these needs were met, the stake of additive manufacturing in economies across the globe would grow exponentially, and even further propel the industry's place within the US economy.
Every sector currently utilizing 3D printing in the US is doing so at a miniscule rate (less than .05% of total value each). As the processes related to 3D printing workflows become standardized and reliable, those numbers are sure to shift dramatically. If the United States can maintain their lead in additive manufacturing, it goes without saying that the most exciting opportunities in 3D printing will appear in the US.
Pushing 3D Printing Forward
Our next post will concentrate on government programs that the US has implemented to push 3D printing throughout the economy.