Utilizing 3D Printing Workflows in Architecture
Brian Crotty | August 30, 2016 | 5 min read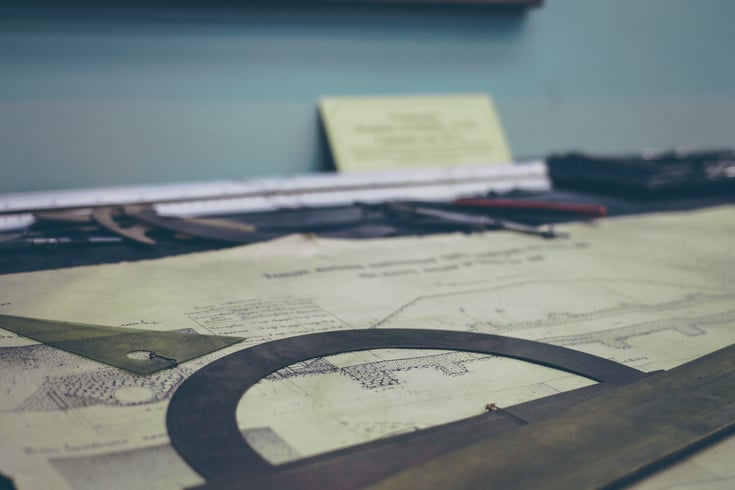 3D Printing also offers several key "shortcuts" to streamline the presentation of architectural concepts and the development of new designs. Accessing these tools gives a streamlined method to present complex designs and makes small batch production much more feasible. The design and prototyping processes can have quicker iterations and higher accuracy with no additional cost.
Realising New Architectural Design Components
In 2013, the first architect announced that a component developed using 3D printing was going to be integrated into their building. Adrian Priestman, in collaboration with the construction company Skanska designed a 3D printed sheath that was tested in wind for 2000 hours and in extreme weather and was ultimately approved for use within the construction project. Though it is still a decorative application, it is an example of how new forms and advanced construction techniques are already part of buildings, even in this relatively early stage.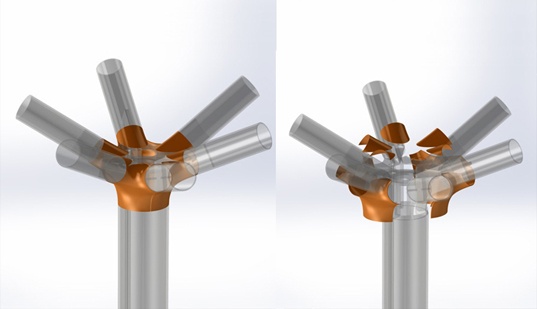 Model of Structural Casing for 3D Printing with Laser Sintering
(photo from Adrian Priestman)
One of the more famous recent examples was 3M's LifeLab Pavilion at the 2015 SXSW festival where their life lab was constructed of over 1200 interlocking, 3D printed joints. As cost of 3D printed components decreases and the accuracy increases, we will see more and more 3D printed applications being used in construction.

3D Printed Life Lab from 3M, 2015 SXSW
(photo from 3M)
The Lego Method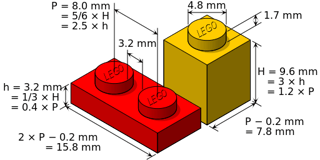 Many architects point to playing with lego as a starting point for their interest in construction. The concept can also be applied very effectively to presentations with multiple selection options.
The concept is simple, the varied options are each prepared for 3D printing with a connection point (shaped base for instance) so that in the final model the options can be visualized as easily as snapping a lego brick into place. Multiple design iterations can easily be shown with the same base model and can be part of an active and tactile presentation.
Multiple Colors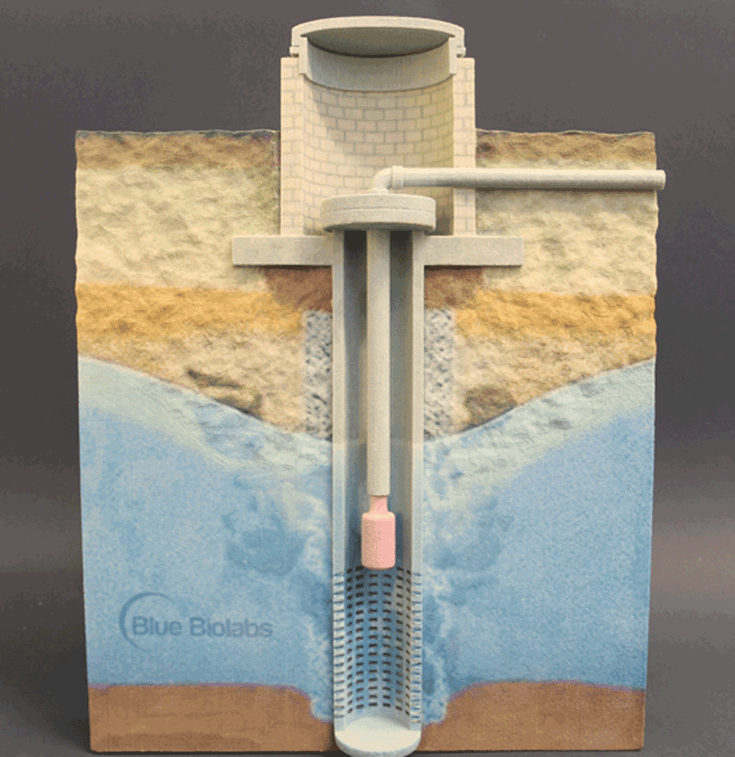 Blue BioLabs Well Model, Color 3D Print
(Foto: 3YOURMIND)
One of the other limitations with laser cutting or CNC milling for model preparation method is that you are limited in terms of color palette to the material at hand. Or many architects solve the problem with additional production steps which equate to time and money. 3D Printing allows an almost unlimited color palette to be added into a single print. Most often in architecture we see that specific components are color coded to indicate their end usage or to highlight specific aspects about the design component.
In the near future, as 3D printers begin to be able to handle multiple materials in a single print, it may be that architectural models are almost exact miniature replicas of the final buildings.
An Image is Worth 1000 words
Convincing a new owner of the value of designing a building like a bird's nest is easy if you are Ai Weiwei. But for the average architect, it can be a stretch. Opening up the possibility for visualization using 3D printing means that more dreams will become reality in terms of bringing architecture back to a closer connection with nature and a more Biophilic, human-centric design.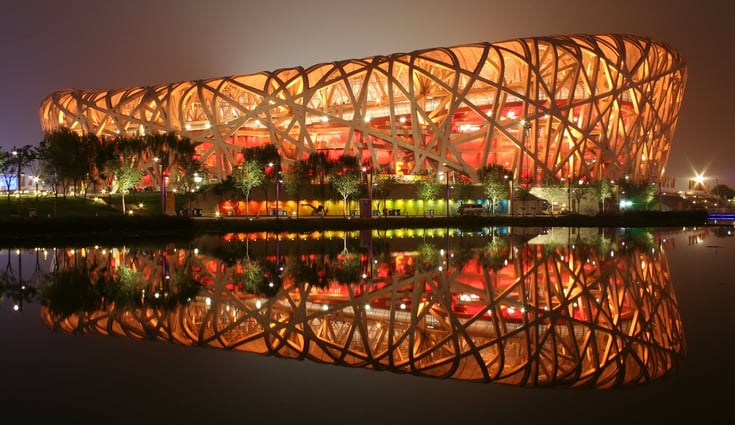 Beijing National Stadium. Architect: Herzog & de Meuron, ArupSport, China Architectural Design & Research Group.
(photo from Peter23)
3D Printing Buildings
We are beginning to see more and more large-scale building printing such as the WASP project printer. That scale represents a huge shift in terms of the potential of 3D printing, particularly when you consider the prints with sand and other unconventional and plentiful materials. When/if that comes into fuller use it will open the door for low-cost construction around the world.
And because the design is malleable, you can embed components directly into the walls with the goal of increasing the efficiency and usability of the space. Between the material shift and the potential for high-efficient buildings, it can be the missing link to a more fundamental shift in building efficiency.
The Future of 3D Printing in Architecture
As 3D print technology for architecture matures, it will find more and more end case uses in buildings. This may be the printing of full buildings in various materials - but in the short term will be small batch production of individual connection points and building parts to enable new architectural forms.
3D printing is already influencing the development of modern architecture.
To read about the development of architecture by utilizing 3D printing, read our previous post - How is 3D Printing affecting Architecture?
3YOURMIND is an excellent partner for exhibitions. They handle consulting, project controlling, data optimization to the final printed product. Due to their precise composition and quality, the 3D printed architectural models arbitrate the actual design very well.

Working with 3YOURMIND is uncomplicated and efficient, and we value their expertise in 3D printing. Thank you!

Bund Deutscher Architekten, Bundesverband