The average 10-20 person product design team includes engineers and designers, project managers and the purchasing department. 3YOURMIND makes their work simpler with Team Access for 3D Print Projects. The platform enables the team to add members to work on 3D projects (and comment in them) simply as inputting their email address.
Sharing 3D project access offers a variety of concrete benefits to companies using 3YOURMIND Enterprise: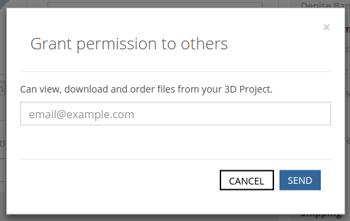 Share

3D projects with a single click.

Upload

from a variety CAD systems and file types models into a single 3D project

Quickly Add or Remove

collaborators

Transfer Projects

from Engineers and Designers to Managers and Purchasing Department

Access

original or optimized files from a single point

Track

Order Status for your entire team

Eliminate

back-and-forth emails and tracking in excel
Streamline 3D Workflows for your Team
3YOURMIND developed this feature to respond to users requests to allow engineers creating 3D projects to pass them to purchasing departments for ordering. Shared access also lets engineers working with different 3D modeling software systems to organize the project on a single platform. The full team can confirm modell printability, track the progress of the project and order production.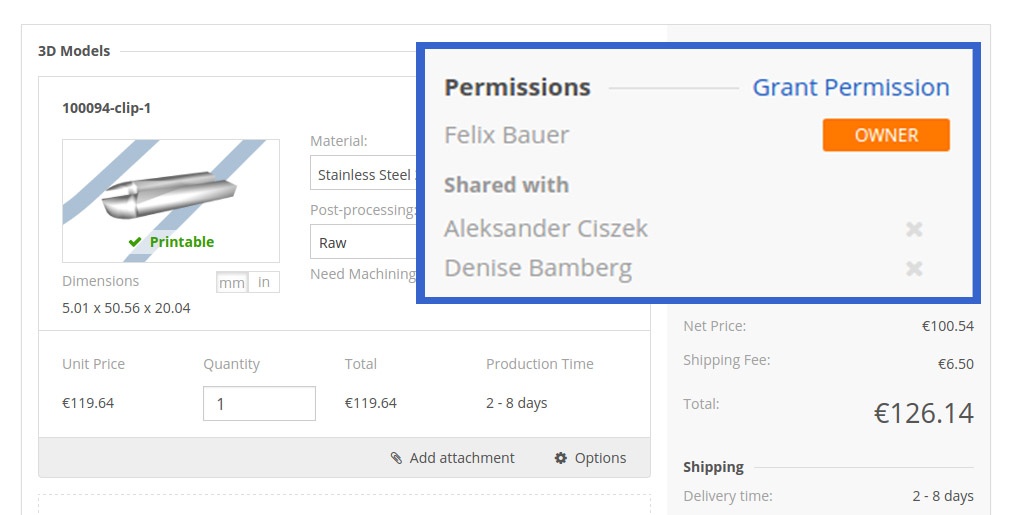 Want Insider Access?
This is part of our effort to develop a full suite of tools that simplify 3D production for teams. Let us know your opinion about the latest features or request to be a future beta test location so that you can experience the development as it happens.