3YOURMIND Awarded €1.3 Million in Funding for AI
News
Brian Crotty
|
July 18, 2019
| 4 min read
The investment bank of Berlin has awarded 3YOURMIND €1.3 million in Pro FIT funding, co-financed by the European Regional Development Fund (ERDF). Since 2014, 3YOURMIND software has been optimizing the industrial 3D printing (additive manufacturing) value chain for leading manufacturers in the US and Europe. This funding will be used to extend machine learning applications throughout their software suite.
Berlin and the European Regional Development Fund award 3YOURMIND with funding to improve Machine Learning in their software suite.
For companies entering into or scaling their additive manufacturing, 3YOURMIND software helps identify AM suitable parts from existing inventories. For companies and 3D printing services who are already actively 3D printing, the software suite becomes their digital access point for accurate pricing, file management, automated order processing and transparent tracking of the production floor. Adding machine learning to these processes will push additive manufacturing towards the level of automation promised in Industry 4.0.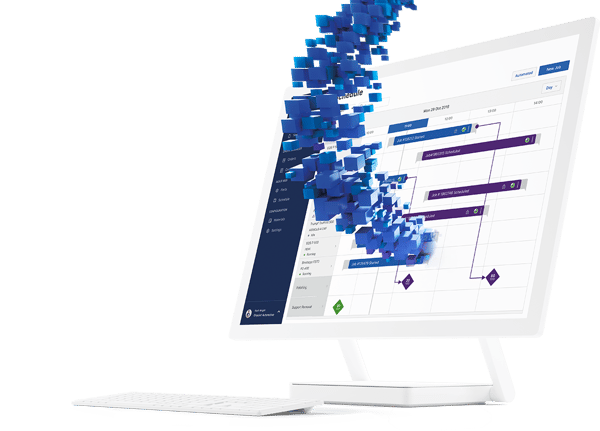 Additive Manufacturing is Ripe for Machine Learning
3YOURMIND is the industry leader for software to optimize additive manufacturing workflows. In 2016, their Order Management software created an online B2B solution to automate processing and management of 3D print orders. Beginning in 2017, they added the AM Part Identifier to their suite which reveals the strongest 3D printing use cases via advanced software algorithms. Companies can then shift these parts to additive manufacturing.
In 2018, they launched their Agile Manufacturing Execution System (Agile MES) to create transparent and optimized production floor scheduling. Now, in 2019, in addition to building out machine connectivity, they will focus on interlinking their software suite with machine learning to improve depth of optimization, lower processing costs and move additive manufacturing towards truly automated production streams. This is 3YOURMIND's vision for Agile Manufacturing.
More specifically, 3YOURMIND will use the Pro FIT funding to add artificial neural networks (ANNs) into their software. ANNs are the leading approach for programming challenges which have little or no explicit, systematic knowledge available. As a relatively young industry, additive manufacturing is still developing process documentation and best practice techniques for industrial-scale production. This is especially true when looking at serial additive manufacturing.
Our software makes it simple and cost effective for companies to enter and scale additive manufacturing. By adding more machine learning to our software we will multiply the effectiveness of AM programs. AM is already a data-driven production method, and we are the leading company to focus on connecting and optimizing workflows using that data. 3YOURMIND is developing the software infrastructure to a level of automation we call agile manufacturing; the ability to quickly and accurately adapt production to customer needs and company resources.
Stephan Kühr
CEO, 3YOURMIND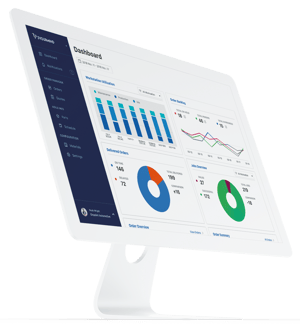 Software is able to speed up the rate of adoption by multiplying the effectiveness of individual design engineers, production engineers and division managers. The 3YOURMIND deep-tech team will analyze part information and platform usage from opt-in environments and evaluate non-sensitive data to identify and codify patterns. Each development test will be directly cycled into the software for further validation. The 3YOURMIND customer list includes leading AM minds from both Europe and the U.S. that will be used to train the software.
Peter Schwarz, Project Manager at Förderbar confirms "3YOURMIND has already proven its innovation, strength and efficiency through cooperation in the past. We know they will use this new funding to add to the speed of AM adoption around the world. Förderbar is proud to support them securing this funding to incorporate AI into their software and help 3YOURMIND further extend its technological lead."
3YOURMIND offers a suite of solutions for the most pressing challenges that the AM industry is facing: AM Part Selection, Production Recommendations, Automatic Production Scheduling, Nesting and Orientation Optimization as well as input of 2D drawings. All these components will benefit from their machine learning program.
The Pro FIT Berlin project "Smart 3D-printing" is co-financed by the European Regional Development Fund (ERDF) and from the Research, Innovation and Technology Promotion Program (Pro FIT) of the Investitionsbank Berlin (IBB). The research project spans a total of two years beginning in October 2018 and includes the programming development work to integrate machine learning directly into the 3YOURMIND software suite.

---
About 3YOURMIND
3YOURMIND offers Enterprise Software to automate additive manufacturing processes and workflows for leading companies and 3D print services. Their product suite standardizes every aspect of the AM supply chain from analyzing historical part data to efficient order management to optimal production scheduling. The software is laying the foundation for Agile Manufacturing.
Customers who have already successfully integrated 3YOURMIND products into AM production include GKN, DB Schenker, Postnord, EOS, and other undisclosed enterprise companies.
Contact
Marketing | PR
Brian Crotty
3YOURMIND GmbH
Bismarckstraße 10-12
10625 Berlin
Phone: +49 30 555 78748
Email: press@3yourmind.com
Web: 3yourmind.com
Message to editors:
For high-resolution images or to schedule an interview with 3YOURMIND please contact press@3yourmind.com.