How to Leverage 3D Printing in the Medical Sector
Blog
Ryan Hayford
|
July 7, 2021
| 7 min read
Allied Market Research estimates that the global 3D printing healthcare market is expected to generate $3.69 billion by 2026, representing a compound annual growth rate of 18.2%. Encompassing a wide range of applications that include medical device development, personalized patient care, and research purposes, this is a significant increase compared to the $972.6 million registered in 2018. COVID-19 showcased the true value of on-demand manufacturing when non-healthcare OEMs across the globe repurposed their fleets of 3D printers to produce personal protection equipment (PPE), NP swabs, and other devices used to combat the virus. Although the power of agile manufacturing was on full display in 2020, 3D printing is a well-established technology and has been used by countless medical companies and research institutes for decades.
To better predict the future of 3d printing in medical industry, it's important to understand its historical significance and how it's being utilized today. Furthermore, the following article will examine the barriers to entry that may limit full-scale adoption of 3D printing and potential software solutions that can help move the industry forward.
3D Printing Applications in Healthcare
The ultimate goal for most medical professionals is to increase patient recovery time and decrease patient re-entry to the hospital. 3D printing is valuable for every aspect of the patient experience and general healthcare industry.
Medical Device Development | Naturally, 3D printing plays a prominent role for prototyping purposes. The medical device market has very strict guidelines, so printing processes and materials must meet sterilization requirements in order to be considered. Most metal materials and some polymers can be autoclaved. For example, longtime FDM user, Medtronic, prints polycarbonate materials to validate prototypes and even end-use parts.
Educational or Communication Tools | Every individual and unique diagnosis comes with specific challenges and solutions. 3D printing is a quick way to convert patient-specific MRI or CT scan data into tangible, 3D objects ready for review. Whether for student teaching purposes or patient communications, 3D printing overnight can be a helpful tool. There are countless research institutes, teaching hospitals, and OEM's that use this approach. The Mayo Clinic produces thousands of life-size, patient-specific models each year to improve patient care.
Personalized Patient Care | The most fascinating and fast-moving applications for 3D printing within the healthcare market involve patient-specific solutions.
Benefits of 3D Printing vs. Traditional Methods
When it comes to product commercialization, no other technology can compete with rapid prototyping.
Instead of manual processes that require long labor hours and non-repeatable results, 3D printing enables scientists, engineers, and researchers to design and print multiple iterations faster than ever before. Fail fast and fail often is the bedrock principle for successful new product development.
Similar to many commercial and industrial sectors, speed to market is imperative to gaining early adopters and market share. In the healthcare industry, it can determine the success or failure of a business.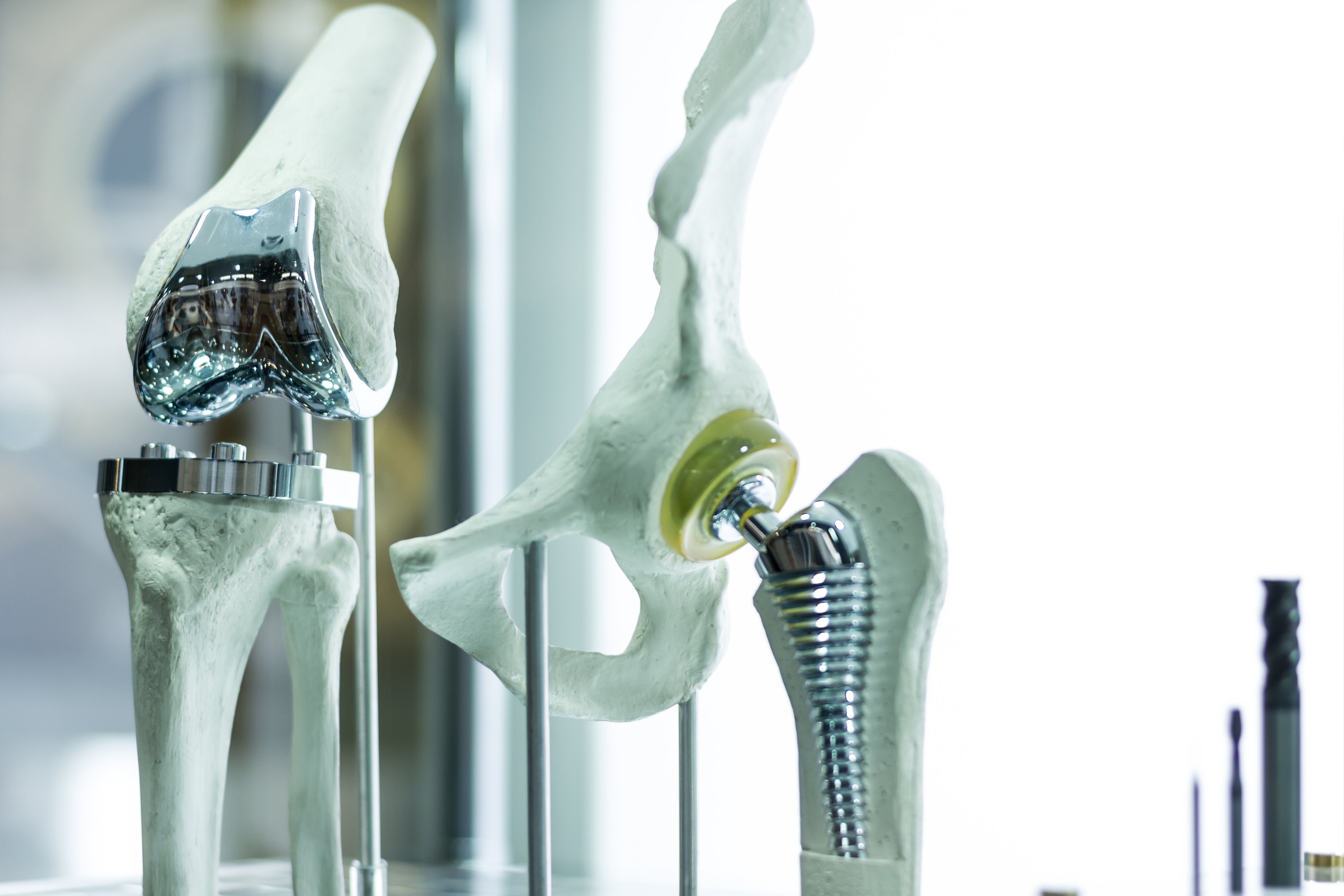 Customization, whether for medical device development or personalized patient care is such an overwhelming advantage that 3D printing provides. Oftentimes, limited sizing options are unavailable for amputees which can be uncomfortable or worse, lead to further complications. Traditionally, doctors and physicians were forced to provide generic solutions to complex problems or try to fabricate prosthetics on their own with limited success. 3D printing is an adaptable technology that has certainly proven itself to be a viable option that is improving patient care.
Conventional injection molding remains to be the most successful mass manufacturing method available for any market. However, steel and aluminum tooling are expensive and the costs oftentimes outweigh the benefit when a manufacturer wishes to produce smaller quantities of parts. The alternative is 3D printing.
Advanced materials with biocompatibility characteristics, static dissipative capabilities, or improved mechanical properties are available and are being used today for end-use applications.
In addition, the ability to quickly produce parts on-demand with 3D printing is a significantly better option compared to tooling, overseas production, and long lead times.
Additive Manufacturing Challenges in the Medical Industry
The excitement and quick growth of 3D printing has become revolutionary for so many businesses and hospitals. However, there are challenges.
(1) The regulatory and standardization of 3D printing technology, processes, and materials lag behind, leading to adoption hesitancy. Many market leaders (Mayo Clinic, J&J, Medtronic) are actively leading the charge to qualification, but it remains a barrier to entry.
(2) Patient data and hospital record-keeping are already incredibly cumbersome, so integrating large CAD files and 3D printing software complicates workflows and may actually hinder the process instead of helping.
Having software capable of monitoring, tracking, and aggregating this type of data would eliminate those bottlenecks and could improve patient communications—thus reducing hospital readmissions and unnecessary costs.
Digitization at the Core of the Solution
Maximizing the full potential of additive manufacturing goes beyond hardware and material capabilities. While it's advantageous to have faster technology, cheaper materials, or higher quality output, the healthcare market must consider new processes that create better and more efficient workflows.
Medical device manufacturers are actively searching for ways to expand access to 3D printing technologies throughout their organizations.
With multiple facilities located worldwide, is it possible to have a centralized network that connects 3D printing capabilities across the globe?
The goal for many healthcare research institutions is to improve on current processes, evaluate technology and embrace innovation for future product development and improved patient care.
Is it possible to have a software platform that can cross-reference technologies, examine the cost/quality benefits, and install a regulatory framework that meets the industry standards?
Finally, hospitals need a seamless workflow system that simplifies large CT scan data/CAD files and categorizes them for quick response applications.
Can software simplify 3DP so that doctors and physicians can use it for patient purposes?
The answer is Yes.
Medical device developers and manufacturers using 3D printing have amassed so many different technologies that it's become challenging to organize capabilities and track products throughout the facility. And the 3YOURMIND software suite is part of the solution.

For example, a particular medical device company operates a machine park with 8+ printers, 14+ materials, and 3D prints over 15,000 parts per year, representing close to $1m Order Volume/ year. Operating a serial production facility such as this one requires proper tracking to ensure parts meet regulatory standards.
Implementing the 3YOURMIND Agile ERP and MES software platforms enabled the device manufacturer to better manage printer output, collect valuable part data and monitor parts throughout the process for true shop-floor automation.
Inevitably, this led to a decrease in total production time and a 50% increase in production parts, justifying over $400,000 in additional revenue.

Data Management is the Key to Accelerating Digital Transformation in the Medical Industry
Automating order intake and customer management brings a new level of efficiency to additive manufacturing.
3YOURMIND Agile ERP (Enterprise Resource Planning) provides simple access for the team as well as accurate pricing and comparison tools that ensure good AM production decisions - without requiring expertise.
But the magic happens when the management of orders is automated.
3D file metadata and custom part requirements are seamlessly communicated and automatically delivered to your distributed manufacturing network as complete, ready-to-produce orders.
All part information and progress updates are communicated automatically through the software.
Born from COVID-19, Project DIAMOnD (Distributed Independent and Agile Manufacturing On Demand) from Automation Alley transformed localized manufacturing with 3D printing by enabling the entire state of Michigan to have access to 300+ Markforged 3D printers. Utilizing the 3YOURMIND Agile ERP software solution, Project DIAMOnD enabled small and mid-sized Michigan manufacturers to print personal protection equipment (PPE) and fill a critical gap in the medical supply chain in 2020. Automation Alley used the ERP system to access the entire printer network and assign printing requests throughout the state. This collectively maximized printer output, enabled faster delivery times to under-resourced facilities and provided reliable revenue streams for manufacturers that desperately needed it.
Building a successful plan for production flow
Getting the team on the same page is pretty conventional advice. However, in order to maximize AM efficiency, organizations must shift to a digital production workflow.
3YOURMIND Agile MES (Agile Manufacturing Execution System) increases transparency and streamlines scheduling, production, and post-processing.
Your team can leverage data using smart part prioritization, dynamic scheduling, and custom AM workflows that match how your team handles production.
To ensure the quality of output, the Agile MES automatically generates production sheets, tracks each produced unit, and receives real-time data through machine connectivity.
With agile production streams, you simply accomplish more.
Going further…
- Machine connectivity, where Dr. Felix Wunner talks about the importance of quality control and machine monitoring in the medical industry
- Justifying the costs of AM, where Naomi Murray, Director, Advanced Operations at STRYKER talks about how 3D printing was useful in fighting the covid pandemic